While schools look up to Ghana Education Service and government to get the necessary infrastructure in place for effective teaching and learning in schools, teachers at the Wenchi Seventh Day Adventist (SDA) Cluster of School have been assisting the school in diverse ways.
The latest of such benevolent acts comes from a young female teacher who painted the entire school block of Wenchi SDA Basic 'A'.
During an interaction with the teacher, Gifty Twumwaa, in the Bono regional town of Wenchi, she revealed that the pupils are very elated about the fresh appearance of their school.
The young teacher, who is only in the third year of posting to Wenchi SDA Basic 'A' school stated that she is passionate about the development of the school children and as such wanted to do something for the school with her own funds.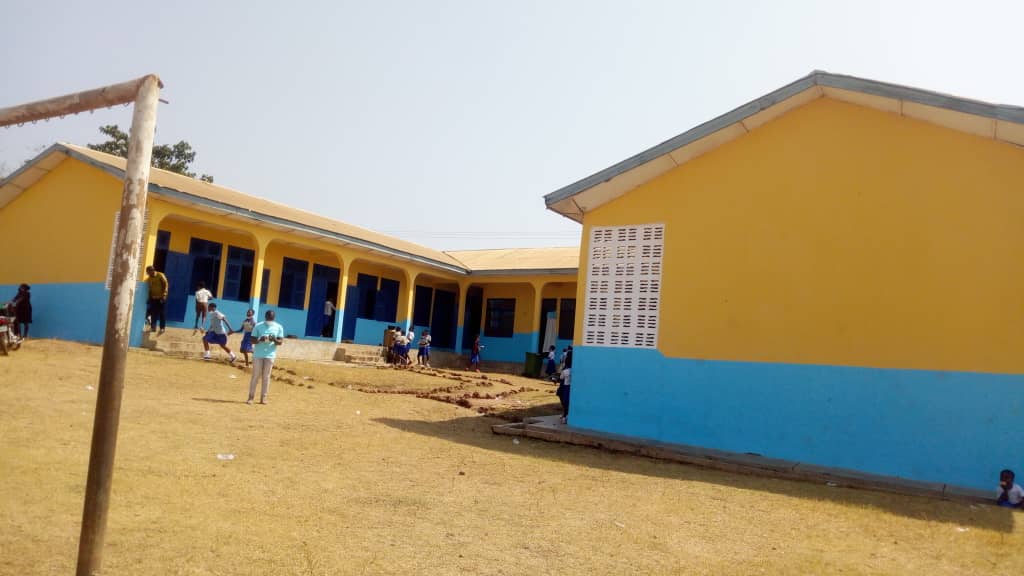 Thanks to her, the hitherto unkempt school block of the Wenchi SDA Basic 'A' is now a sight to behold, courtesy Mrs Twumwaa.
Asked why she painted the school using her own money, she attributed it to her principle of wanting to make an impact wherever she goes.
"When I came here, I realized the school building was not attractive to me. So I decided to do something that will make our school beautiful and that was why I did paint the school," Mrs Twumwaa explained.
She believes self-help projects should be at the forefront of solving the developmental challenges of deprived communities. She, therefore, encouraged all workers to identify the challenges at their workplaces and take the personal initiative to fix them.
She stressed that "it is not everything that government can do, so, please any little thing we can do to support our school or any institution we are in, I think it will be helpful".
Mrs Twumwaa appealed for further assistance for fencing the school and fixing of detached windows and doors of some classrooms.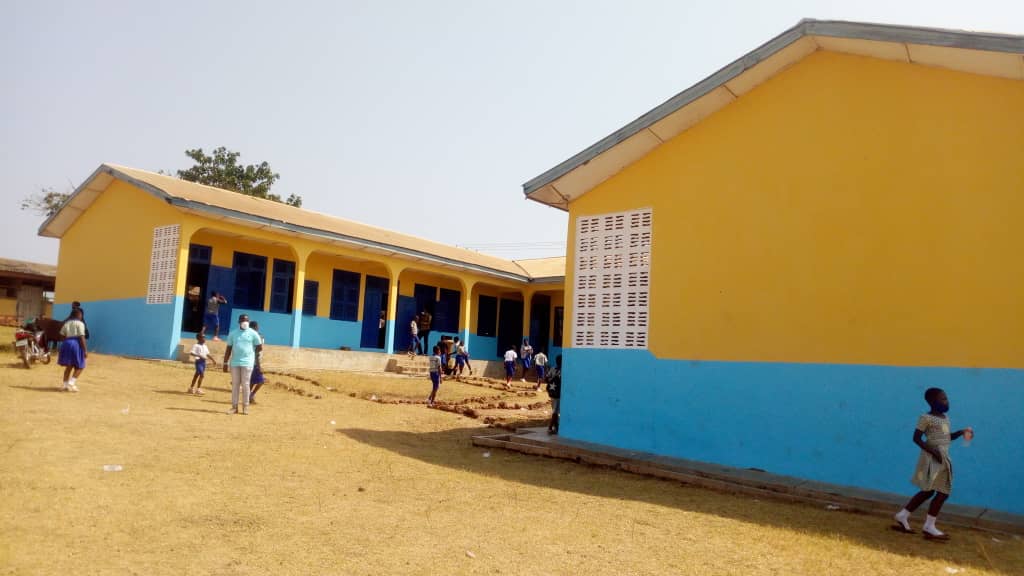 The pupils are confident that their school will be more attractive to encourage others to be enrolled. They applauded their teacher for giving the school a facelift.
"We felt reluctant to come to school previously but now, we are happy about the fresh look of our school building. Our madam has done well," one pupil said.
JoyNews discovered that teachers at the Junior High School (JHS) section had earlier provided office furniture to augment the government's effort. Another group of teachers collaborated to renovate a staff common room and further provided some footballs for the school.
Assembly Member for Ahenfie Electoral Area, who doubles as a member of the School Management Committee, Kassim Mohammed, commended the supplementary efforts of the teachers, especially Mrs Twumwaa.
He urged other public and civil servants to replicate this good example at their various workplaces.