The Central Region Branch of the Ghana Journalists Association says the Inspector General of Police's directive to centralise all communication is affecting their work.
The Branch has thus called on him to review same.
In a press release issued on Wednesday, September 21, they said this is hampering their ability to report accurately on issues in the region.
According to him, they are currently struggling to access information.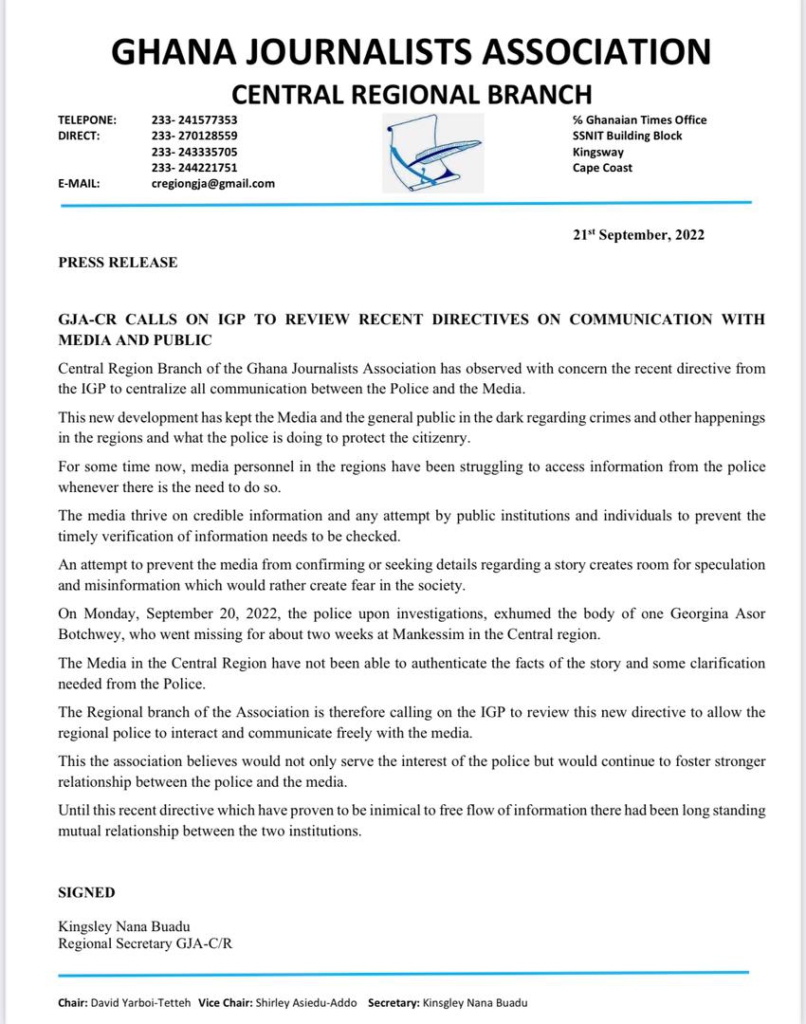 "This new development has kept the Media and the general public in the dark regarding crimes and other happenings in the regions and what the police is doing to protect the citizenry.
"For some time now, media personnel in the regions have been struggling to access information from the police whenever there is the need to do so.
"The media thrive on credible information and any attempt by public institutions and individuals to prevent the timely verification of information needs to be checked," portions of the release said.
They concluded that if the directive is not reviewed, it will create room for speculation and misinformation within the populace.
"An attempt to prevent the media from confirming or seeking details regarding a story creates room for speculation and misinformation, which would rather create fear in the society," the statement added.