With its continuous stay-at-home orders keeping us in a steady holding pattern over the past several months, the pandemic has seen many women of colour with afro-textured hair leave their regular relaxer treatments and weaves behind and embrace their natural curls and coils.
If you're new to the natural hair game, crafting a hair routine that will help your spirals achieve their utmost potential in terms of health and curl definition can feel like a (literal) handful. But don't fret; we're here to help.
Ahead, we spoke with Toronto-based hairstylist and Maui Moisture brand ambassador Janet Jackson for some of the top natural hair tips she gives her own clients embarking on natural hair journeys so that your mane can thrive this winter and beyond. And for those who are not newly natural, this article is a great reminder and reference.
Reach for deep conditioners, especially right now
Rocking free-flowing curls during the winter means keeping up with regular deep conditioning treatments, which can drastically help strengthen curls.
"This time of the year, natural hair is a lot more dry and brittle and can break because of that. I suggest using a hair mask once every two weeks — minimum once a month — especially now," says Jackson, who recommends picking up Maui Moisture's Revive & Hydrate + Shea Butter Hair Mask for tighter coils.
"What's really nice about this one is that you can also use a little bit as a leave-in treatment if your hair feels like it needs more hydration or slippage for styling," she adds.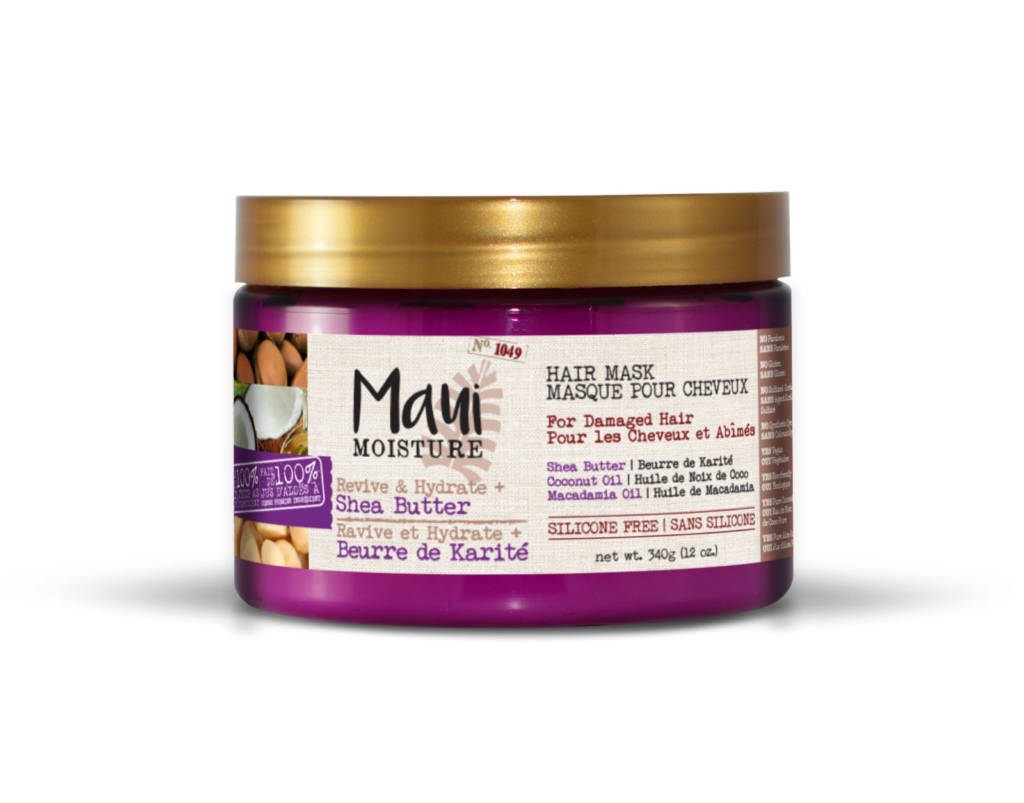 Incorporate a deep cleanse every once and a while
When it comes to washing curls, which are naturally drier, less is definitely more: Many hairdressers recommend only lathering with a mild, oil-free moisturizing shampoo once a week at every two weeks, especially for thicker coils, and, if necessary, rinse with a conditioner in between.
But getting enough curl definition often requires layering on different styling products, like leave-in conditioners, curl gels and butters, which over time will inevitably create a buildup on the scalp that your regular cleanser likely won't. not. able to remove even with the most diligent shampoo.
This build-up of product can clog pores and weigh down your curls, Jackson says, adding that after a while the curls will become limp and lifeless and unable to hold a style. "Because of this buildup, your hair will not respond to treatments and curling products."
None of us want that, so to properly refresh your hair Jackson recommends implementing a good clarifying shampoo designed to remove the buildup that regular shampoos don't in your routine at least twice a year. If you're the type who regularly applies a ton of different products to your hair, increase that usage to once a month.
Untangle in sections
Untangling your spirals in the shower while they're coated in a moisturizing conditioner is an ideal strategy for curly girls to avoid breakage, and whether you use your fingers or a wide-tooth comb to work out the knots, "get it. the importance of disentangling by sections, "says Jackson. "It's huge for textured hair." With natural hair that tends to be thicker, working in sections (note: always start to untangle the ends of your hair and work your way up) really lets you get down to every knot. The cut is also a game-changer when it comes to ensuring full product application, especially when applying curl-defining products, Jackson notes. "The fit is essential for good definition," she says.
For the best curl definition, play with reliable techniques
When you are lucky enough to have natural hair, you often come across various designs of curls
on a single hairline, which means even definition and bounce after a shower – even with the help of styling products – is not guaranteed.
And the tighter your natural hair, the less distinct your curls will be, even when the hair is in a damp state.
So if you're looking for an extremely defined, looser look of curls, try experimenting with proven curl-defining techniques on natural hair that has been freshly washed and conditioned, suggests Jackson. Now, we're not going to lie: these techniques can take time. But the best part is that styling results can last up to a week with proper maintenance.
Popular techniques for defining and stretching coils include finger curling, which, as it sounds, involves taking small sections of hair, adding product, and twirling the strands around your finger. to help form and maintain a uniform spiral. Once a spiral is created, proceed to the next section.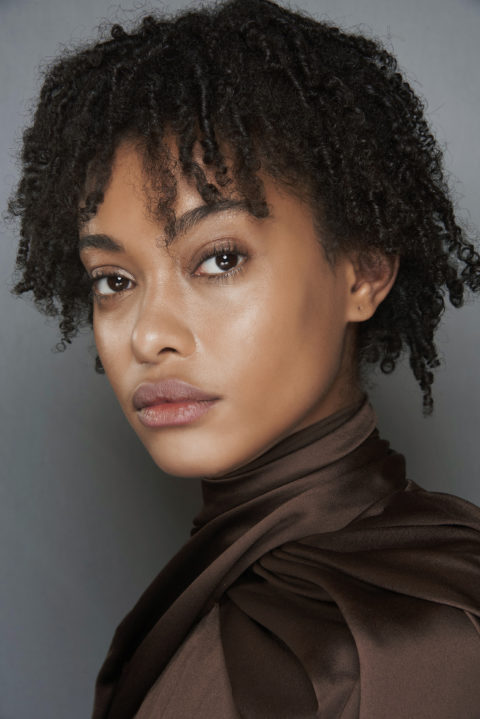 Another favorite, especially for lengthening the look of frizzy coils, are the two-strand twists.
The method involves grabbing a small section of hair, combing it with your fingers, applying styling product, parting the section in half, and twisting these parts around each other like a rope until what you have reached the ends. Let the twists set overnight and untangle them the next day to reveal a wavier pattern throughout your mane.
Jackson also recommends the shingling method, which begins by parting hair into four sections and evenly applying the leave-in conditioner to each one, raking it with your fingers from root to tip.
Then, using your thumb and forefinger, a curling cream or gel is applied and smoothed over the individual curl strands in each section. Once you are sure the hair is saturated with your styling product, move on to the next sections.
For each method above, it is essential to continuously work on wet hair, so keep a spray bottle nearby and spray hair whenever needed to keep it looking and moist. To help with all of those cuts, go for plastic clips to keep the pieces separate and to keep the hair out of the way. More important again, do not touch. After completing a technique, leave your hair alone so that it can dry completely without any disturbance.
Make the most of your curly hairstyle
After going through all that detangling and styling on wash day, nothing is more frustrating than going to bed with a head of beautifully styled curls, only to wake up to flat, tousled hair.
A trusty hair cap, which works to reduce friction and retain moisture while you get your Zzz on, is an essential part of preserving your hairstyle or natural curls, Jackson says, adding that swapping out your regular pillowcase versus a satin or silk option is also great for preventing dry strands and hair snags.
If day two hair needs a refresh, Jackson recommends giving it a spritz with a cooling curl spray. "If you don't have a cooling spray, you can put some of your favorite conditioners in a spray bottle with water and shake," she says.