Football remains the world's number one most popular sport; breaking barriers and uniting people regardless of their physical location.
As players, managers and fans from 24 countries on the African continent converge in Cameroon for yet another football feast in the African Cup of Nations (AFCON), beginning on January 9 to February 6, 2022, a keen competition for the prestigious trophy in a colourful, friendly atmosphere is expected to reignite the passion for the game in the nooks and crannies of our communities – rural or urban, rich or poor.
The international automaker, Chery Automobile, has been committed to integrating into local communities through football.
The company shares its enthusiastic passion for football with its consumers and the glory of winning a football game.
Over the years, the company has integrated the love for football into its brand positioning, its corporate culture, and social responsibility.
By paying painstaking attention and making committed investments, the company has incorporated the vitality of football and the cultural charm of football spirit into its brand elements targeting fashion-conscious young consumers, so that its brand image can impress each football-loving consumer.
As a reflection of Chery's recognition of Africa as a strategic and significant market, the company is partnering with Tanink Ghana Limited, a leader in the automobile industry for over 20 years, to bring exciting events and products to the football-loving public.
The partnership is a collaboration of Football enthusiasts. Tanink Ghana sponsored the Ghana Ports and Harbours Authority (GPHA) Football Club team to win the WAFU Nations Cup and demonstrated its unyielding support for the Black Stars by donating vehicles to the players after their gallant performance in the 2015 AFCON where they placed second.
For its part, the Club Deportivo Universidad Católica, sponsored by Chery secured the 2021 Primera División champion, achieving a historic and unprecedented four-time championship by winning the national championship title.
Chery interacted with fans, gave away tickets, provided updates on the football games on the company's social media account, held touring exhibitions and arranged interactive games at the scene, which won applause from many.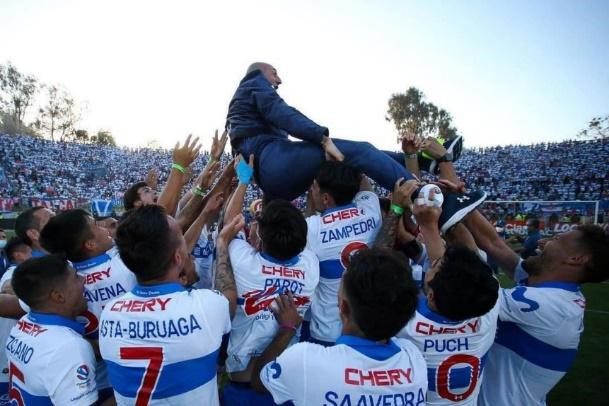 In Ecuador, the Independiente del Valle sponsored by Chery beat Argentina's Colon and won the Copa Sudamericana.
In 2021, the football club was crowned Ecuadorian champion for the first time in history, marking another breakthrough made by Chery-sponsored Latin American football club in football matches.
In addition to Chile and Ecuador, Chery also launched a series of sports-themed marketing activities in Brazil, Russia, Argentina, Costa Rica and other places where football is loved.
Due to such promotion activities and the company's increasing brand awareness across the globe, Chery has registered strong growth in the "cold winter" suffered by the entire auto market.
Up to now, with a global presence in over 80 countries and regions, Chery has ranked first in export volume among Chinese passenger vehicle brands for 19 consecutive years, accumulating 9.8 million global users.
Apart from sponsorship activities, Chery has also carried out football-themed charity activities around the world, such as sponsoring football schools, donating shoes and daily necessities to children in impoverished areas, and sending materials to local healthcare organizations, a string of moves that displayed Chery's care and love.
As this year's tournament heats up, what are the two leviathans in the automobile industry – Chery and Tanink – up to? What surprises do they have for fans?