On Sunday evening, after Arsenal had completed a sweet revenge on Manchester United, which sent their faces into complete obscurity and staying away from social media, especially Facebook, for fear of being reminded of their pre-match bumptiousness, one phase of the electrical power in my house went off.
My house has three phases, and each platform has been assigned to specific gadgets in the house. Unfortunately for me one of the phases, which the television in the living room relies on, went off. It had earlier gone off, so I had to rely on commentary from the BBC 5Live, to be able to listen to the remainder of the game, including the winning goal scored by in-form Eddie Nketiah.
 I must confess that brief VAR (Video Assistant Referee) checks got me nervous, but that soon gave way to victory dance and laughter.  After waiting an hour without power being restored, I swept the living room and mopped the floor. I then took the trash to the garbage container. Heading back into the living room, I could not locate a ¢1 coin I had initially intercepted in the living room. I surfed through the floor with both feet and even my hands, trying to locate the coin.
I managed to get hold of it, but the incident reminded me of a childhood memory; that we do not sweep in the night. There are different versions as to why we do not sweep in the night. I remember two: The first one was that anyone who sweeps in the night sweeps away his or her blessing. The second one was that sweeping in the night paved the way for ghosts to visit one in the dream, or even in the flesh. As a child, and I must confess I was very stubborn and gave my late mother endless troubles, the only way to tame me was by telling me a ghost was going to visit me in my sleep. It was the trick and when my mother discovered that, she put it to good use.
There was no electrical power connection to the family house where we lived, so the concept of 'no sweeping in the night' was unconsciously enforced. The idea of not sweeping in the night entered my subconscious mind, and even when I entered university, for two years or so, I resisted the attempt of sweeping in the night. Even on the very first day when I attempted to sweep my room, I waged a strong battle with my subconscious mind for hours. But I summoned the courage and applied the broom to the floor. I went to bed in anticipation of seeing a ghost. I never saw one and that was the end of it. I called my mother and reminded her of what I had done, and even told her how she got me to be on my best behaviour.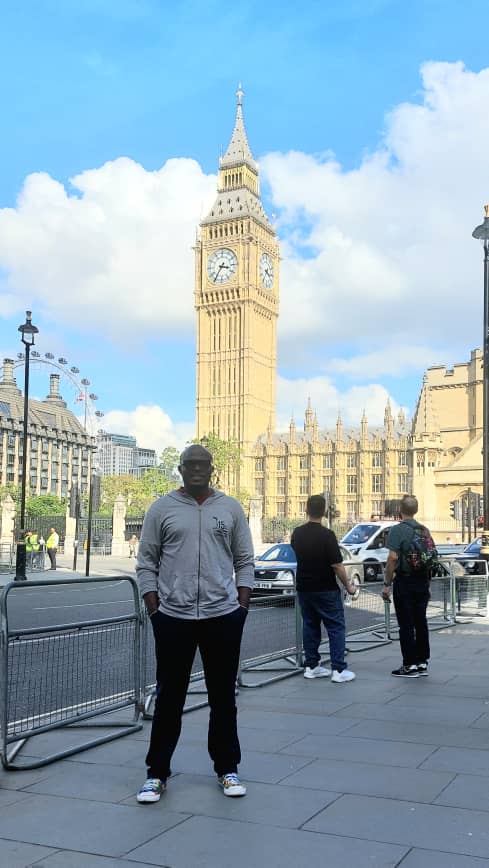 She laughed and explained to me why that 'taboo' was trumpeted. Again, as a child, I used to think people who live in Europe or America (I knew about only Britain, Canada, and the United States as the only countries in the west) do not die or even grow old. I was convinced within me that any Ghanaian who tasted any of these countries was going to live forever. I knew about a family who used to travel to Britain for holidays. The husband used to keep his afro hair oily and was respected in the area. His children went to school carrying Fanta, which I drooled over for years.
He was always travelling and anytime he came back, I thought of asking him if shaking his hand could give me a feel of Europe. But I never had the courage to do that. It was only in my adult life I learnt he worked at Ghana Airways as a pilot. He died in 2005 at the age of 92.  His children and grandchildren came down for the funeral. It was a celebration of life. His remains were laid in state and was fully clothed in his pilot outfit. I joined the long chain of mourners and when it got to my turn, I paused for a few minutes, looked at his face, mostly decorated with makeup, shook my head, and laughed. This was the same man I thought was going to live forever, just because he travelled to Britain.
But in the living room of his two-story castle, his remains, packaged and decorated with a pilot outfit, in a silver casket, was wheeled to a nearby cemetery. As some of his family members openly wept and tossed themselves onto the floor-I knew most of the tears were more because the man was no longer alive for them to cream from him than they going to miss him, I took a look at a Volvo car he used to ride around town, used my eyes to surf around the compound and quietly walked away with my takeaway of two balls of kenkey with fried fish and shito (black paper), three fish pies and a chilled Fanta. All in a black polythene bag.
I could not believe the very man I thought shaking his hand was going to make me live on earth forever, just because of his many trips to Britain, was not going to be seen by me, or any of his relatives.
Nearly twenty years after his demise, the only lingering memory I have of him is a man sitting in a rocking chair on his porch on a Saturday afternoon, a glass of champagne on a coffee table and the oily curls buried in the pages of the then People's Daily Graphic, now the Graphic.
DISCLAIMER: The Views, Comments, Opinions, Contributions and Statements made by Readers and Contributors on this platform do not necessarily represent the views or policy of Multimedia Group Limited.