Mining firm, Asanko Gold Ghana has intensified education on proper safety in transporting explosives and other mining materials for communities along and within the Mine's operational areas .
The enhanced awareness comes in the wake of Apiatse explosion that killed fourteen (14) persons and displaced residents of the community.
The move is also in line with the Ghana Chamber of Mines' regulations to ensure mining materials, especially explosives are safely transported from manufacturing plants to the mining sites.
Communities along the Mine's transporting routes, including Anwiankwanta, Poano, Manso Nkwanta, Manso Adubia, are receiving education on basic safety rules to apply during transportation mishaps and security and safety emergencies.
Call for improved transportation plans
Manager, Environment and External Relations, Eric Darko, has for instance proposed for an enhanced transportation management plan and comprehensive safety protocols for carrying explosives and other related materials including cyanide and dynamite.
"…from the video that I saw, when the truck caught fire at Apiatse, people were running towards it because they didn't know the danger associated with it but if this education or awareness had been created, this situation could have been avoided."
He therefore wants the Chamber of Mines to urge other mining companies to follow suit in stepping up education on transportation of explosives to prevent a recurrence of the Apiatse accident.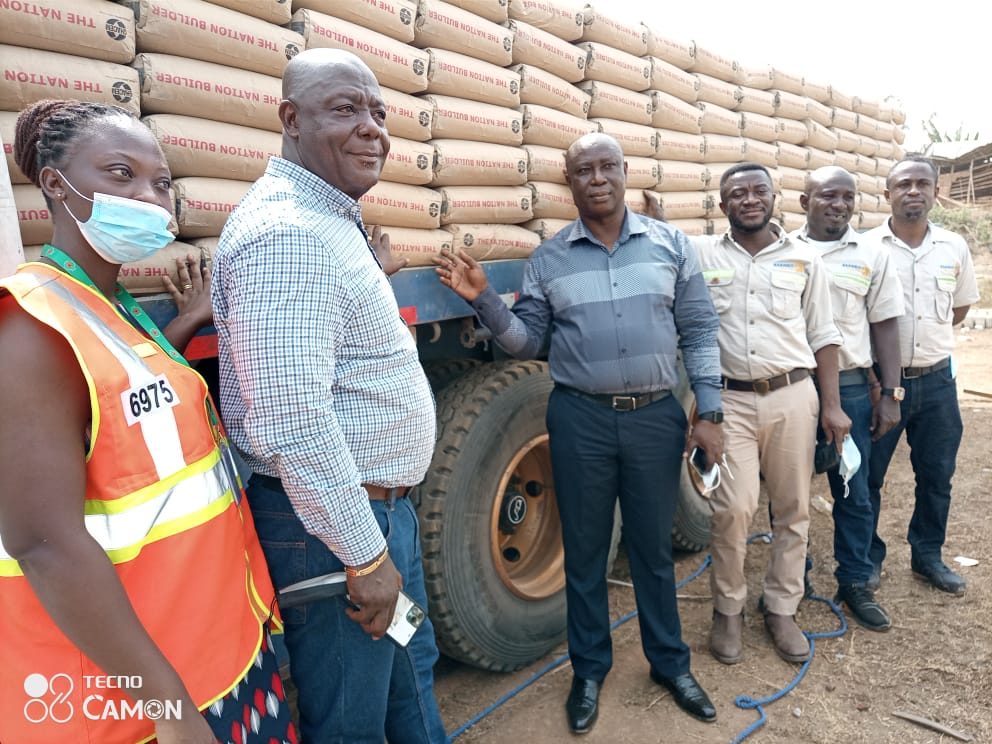 Apiatse donation
The Management of the Mine hinted on enhancing it's transport management plan during a presentation of 2,500 pieces of sandcrete blocks, 500 bags of cement, seven tons of iron rods, 12 packets of roofing sheets and 1,900 blocks valued at 15,000 dollars in support of the reconstruction of the Apiatse community.
Mr. Darko explained that, "we at Asanko and member of Ghana Chamber of Mines are here to commiserate with bereaved families and affected individuals to demonstrate our sympathy and solidarity with the victims of the unfortunate incident."
He further assured of continuous education and engagement on safety protocols in stakeholder communities.
Municipal Chief Executive for Prestea Huni-Valley, Dr. Isaac Dasmani, received the items on behalf of the community.
He said the Assembly is liaising with the military to build more tents to house the displaced victims.
"We appreciate the gesture. This support will be duly recognised by the state."