Member of Parliament for Abuakwa South, Samuel Atta Akyea, has given a further boost to the coronavirus fight in his consitituency in the Eastern Region, by donating hygiene items to the Municipal Assembly and the Kyebi Government Hospital.
The items, which included quantities of Veronica buckets, hand sanitisers and nose masks were presented to the two institutions on Saturday, May 16, 2020, at separate ceremonies.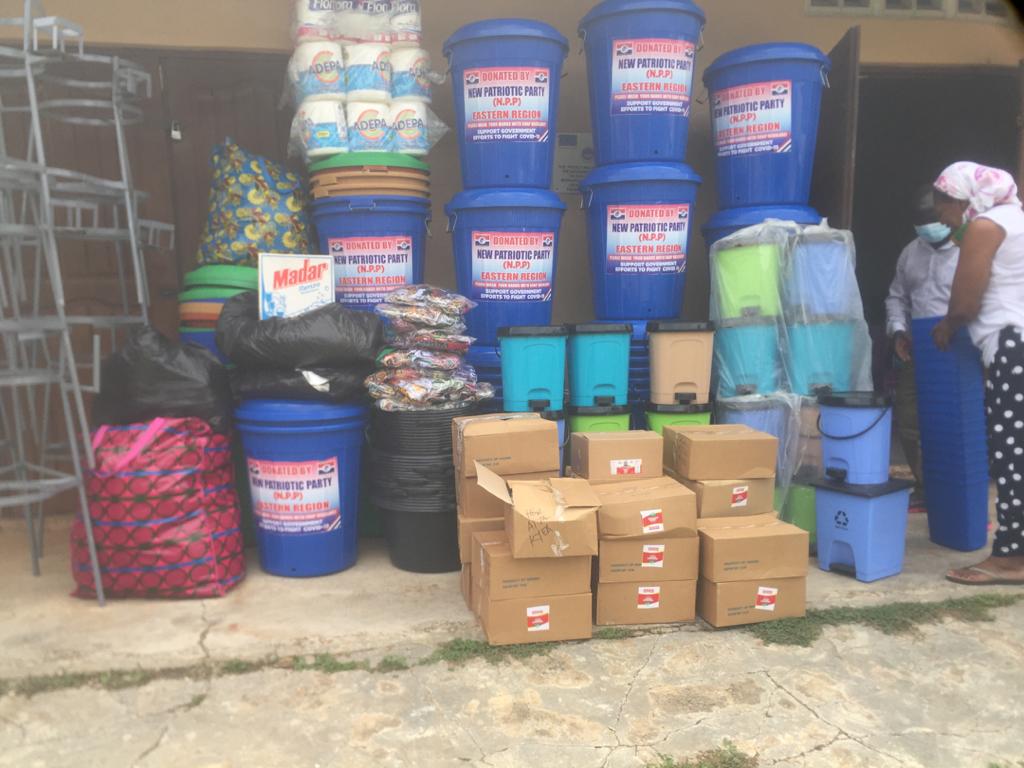 It is the second time the MP, who is also Minister for Works and Housing, is offering support for institutions at the forefront of the Covid-19 battle after embarking on a similar exercise in April.
In the latest gesture, the MP also presented rice and cooking oil to Kyebi Government Hospital in addition to the hygiene items.
Mr. Akyea urged managers of the beneficiary institutions to use the hygiene items judiciously for the desired impact.
He also stressed on the need for members of the public to take seriously, various protocols outlined by the health ministry as a measure to curtail the spread of the deadly virus.
He further entreated the people not to approach the fight against the pandemic from a partisan viewpoint "as the virus does not know who is a member of the NDC [National Democratic Congress] or NPP [New Patriotic Party].
Receiving the items on behalf of the Assembly, the Chief Executive Officer, Kojo Ofori-Safo, commended the MP for his support to the area since Ghana started recording cases of the coronavirus although the municipality has yet to record one.
He gave the assurance that the items will be distributed to institutions and persons who are in urgent need of them, to fight the virus.
"We [Assembly] will carefully select communities and persons who need these items but will not distribute them on wholesale basis," Mr. Ofori-Safo stated.
Also present was the wife of the MP, Mrs Philipina Akyea as well as the Municipal Coordinating Director, Vera Akuffo-Mante.
Ghana as of Saturday, May 6 had seen its case count of the viral disease rise to 5,735, according to the Ghana Health Service (GHS).
The number of recoveries has also risen by 294 to 1,754 while one more death sent the tally of fatalities to 29. Three regions -Savannah, Bono East and Ahafo- remain coronavirus-free, the GHS said in the latest update.