Want to elevate your record collection to another level? These are the speakers you need to have your favourite tunes sounding all shiny and new
Speakers are a bit like podcasts nowadays in that seemingly anyone can make one and a lot of them are utter tosh.
Especially since the advent of Bluetooth, Spotify and all manner of new technologies that affect how your music sounds.
Not that we're pining for the days of the cassette tape deck, mind.
With the right speaker to hand, your record collection can sound resplendent once again.
Yep, even if you insist on using the thing to mount a fresh defence of Lou Reed's Metal Machine Music.
That's why we've tested the best speakers you can buy for every budget. Whether you're in need of a smart home powerhouse, or a muso-friendly stereo pairing, our picks below will see you right.
Before that, here's the buying advice you need to know when searching for a new speaker.
What is a wireless speaker?
A wireless speaker is basically a speaker you can stream music to. Most wireless and Bluetooth speakers will need plugging into a power source – so they're not totally wireless – but others come with a rechargeable battery so you can bring the noise wherever you please.
Since the iPod dock died off and the advent of Amazon's Alexa pretty much all speakers outside the hi-fi high-end are wireless, thanks to a heady mix of convenience and voice controls.
How much should I spend on a wireless speaker?
This all comes down to how big you want your speaker to be.
Bigger boomboxes generally sound better because they can more easily fill a room with sound and their added components can draw out a greater audio fidelity from a song.
If all you're looking for is something to sit on your bedside table, then you should be spending £200 or less.
If you need to entertain a dinner party with the genteel strains of Black Flag's Damaged.
Do I need a multiroom speaker?
Multiroom speakers were all the rage a couple years ago. Now with the advent of Spotify Connect and Apple's Airplay 2 standard, there's no such need to stick to one brand of speaker when populating your home. That's bad news for Sonos, which still excels at playing the same tune simultaneously in every crevice of your home, but excellent news for anyone who just wants to use one app to control all the music in their home.
Should I just get a Sonos speaker?
Just as the Apple's iPad has become synonymous with tablets, Sonos is used as a byword by many for wireless speakers. As good as the Sonos One and Play:5 are, there are plenty of alternatives worth looking at whether you want a superior sound quality, greater portability or a different voice assistant to chat with.
Best Black Friday 2020 speaker deals
Looking for a new speaker to enjoy music at home? Now that Black Friday's here, you can nab a new speaker for substantially less cash, if you know where to look. We've rounded up some of the best places with deals below.
Amazon: site-wide discounts across a large range of speakers
Argos: discounts across a range of speakers
John Lewis: save up to £100 on selected speakers
Currys: save up to £120 across a wide selection of speakers
Very: save up to £140 off a range of speakers
GQ's best wireless speakers of 2020…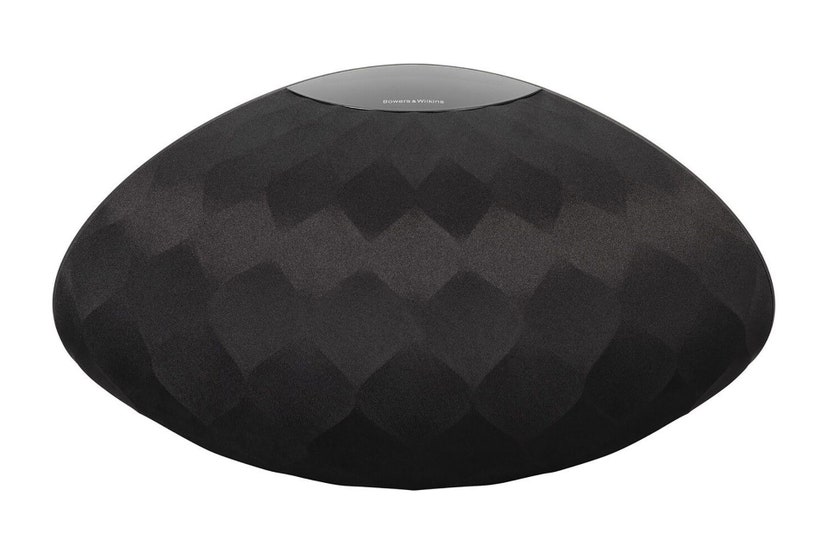 Bowers & Wilkins Formation Wedge
Back when no one thought Steve Jobs Jobs could top the iPod, Bowers & Wilkins' Zeppelin speaker was that MP3 player's ultimate companion.
Almost a decade later, the Formation Wedge proves itself to be a more than worthy successor.
A one-box affair with all the usual smarts and connectivity boasted by so many of its rivals and sound that barely any of them can get close to, it's our wireless speaker of choice right now.
Why? Clarity.
The Wedge has that rare quality in a speaker where you can pick out the instruments in its audio as it soaks through the room.
Whether it's scrappy lo-fi rock or kaleidoscopic neo-soul you're listening to, the tunes ring true in a way that makes them all the more entrancing.
Regardless of a so-so controller app, you can't help but fall hard for this otherworldly box and its weird sci-fi build. johnlewis.com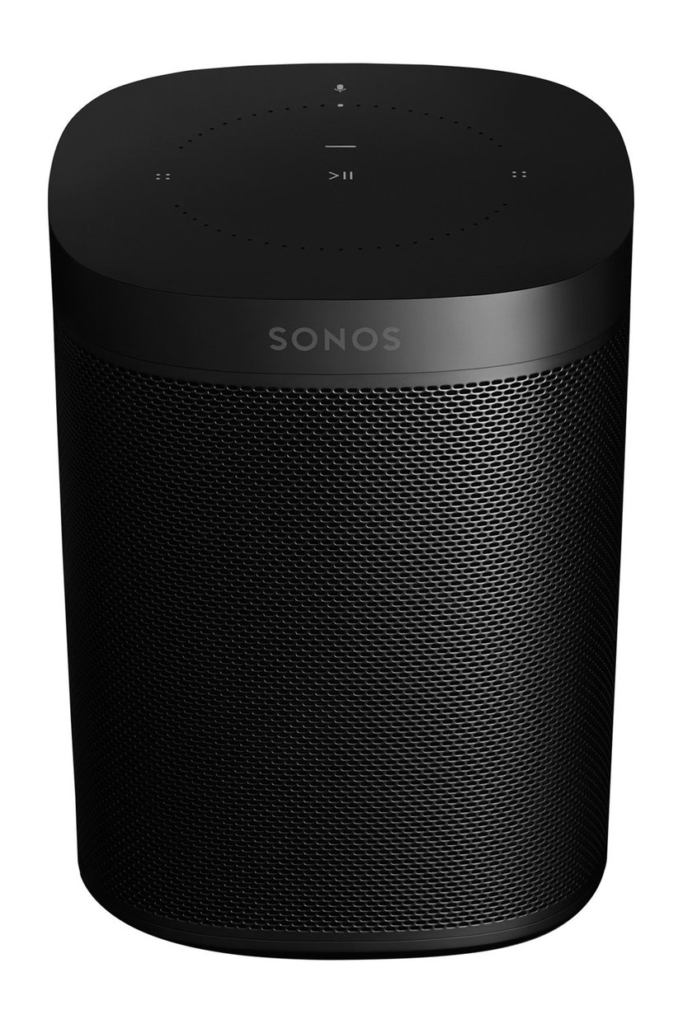 Sonos One
How do you improve on Amazon's Echo range? Pretty easily as it turns out. The Sonos One excels by cramming Alexa's usual voice assistant smarts into a top notch speaker.
One with a level of finesse that its rivals at this size struggle hold a candle to. So far so very Sonos, but it's that Alexa support which makes the One so deserving of a residency in your humble abode.
As well as sounding great, it doubles as a morning alarm clock, audio cookbook and controller for all your smart home kit.
And of course, it slots right into your existing Sonos setup if you already own another member of its multi-room speaker roster. johnlewis.com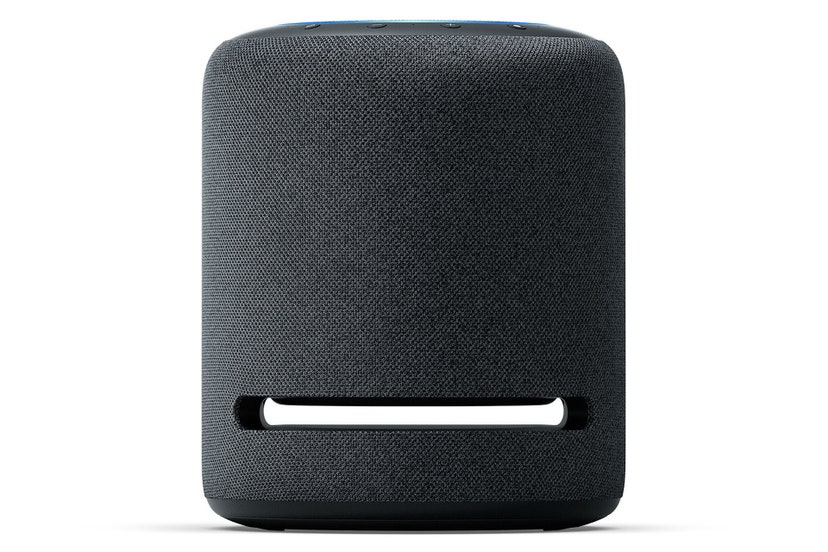 Amazon Echo Studio
The Echo Studio promises to revolutionise your home hi-fi setup with support for both 3-D and high-definition audio for less than .
Does it? Not quite, but there's no doubting its fundamentals. This is the first Amazon Echo built with sound quality in mind and it shows.
The Studio just about much pips the Sonos One to the title of "best smart speaker" you can currently buy thanks to its excellent implementation of Amazon's Alexa voice assistant and near-impeccable audio quality for the money.
Plus, you can pair two of these things with your TV for room-filling Dolby Atmos sound that really elevates the best of Netflix and Amazon Prime. . amazon.co.uk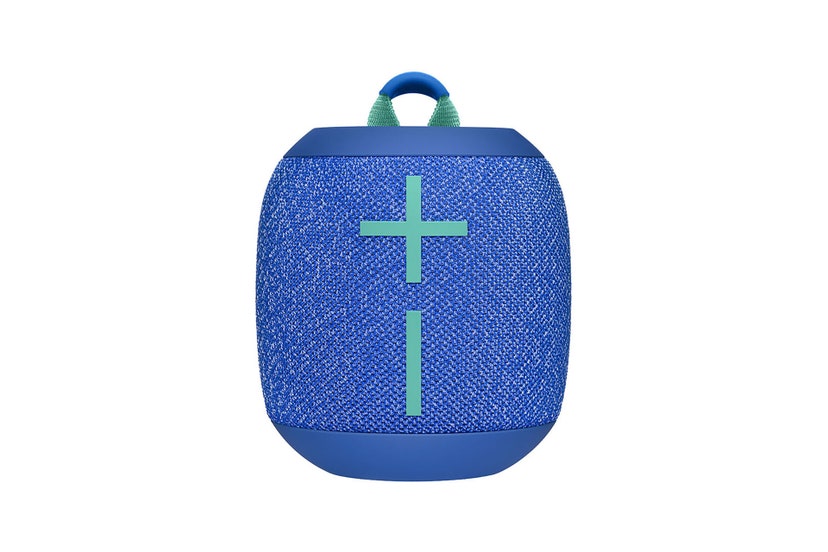 Ultimate Ears Wonderboom 2
If portability is what you want most in a Bluetooth speaker, then you need a device that won't throw a hissy fit the moment it steps outside your back garden. The Ultimate Ears Wonderboom 2 delivers on this front and then some.
A water and dust-resistant device that can survive being buried in sand and float on top of the ocean, while still bringing the party in bombastic fashion.
Better still, it actually sounds the part and even has a new 'outdoor mode' to better project your tunes around open air surroundings.
Plus, you can now pair two of the things for stereo sound. A holiday essential if ever there was one. johnlewis.com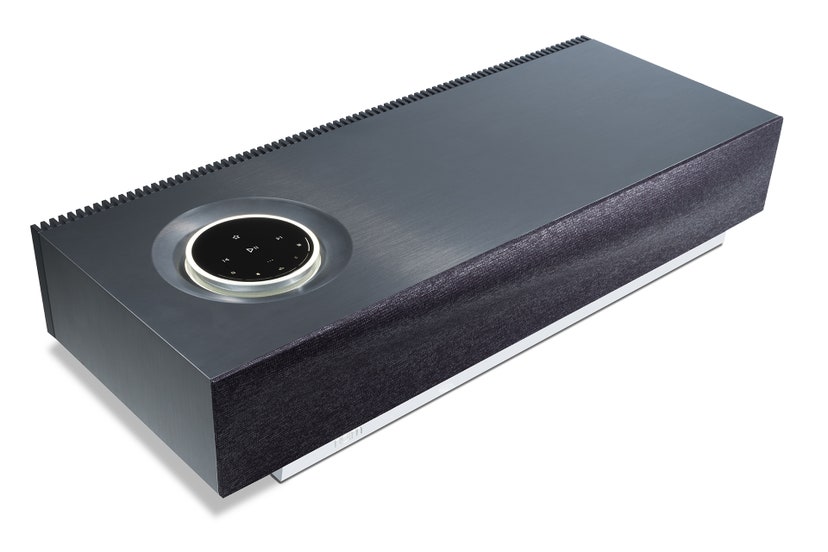 Naim Mu-so 2
The brutalist aluminium slab is back and better than ever with an inflated price tag to boot.
While there's not much from the Mu-so 2's exterior to indicate a particularly dramatic overhaul, that's exactly what's happened under the hood here.
According to its makers, 95% of the speaker's internals have been overhauled and this shows in a performance that's more detailed than ever before.
Even at ear-splitting volumes akin to those you'll find at a My Bloody Valentine show.
Unless you're ready to take the leap into full-on hi-fi, this is the finest speaker out there. johnlewis.com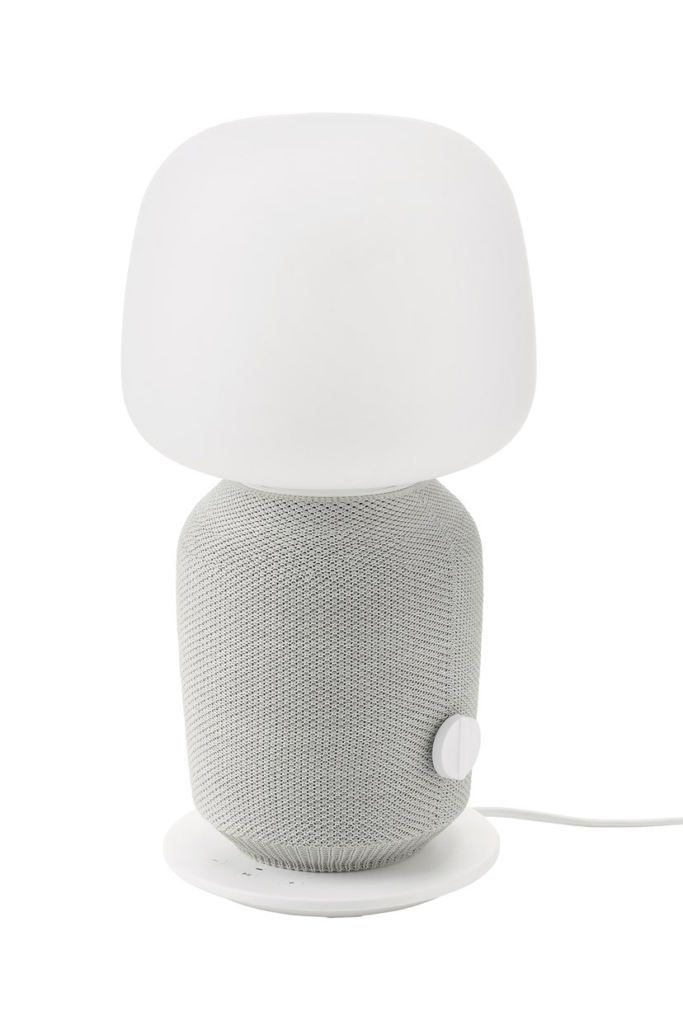 Sonos Symfonisk Lamp
What do you get when you cross an Ikea-made lamp with a Sonos One? This delightfully odd Symfonisk speaker.
Fear not, what sounds like a Frankenstein-esque creation is actually a space-saving marvel with thoroughly respectable audio.
Mainly because that is pretty much a Sonos One – minus the Amazon Alexa or Google Assistant voice controls – sitting at the base of the lamp.
The top bit? Yep, it's a regular old lamp.
Or a smart one if you're minded to buy a fancy bulb, since you don't get one in the box.
As much as that feels like a missed opportunity, this really is a charming device that does the job of two household contraptions. An ideal bedside speaker. ikea.com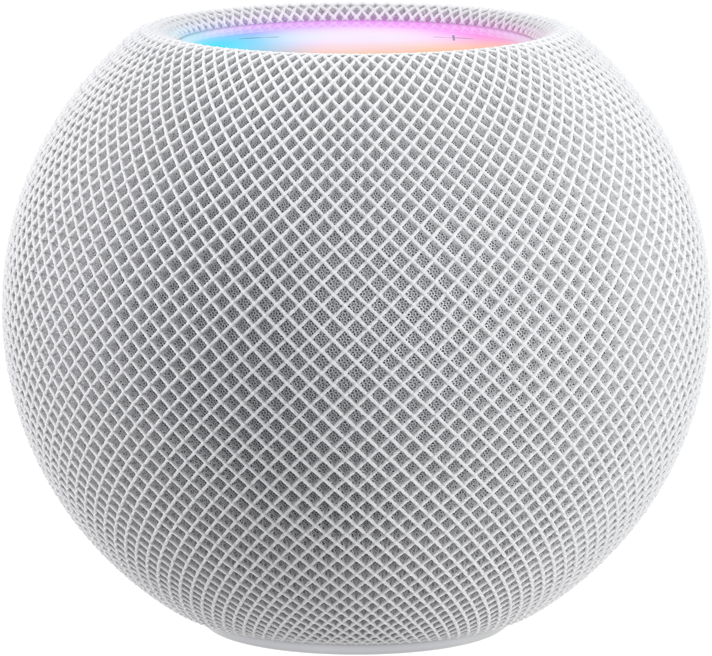 Apple Homepod Mini
While it's best to check its compatibility with certain smart home products such as Nest's thermostats and doorbells, Apple's adorable little Homepod Mini sounds brighter and punchier than its diminutive size would suggest. Its small size, coupled with its ultra-minimal spherical design, means it won't dominate bookshelves or bedside tables either.
If you're not already all in on Alexa or Google then it's definitely worth considering, especially at this price. apple.com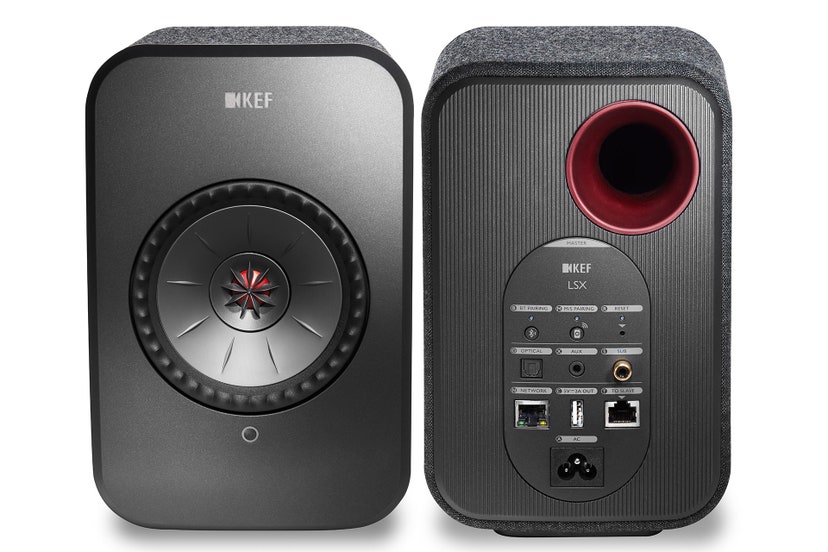 Kef LSX
Want in on stereo sound but can't stretch to Kef's LS50 Wireless? Look no further than the LSX Wireless, which sits on the same price bracket as Naim's Mu-so 2 and the Formation Wedge.
Even with a basic Spotify setup this duo happily ranks amongst the best wireless speakers we've heard. Especially if you can marry it with a hi-res audio source and spend time tweaking the settings to account for your room.
As with any stereo pairing, you'll want to have space for the LSX Wireless before pulling the trigger on them.
They domineer a room as much as they do your record collection. sevenoakssoundandvision.co.uk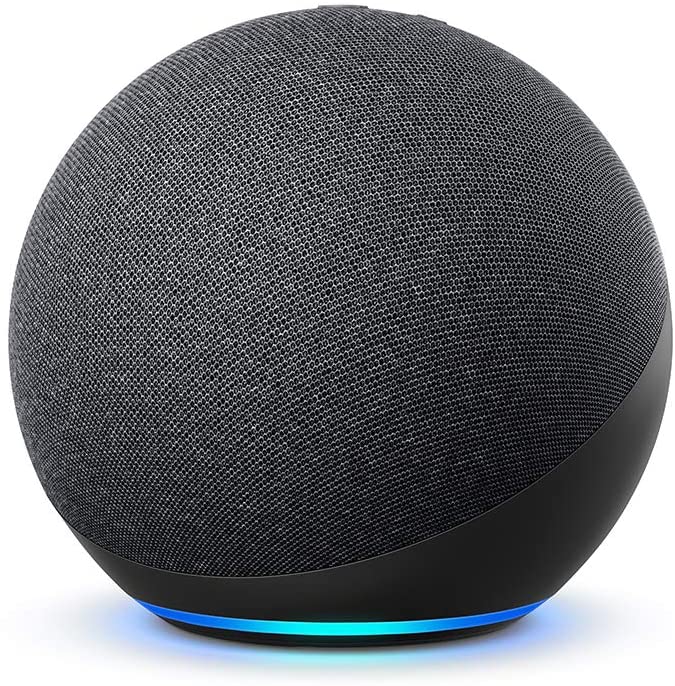 Amazon Echo (fourth gen)
The latest generation of Amazon Echo resembles a spherical artifact that wouldn't look out of place in the living quarters of an interstellar spacecraft.
Curvy looks aside, Amazon promises improved sound with rich, deep bass, which we've confirmed with our own ears.
The built-in Zigbee smart home hub earns it major smart home brownie points too, and all at a price that won't break your wallet. At amazon.co.uk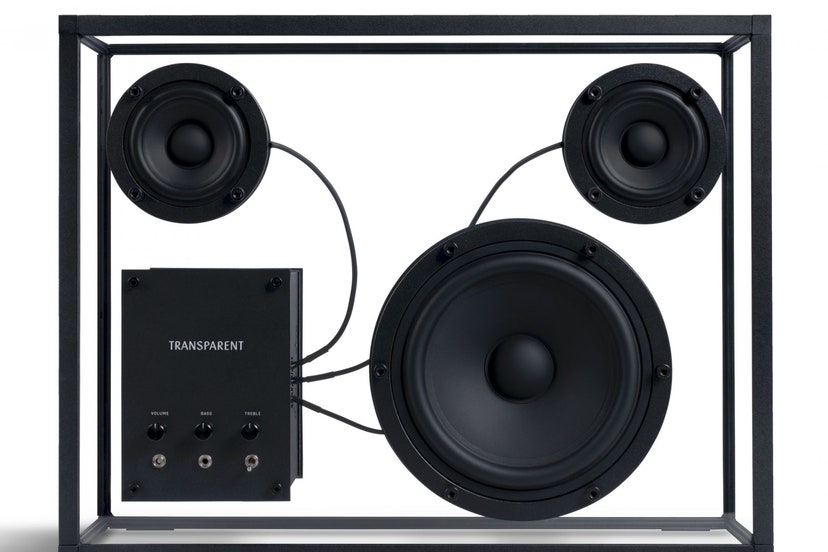 Transparent speaker
The aptly named Transparent speaker is, well, transparent.
Crafted from tempered glass panels and built with modules that can be upgraded with updated components in future, this is as much a formidable audio device as it is a piece of functional art, thanks to a custom-designed six-inch woofer and an expertly tuned digital sound processor.
It's all about the phenomenal looks, though, if we're being honest. transparent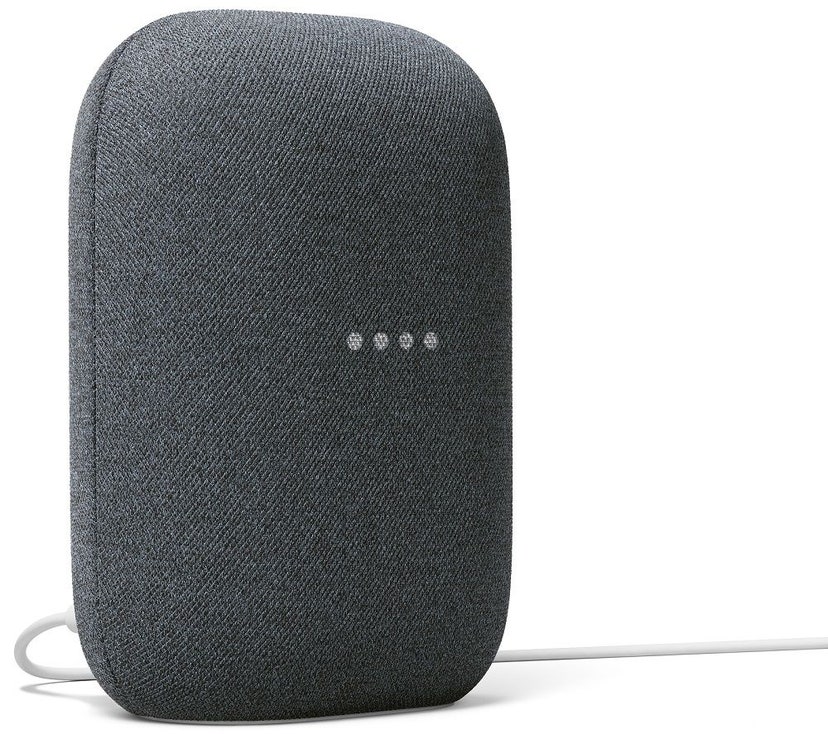 Google Nest Audio
The Nest Audio won us over with its soft material and pillow-shaped form factor, with clear improvements over the Home speaker that it replaces.
While it's not powerful enough to prop up a house party on its own, it's more than capable for providing day-to-day tunes, with the usual smart speaker tricks to boot. At Currys. currys.co.uk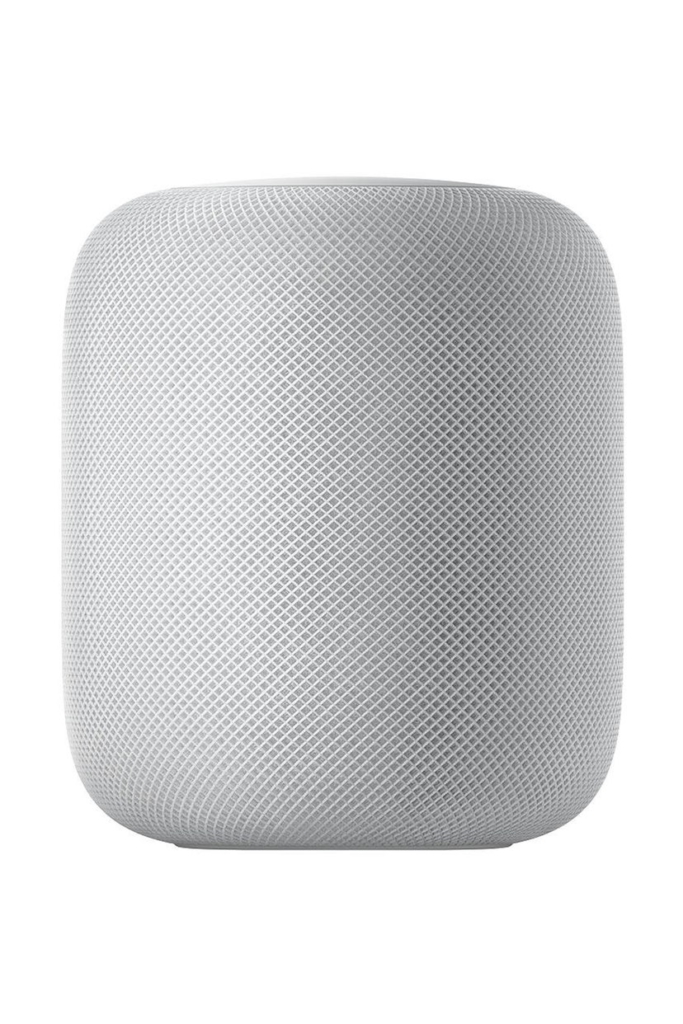 Apple HomePod
If your only experience of Apple's audio kit is the earbuds you got bundled in with your iPhone then rest assured their quality is not indicative of the HomePod.
Now it's been updated for with both multiroom and stereo pairing support, Apple's first crack at the smart speaker actually actually stacks up pretty well.
So long as you're fine with Siri being as temperamental as usual.
Truth be told, the Home Pod is best thought of as a surprisingly good speaker with a few tricks up its sleeve, but that's absolutely fine by us. 'Cos you're not going to end up asking this thing for much more than the weather forecast anyway. At John Lewis. johnlewis.com