The Chief Executive Officer (CEO) of the Ghana Cocoa Board (COCOBOD), Mr Joseph Boahen Aidoo, has urged women cocoa farmers to support the Cocoa Farmers Pension Scheme (CFPS) policy by enrolling to enjoy its numerous benefits.
Mr Aidoo said it was necessary for the farmers to contribute to the scheme to secure an enhanced future and socio-economic well-being. 
He said the CFPS was officially introduced in 2020, with registration of farmers onto it ongoing at Assin Fosu in the Assin Central Municipality of the Central Region and New Edubiase, Adansi South District in the Ashanti Region, with plans to expand it nationwide soon.  
Mr Aidoo gave the advice at the Brong-Ahafo Women Co-operative Farmers and Marketing Central Union (BAWCOF) Limited Festival 2023 at the Jubilee Park in Sunyani.  
Held on the theme: "Empowering Women in Sustainable Development Goals, Nurturing Women, Nurturing Cocoa, Promoting Sustainability Together," the festival brought together about 7000 members from 96 societies in nine cocoa districts in the Brong-Ahafo Cocoa Region.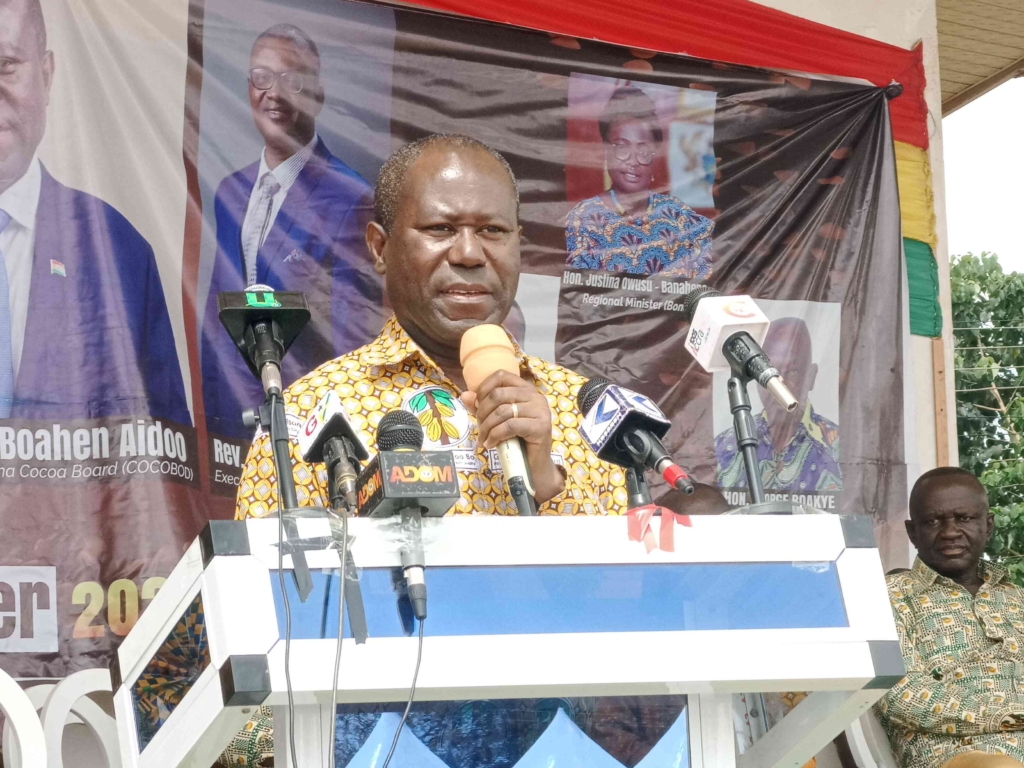 Mr Aidoo underscored the benefits of the scheme and expressed worry that farmers who excluded themselves from it would miss out on a remarkable opportunity for a guaranteed future source of income.
The scheme aimed to ensure a decent pension for cocoa farmers, improve their welfare and make farming more appealing to the youth, he stated.
Mr Aidoo explained that five per cent of every bean sold by farmers participating in the CFPS would be deducted and transferred into the pension accounts for the Government to also contribute a percentage amount to it.
He clarified that contributors to the scheme could decide to retire and receive full benefits after five years, but younger farmers on it could either opt to retire at the age of 55 or continue to contribute and retire later.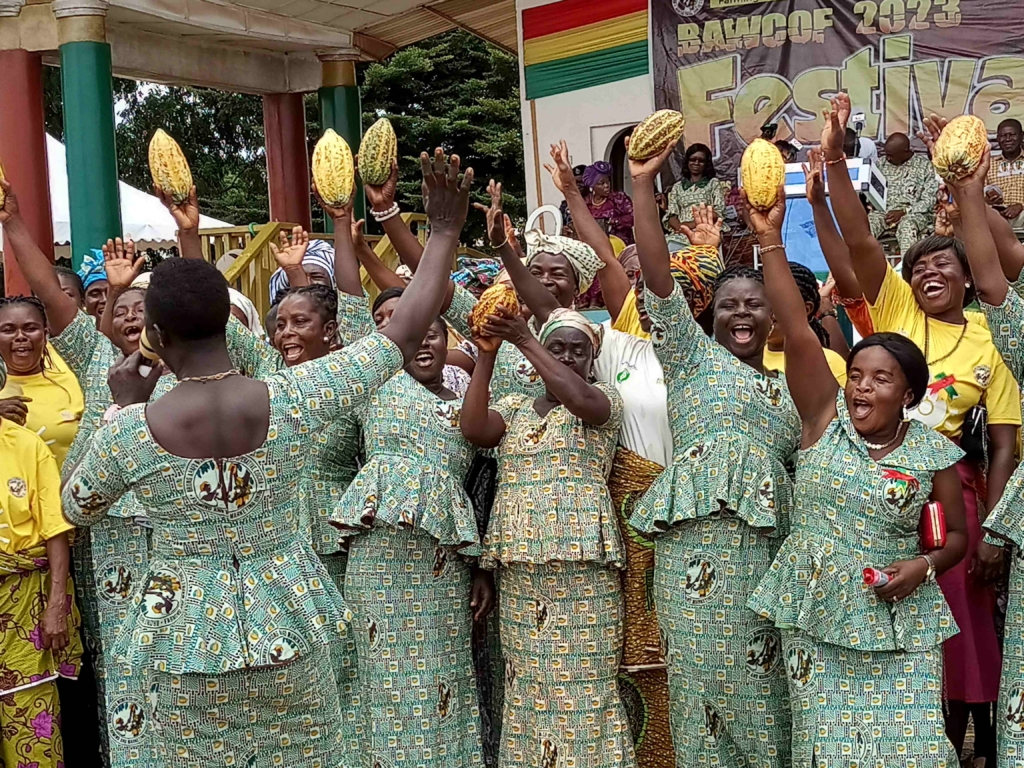 Mr Aidoo thus advised the farmers to religiously embrace and implement all the best farming practices such as pruning, hand pollination and spraying introduced by the COCOBOD, saying those practices were part of the government's initiatives to increase cocoa yields for higher production of the entire cocoa sector.
He stated that by adopting the correct practices, a farmer should be able to reap 20 bags of cocoa beans per acre of land. If a farmer's production falls below that benchmark, that farmer must assess his/her farming methods and practices and take steps to adopt and apply best farming practices to improve output, he said,
Earlier in a welcoming address, Mr Michael Asumanu, the Brong-Ahafo Cocoa Regional Administrator of the COCOBOD, stressed the significance of advocating for financial empowerment for women in cocoa farming as it enabled them to achieve financial independence even during the off-cocoa season.
He highlighted the COCOBOD's long-standing commitment to supporting cocoa farmers in Ghana through the implementation of tailor-made programmes aimed at ensuring financial freedom.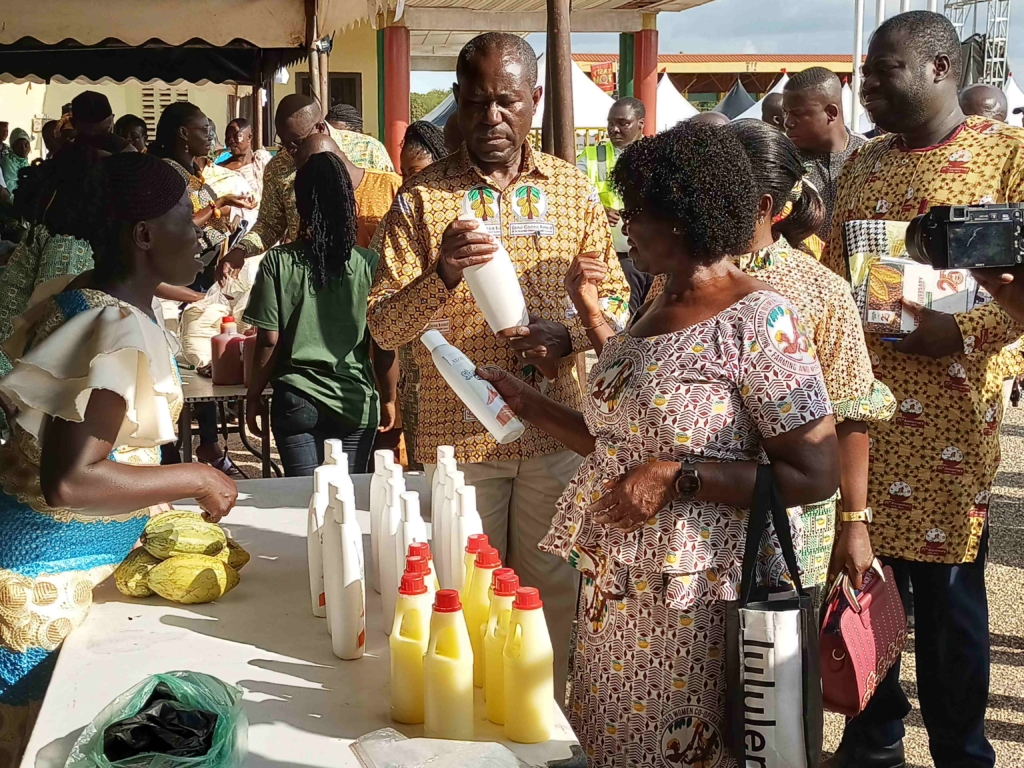 Mr Asumanu said over the years, COCOBOD had introduced productivity enhancement initiatives specifically designed to assist farmers to increase their cocoa yields.
In a remark, Nana Akwasi Bosompra I, the Paramount Chief of Goaso Traditional Area, underlined the significance of the dedication of women engaged in cocoa farming, stating that the farming occupation was time-demanding and therefore required constant attention and effort to ensure a bountiful harvest to gain the necessary financial returns and other rewards.
Ms Martha Addai, President of BAWCOF, reiterated the cooperatives' staunch commitment to its members' financial well-being, saying achieving that goal required the establishment of credit unions to ensure a continuous flow of financial support to the members.
As part of the festival, a cooking competition was organised simultaneously with an exhibition of a wide array of cocoa products and other agrochemicals, complemented by a comprehensive health screening exercise.
DISCLAIMER: The Views, Comments, Opinions, Contributions and Statements made by Readers and Contributors on this platform do not necessarily represent the views or policy of Multimedia Group Limited.