Bigwigs of the Convention People's Party (CPP) at the weekend, descended on the coastal town of Nungua near Accra, to mourn the passing of Madam Comfort Borkor Mensah, described variously as a passionate loyalist of the Nkrumahist cause.
Notable among mourners were CPP chairperson, Nana Akosua Frimpongmaa-Sarpong Kumankumah; former chairperson of the CPP and daughter of Ghana's first president, Madam Samia Nkrumah; prominent academic, politician and former presidential aspirant, Prof George Hagan; Director of Academic Affairs, Ghana Armed Forces Command and Staff College, Prof. Vladimir Antwi-Danso; renowned pathologist, academic and politician, Professor Agyeman Badu Akosa, and Journalist, Managing Editor and Nkrumaist apologist, Kwesi Pratt Jnr.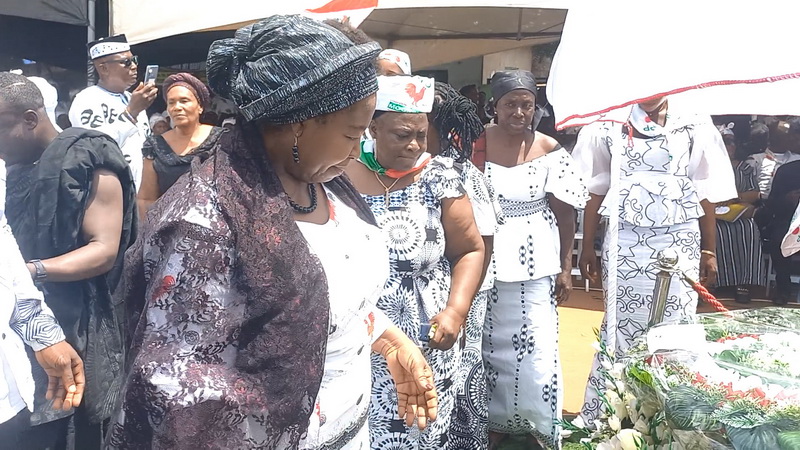 Chairperson Nana Akosua Frimpongmaa-Sarpong Kumankumah believes Auntie Borkor's selfless dedication and service to Ghana, cannot be in vain.
"We have lost a great hero of this country. Somebody that we can say, that really, really loved the nation. These are the pioneers and the patriots of Ghana, those that made sacrifices, selfless dedication, because they lived and served under Osagyefo Dr. Kwame Nkrumah and therefore died with the same love for the nation. She is an inspiration to all of us and she is the reason why we the members of the Convention People's Party are dedicated today and resolved in our spirits, that we will re-organise this party for the youth of this nation so that they will be able to take this party and its ideals to the next level and be able to make Ghana work again," she told Myjoyonline.com.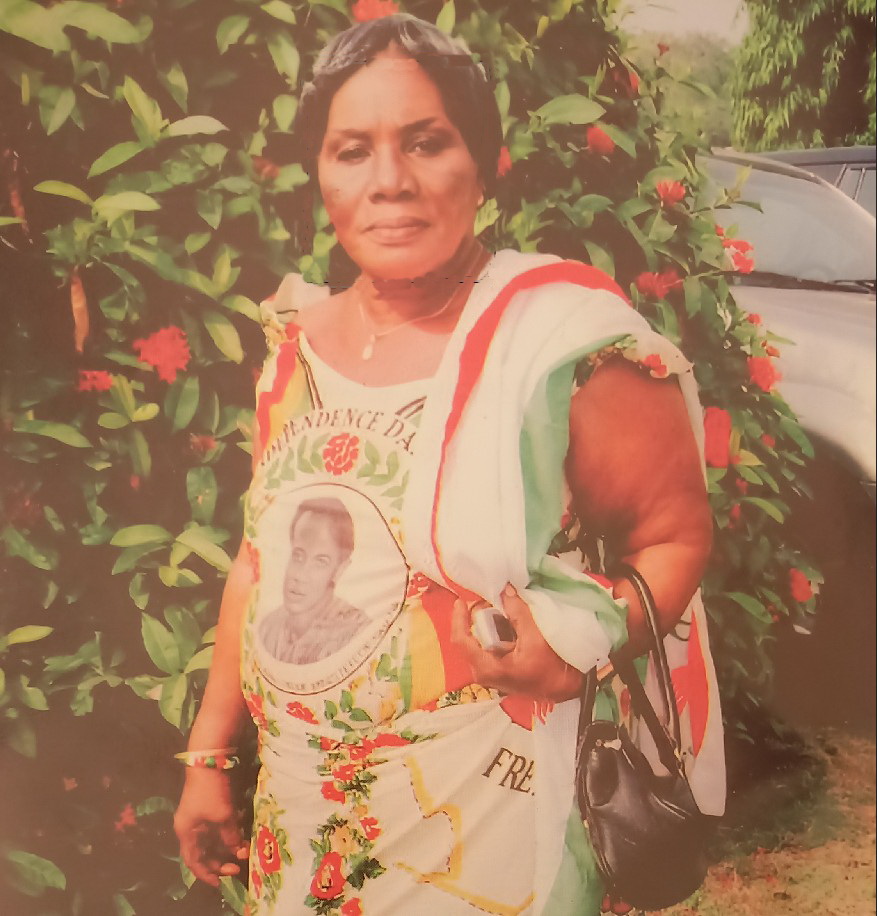 Madam Borkor, who was born on 28th July, 1940 and died on 15th October, 2022 at the age of 82 years, is credited with being the first Ghanaian woman to be trained on how to drive a tractor. She is also on record to have greatly supported the famous Workers Brigade of Dr. Kwame Nkrumah in achieving food security for the country. Auntie Borkor is also said to be the lady who carried notes clandestinely to and from Kwame Nkrumah while he was in prison at the Ussher Fort in Accra, prior to becoming president.
In their tributes, Kwesi Pratt Jnr., along with Prof. Akosa, Vladimir Antwi-Danso, and Comrade George Ankoma Mensah noted Auntie Borkor's dedication to the cause of the CPP and Ghana. "She lived for the CPP and her nation," they unanimously acknowledged.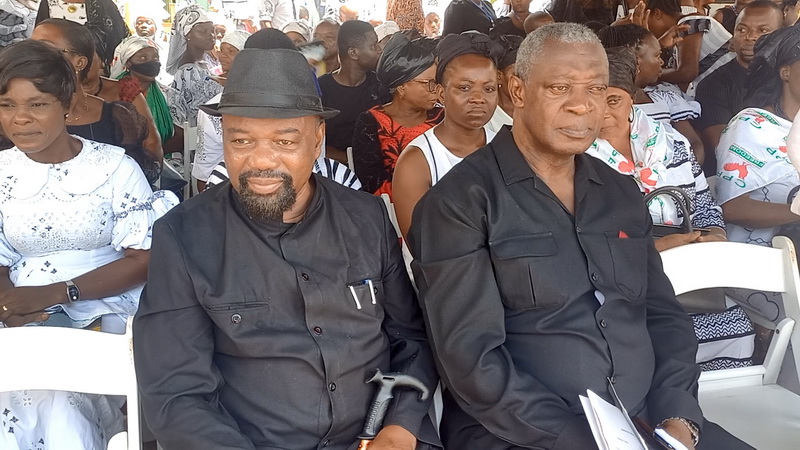 Said Kwesi Pratt Jnr in his tribute: "Madam Comfort Borkor Mensah was a very special person who took up challenges with zeal and committed her whole life to the service of the Convention Peoples' Party (CPP) and Ghana.
"She will be remembered as the first woman trained tractor driver in Ghana who joined the Workers Brigade established by the Nkrumah government to help the newly independent state achieve food self-sufficiency.
"Madam Borkor drove her tractor, for many kilometers every day, carrying her fellow brigadiers to work, taking food to marketing centres and moving seeds and other inputs."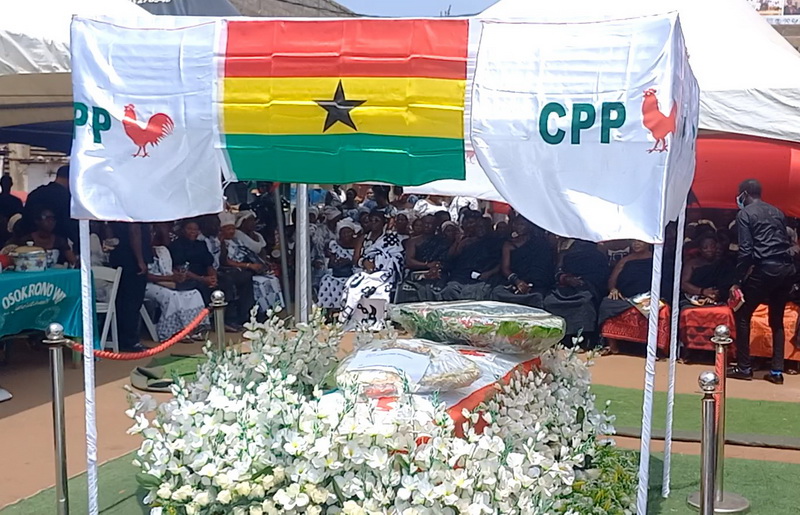 Mr. Pratt said Madam Borkor's dedication to work caught the attention of the Nkrumah family and she became a regular visitor to the presidential lodge where she played and helped nurture the children of the president- Gamal, Samia and Sekou Nkrumah.
"Madam Borkor was a very strong advocate of Nkrumaist unity and spent considerable time persuading leaders of the PNC, CPP and others to sink their differences and create a common platform to enable them win elections.
"In a recent conversation with her, she said "when I die and meet Nkrumah in the next world, I want to be able to tell him that we built a united Nkrumaist party and won elections again. I am sure that only an Nkrumaist party can solve the many problems facing the people of Ghana".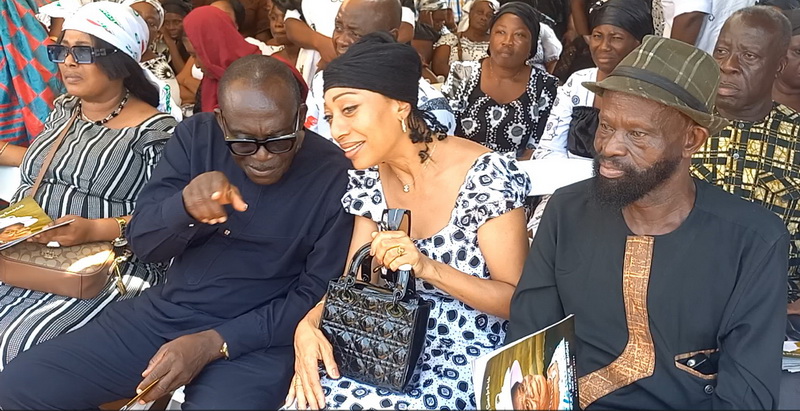 For Prof Vladimir Antwi Danso, "If there was ever anybody who ate and drank only from the fountains of CPP; if there were anybody who would be ready to die for the sake of CPP; if there were anybody who worshipped the CPP day and night and if there were anybody who has followed the CPP from birth to death, then we can conveniently ascribe that to Auntie Borkor. For Borkor, there never was and never will be any better political party in Ghana than the CPP. Borkor was the embodiment of CPP valour, resilience, hope, and dedication. Yes, we shall forever remember Auntie Borkor for her unalloyed dedication and service to the CPP. Hers was an insatiable quest for service to the CPP and to mother Ghana."
And for Prof Akosa, he recalled that when Ghana returned to constitutional rule after the 1966 coup d'etat, Auntie Borkor was at the heart of the organisation of the banned CPP and rose to prominence in the 1979 elections that brought President Hilla Limann to power. "She suffered after each coup d'etat almost as if she was an appointee but never lost her nerve.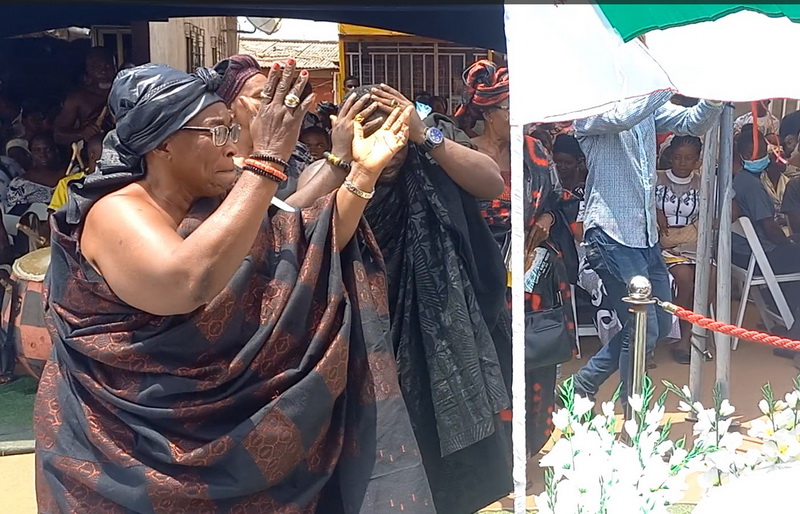 "She was a consummate politician. She knew everybody who was in politics. She was also resourceful, obtaining textiles to sell and look after her children and extended family. She was also a respected elder in her Nungua community and loved the Presbyterian Church.
"The Homowo festival was the highlight of her year. She prepared Kpokpoi and served many of us. The very last time, I was in her house and she kept saying that was her last. I kept arguing with her and teasing her, but sadly indeed that was her last. Did she know something that we didn't?
"Auntie Borkor, Borkor Abe, CPP Manye - you devoted your life and energy for the good of the country through the CPP. You have served diligently and have earned the respect and admiration of all genuine CPPist. You have earned your eternal rest.
"All the Party functionaries including the great Osagyefo await you on the other side. You will be crowned with full glory," he said.
A delegation of the National Democratic Congress from the Krowor Constituency (Nungua), on behalf of the Member of Parliament, Agnes Naa Momo Lartey, made a cash donation to support the family.
DISCLAIMER: The Views, Comments, Opinions, Contributions and Statements made by Readers and Contributors on this platform do not necessarily represent the views or policy of Multimedia Group Limited.