Stakeholders in elections in the Wenchi Municipality of the Bono Region have lamented the surge in youth unemployment in the country.
They have described the situation as a fertile ground for terrorist groups to influence and lure the teeming unemployed youth into terrorism and political violence.
The stakeholders, comprised of representatives of political parties, youth and women groups, traditional rulers and assembly members and religious organisations, said election violence and extremism are threats to national peace, stability and development.
The stakeholders expressed their concerns at an Inter-Party Dialogue Committee (IPDC) meeting in the Bono regional town of Wenchi and organised by the National Commission for Civic Education (NCCE) with support from the National Security.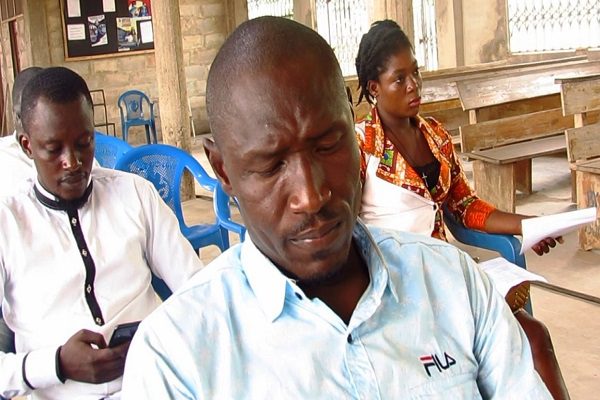 According to them, there is the need for collective efforts to preserve the peace Ghana is currently enjoying.
A National Security Operative, Warrant Officer Grade One (WO1) Retired Adjei Darkwah, stated the importance for Ghanaians to guard against possible acts of threat to the peace and stability of the country.
He said land and chieftaincy disputes, corruption and marginalisation are some of the factors that could trigger violence in various societies.
WO1 Adjei Darkwah admonished parents to be vigilant about their children's movements and be cautious of the friends they make.
The Wenchi Municipal Director of the NCCE, Francis Cudjoe, stated the IPDC meeting aims to reignite dialogue among political parties and other stakeholders on the collective responsibility of ensuring peaceful coexistence as a cornerstone of national cohesion.
"This engagement is to deepen the existing collaboration between the NCCE, Political Parties, the Youth, Security Agencies, District Assemblies, Chiefs, Traditional Authorities, Civil Society and Community Leaders as important stakeholders for ensuring peace and security in Ghana," Mr Cudjoe added.
He encouraged all election stakeholders to use dialogue, especially Alternative Dispute Resolution (ADR), in settling their differences.
The stakeholders issued a joint statement pledging their commitment to ensuring the peace and security of the country.