Enterprise Trustees Limited, the leading Private Corporate Trustee in Ghana, has launched its 10th Anniversary of providing Pension Administrative Services.
The company also took the opportunity to launch Purple Drawdown - a post-retirement solution for individuals who have reached retirement age to help manage accumulated retirement funds.
The celebration held on the theme – Celebrating 10 years of Trust, Partnering to Secure your future was held at the company's Head Office - Advantage Place in Accra
Expanding on the theme, Managing Director for Enterprise Trustees, Joseph Ampofo in his welcome address said ensuring retirement income security for workers was a collaborative effort between individuals and stakeholders.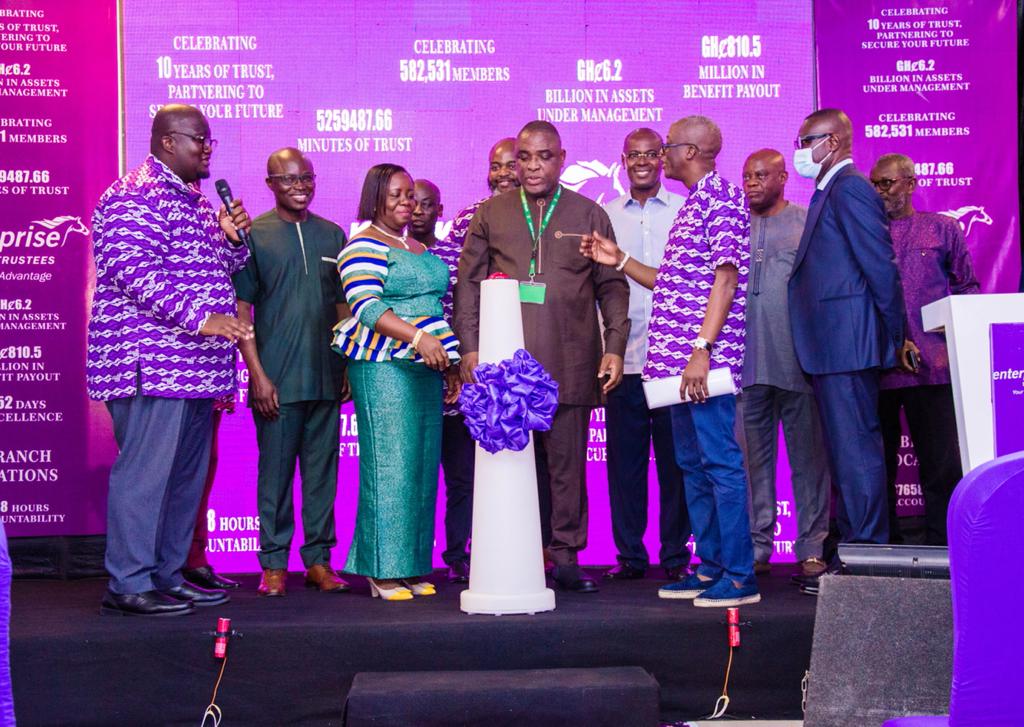 "The pensions industry as we know it has evolved over the years. The National Pensions Act 2008 (Act 766) has created the avenue for individuals to get involved in their retirement future by also contributing through the third tier of the three tier pensions scheme, which is the voluntary leg of the Act and includes an option for members to explore pensions savings through Personal Pensions products to top up their retirement savings. For us at Enterprise Trustees, we see ensuring retirement income security as a collaborative effort between stakeholders and individuals. I urge all of us to take Advantage of the opportunities offered in the Act and work towards a better future for all workers."
Mr. Ampofo reiterated the company's commitment to providing solutions that speaks to the needs of customers.
"As we look forward to the next 10 years, our vision is to consolidate our market leadership by offering cutting-edge innovative solutions to all workers both in the formal and informal sector and also ensuring exceptional customer experience", he added.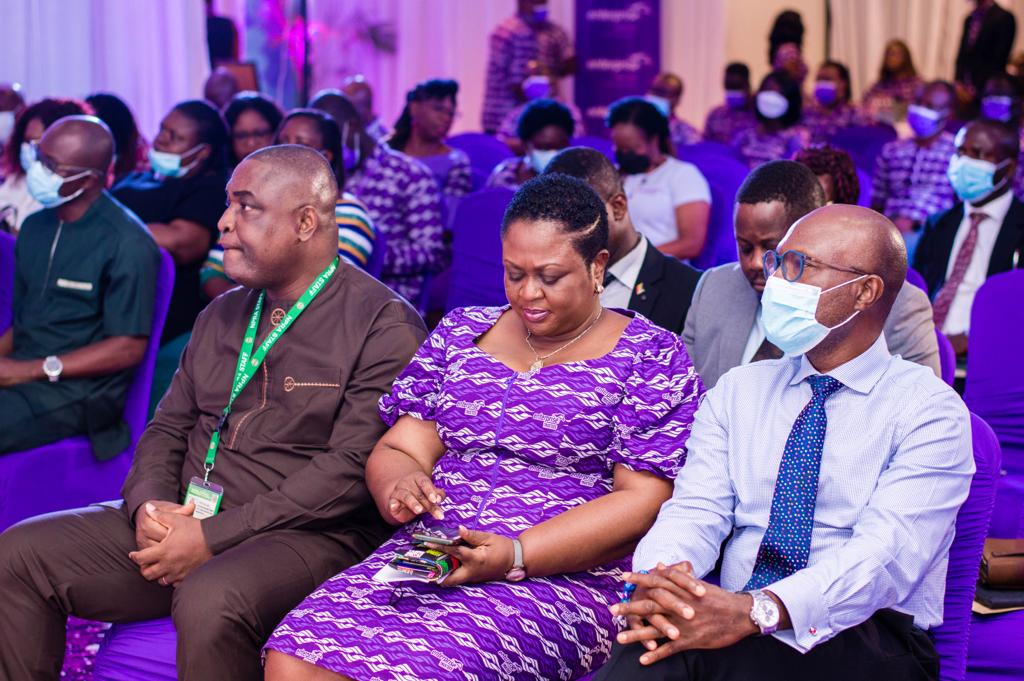 The Chief Executive Officer (CEO) for Enterprise Group, Keli Gadzekpo, in his address said aside from providing financial solutions to customers, the Group has also invested into the community to impact lives.
"Every year, we invest a proportion of our operating profit into giving back to society. Through our social intervention initiatives, we have helped improve access to healthcare, enhanced teaching and learning through the construction and rehabilitation of school buildings and also improve the general wellbeing of people through philanthropic activities", he said.
Mr. Gadzekpo also appreciated customers for their loyalty and support over the years.
In his congratulatory message, the Chief Executive Officer for the National Pensions Regulatory Authority (NPRA), Hayford Attah-Krufi lauded Enterprise Trustees for showing initiative and growth within the private pension industry over the past years.
He urged them to continue to deliver excellent services for the benefit of their customers.
Enterprise Trustees is the pensions subsidiary within Enterprise Group Limited (EGL). 
EGL is a strong player in Ghana's financial services sector comprising six operating companies; Enterprise Insurance, Enterprise Life, Enterprise Trustees, Enterprise Properties, Enterprise Funeral Services Ghana trading as 'Transitions – The Funeral People' and Acacia Health Insurance. It is headquartered in Accra and has operations in The Gambia and Nigeria
DISCLAIMER: The Views, Comments, Opinions, Contributions and Statements made by Readers and Contributors on this platform do not necessarily represent the views or policy of Multimedia Group Limited.