As part of efforts to curb the spread of the Covid-19 virus, the Conrad Hilton Foundation has provided a WASH facility for the Biemso II D/A J.H.S in the Ahafo Ano South-East District.
The solar mechanised water system was commissioned by the Community Water and Sanitation Agency in the Ashanti Region.
Pupils of Biemso II D/A J.H.S walk 500 meters to the next town everyday to fetch water from a borehole to be able to wash their hands.
Albert Appiah Kobi, headmaster of the school says the situation was a challenge to the school.
"Sometimes students have to go and fetch water while classes are ongoing and it was very hectic for the pupils," he said.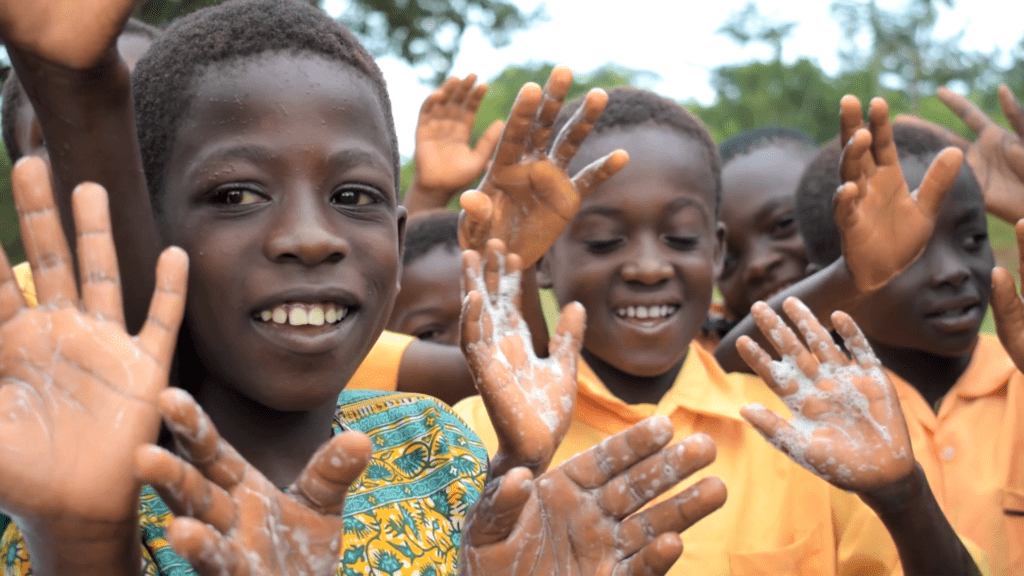 Biemso II D/A J.H.S is one of the three underprivileged schools in the Ashanti Region to benefit from the WASH facility project.
The facility, according to Regional Director of the Community Water and Sanitation Agency, engineer Francis Kwasi Enu, will relieve pupils of the burden of leaving school to fetch water.
"This particular community lacks water, so the project is part of effort's in fighting the global pandemic in this locality," Ing. Francis Kwasi Enu noted.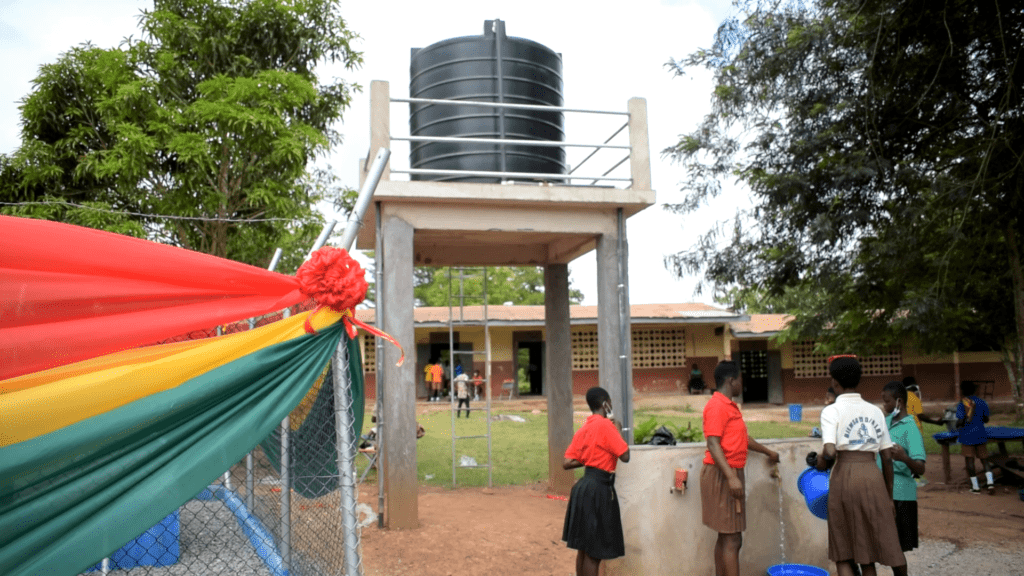 According to the Agency, the solar facility will save the school the cost of water bill.
District Chief Executive of Ahafo Ano South-East District, Thomas Owusu Ansah urged the school to maintain the facility.
"The facility has been handed over to the school and we have urged the teachers and assembly members to ensure good maintenance practices," he advised.
The agency donated Veronica buckets, sanitizers, soaps and paper tissue to the school as part of the 2021 Global Handwashing Day.