Seated by my laptop at home, I kept wondering what exactly I could learn from the Prime Morning show today as Daniel Dadzie and his guest discussed the topic: Ghanaian myths and taboos – as they celebrated the last day of Ghana month.
I thought to myself I would probably hear some cool and scary myths for the first time. What was more intriguing was to see Daniel Dadzie in his Kente cloth and his spectacle.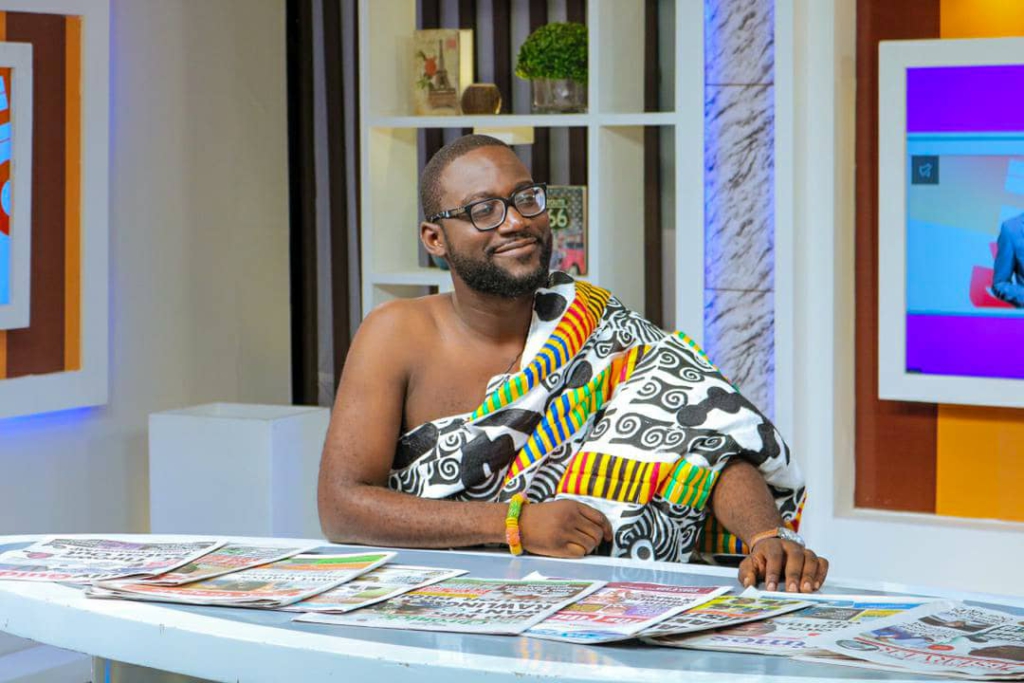 Through several lectures at the University of Ghana, Legon, some youths in the country I can say, are pretty informed that myths and taboos help to regulate the behaviour and conduct of persons in the society.
Growing up as children, we were told not to sing while bathing or to even whistle at night because they would lose their mother or be kidnapped by dwarfs. Some of these taboos in present days can be said to be hideous or unheard off but back then, they made all the sense in the world.
While others can be considered average such as – farmers are not allowed to farm on a Thursday or fishermen are not allowed to go fishing on a Tuesday. On a lighter note, who would not like to take a societal holiday from work?
But watching Daniel Dadzie and Professor Yaw Sekyi Baidoo who is a lecturer at the Department of English from the University of Education Winneba dissect and elaborate the composition of some taboos, I realised taboos and myths in some extent are essential.
Professor Yaw Sekyi Baidoo holds a M.Phil in English from the University of Ghana, Legon, as well as a M.Phil in African Literature.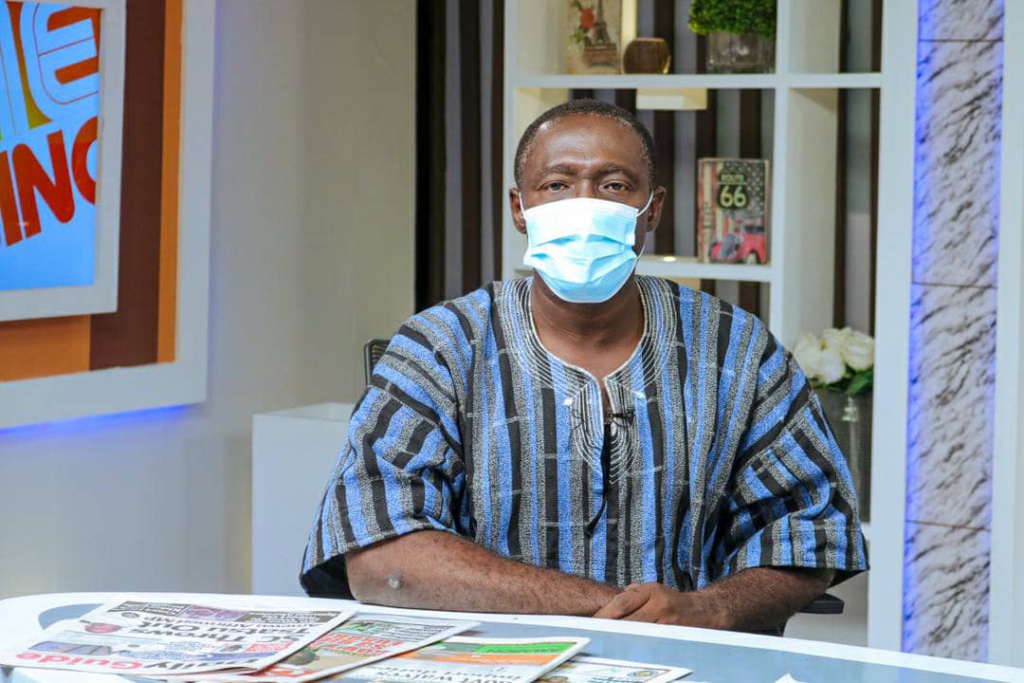 Indeed, it was a time well spent because as someone from the Ga community, I never knew why the name "Achimota" and its interesting story I heard on the show. According to Professor Baidoo, Achimota name originated after the Ga's bolted to the forest to seek refue from the Ashanti's during a war. I had definitely had no idea my ethnic group had a contention with the Ashanti Kingdom.
"Achimota, something like that you don't say it loud because when they were once attacked by the Ashanti, it was the forest that they came to hide and the forest protected them and they were quiet. So don't touch this forest because it is this forest that protected us so don't touch it. So that is how the Achimota forest began and was left and then a town was formed around it. It is a myth of people having gone through war and were protected by the forest," he narrated.
I could tell Daniel was schooled today because he was oooing, hmming and even ahhing and even threw in some sarcasm saying "it is interesting to know Achimota has a tradition of allowing things to grow."
I certainly don't plan to decode that statement but I found it prudent to fix that in there.
Professor Baidoo proceeded to explain that the older generation sought the use of myths, taboos and others to help connect the past, present and future for the wellbeing of a group of people.
Basically, it is like a path for a group of people to identify with – a group that shares the same belief and customs.
Elaborating further, he noted that the culture of Ghanaians before the emergence of the British was regulated "by the belief in the spiritual world, so anything that happens physically may have been triggered by an act in the spiritual world."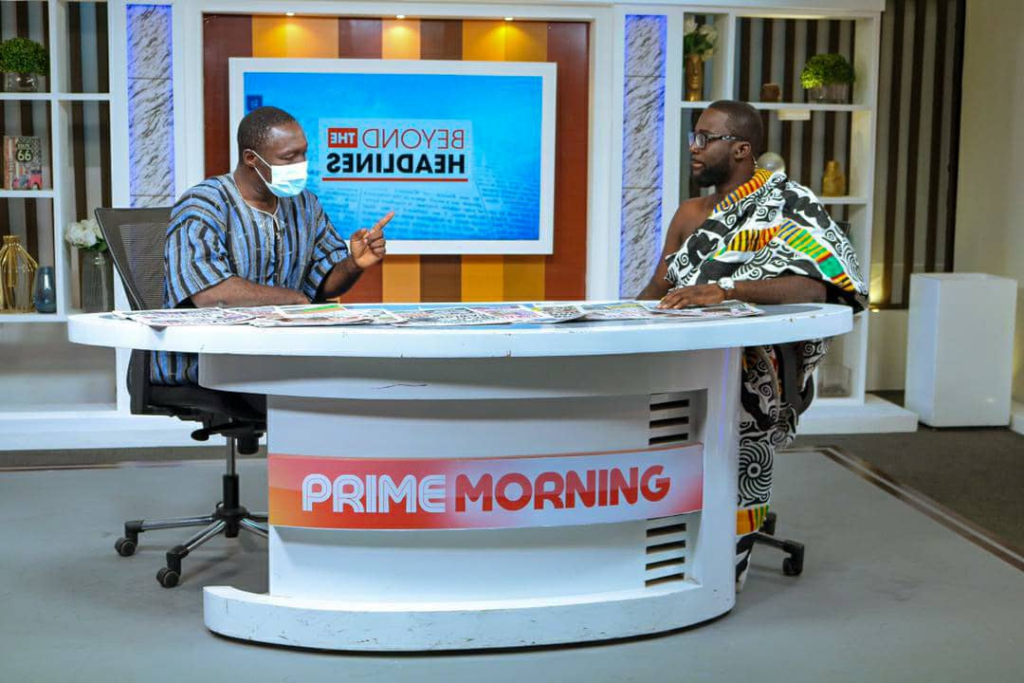 As the discussion got deeper, I ceased to believe that I was not the only one excited and hooked because I could tell how Daniel Dadzie was intrigued from his intonation and the spark in his eyes through his spectacle.
It was time for the Ghanaian audience to share what they know about myths and some were unheard of for me and Daniel, I could tell.
According to one caller in Techiman, fishes from the Tano River cannot be eaten and also goats cannot be reared near the river.
Reacting to this submission, Prof Sekyi Baidoo noted that the eating of some animals can be due to biological connotations. So something like human allergies to some products.
"For some animals, digestion of some things are easier than others and for the effect it has on you for like cholesterol and other things is bigger in some animals. There are many situations where things have been done from a very objective perspective and useful point of view. Maybe somebody would have eaten an animal from anywhere and that would have caused the person some problems and so don't eat it," he said.
The calls kept coming through and here are some of the other myths that were shared.
In the Akyem Otreso in the Eastern Region, it is a taboo to eat the fishes found in the Akyem Otreso river. Reason being, back in the days, when the communities were being formed, there was some contention here and there so the locals in the community used these fishes to prepared a mashed yam or potato meal, popularly known as "Eto". The meal was given to the enemy and this prevented any invasion.
The fishes in Akyem Otreso are regarded as saviours of the town so it is a taboo to catch them and not to talk of eating them.
According to the caller, Prince, the Akyem Otreso River is presently a tourist site. So hey! Thumbs up to some of our myths and taboos because they are generating revenue to the government and providing jobs and income for persons living in that community.
According to another caller named Salamatu, whenever she and her family were about to eat during her younger days, her dad would request that they remove their sandals before eating.
And the reason her father gave she says is "food is a king. So when you enter a king's house, you give respect by removing your footwear and if you do this, you will never go hungry."
I was perplexed to hear that since most people in the capital do not practice that.
According to Prof Baidoo, if we continue to respect our taboos and myths, we would respect our environment the more and cease some menace such as illegal mining the country is battling so hard to eradicate.
It is rather sad today marks the end of the Ghana month celebration. I simply can't wait to participate fully in next year's Ghana month celebration and get a Kente that matches that of Daniel Dadzie's.
"Perhaps, we need a myth for corrupt government officials as well," what do you think it would be?
Below is the full coverage of the interaction on Ghanaian taboos and myths: