Over the last few months, the Coronavirus (COVID-19) pandemic has changed the world as we know it.
Considering the impact on the global economy, this virus has taken over the whole world by surprise. 
This has led to world Leaders, the Business community, Religious Leaders, the World Health Organisation (WHO) etc. to re-think and take a different approach on how to curtail the spread of this deadly virus.
Though many were agitating why the need for a lockdown in Ghana, I much in favour of a partial lockdown to somehow contain the situation considering the turmoil in major countries like Italy, Spain and United States of America (USA)
Indeed, the impact of the COVID-19 has had a far-reaching effect on the global economy than any other event over the last 5 decades. In fact, the Ebola virus which, spread across major parts of Africa was perceived to be deadly, however, COVID-19 appears to be more devastating.
The situation is not different in Ghana. As at 5th April 2020, it was reported that Two Hundred and Fourteen (214) persons in Ghana had contracted the virus. Majority of these persons were individuals who had arrived in the country from different destinations.
The news was met with some shock, fear and one might even say, panic. Some believe, the quarantined persons should be flown back to their respective countries as a lot of people held the view that the potential spread of the virus could be damning on Ghanaians.
It is intriguing to note that Financial Service Providers especially banks, form an integral part of the real sector development. The impact of COVID-19 has, therefore, the potential to derail and erode the gains made in the financial sector in Ghana following the recent clean up by the industry regulators.
The question is, amidst these uncertainties, what can these Financial Service Providers do to bring some relief to its staff and customers, should the number of infected cases rise in Ghana astronomically.
Constant Review of Non-Performing Loans Level
I am of the firm belief that the time has come for all financial institutions to closely watch the impact of COVID-19 on their levels of non-performing loans.
This is especially important in an era where there is a potential increase through contacts with customers who may potentially face difficulties whenever the virus spreads. 
Banks must begin to think how to restructure loans which have the potential of going bad as some customers may also request moratoriums on loans. If loans are reclassified as non-performing, there is a knock-on effect on how much capital lenders have to carry on their balance sheets to compensate for the burden.
Most banks have been under pressure from regulators in recent years to bring their non-performing loan levels down. Ultimately, the important thing is how customers shall be relieved and given some briefing space as the coronavirus is contained.
Continue to Provide Basic Training to Staff
Banks must continue to provide basic training and education to its staff on the need to be safe and protected in times like this. Adhering to the basics of washing hands, use of hand sanitizers, social distancing and other measures as provided by the WHO is essential to the safety of all staff.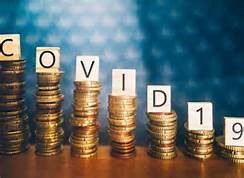 Picture 1, Banking services amid covid 19
Encourage Staff to work from home post COVID 19
A few companies in Ghana have a work-from-home concept. Currently, it is mandatory for me to work from home every Thursday and this, I find very productive.
To the extent that the country is still recording cases of the virus, it is important for financial institutions to review their Business Continuity Plans (BCP) and testing processes in place which, should address pandemic response scenarios and where possible, allow staff to work from home.
But more importantly, monitoring of these staff working from home becomes very crucial. The virus has taught some lessons and in my single opinion, corporate leaders must continue to encourage staffs to be working from home on ad-hoc basis. This will even reduce stress on staff who stay 2hours from work and have to stay in traffic every day.
Ensure high Automatic Teller Machines (ATM) uptime
It is anticipated that customers may decline to visit branches to perform their everyday financial transactions in times like this.
It is therefore important for Banks to ensure that Banks who have non- upgraded ATMs are upgraded to accept cash deposits and withdrawals.
The machines should have higher uptime without break downs. While in the crises, I visited a banks ATM to redraw some funds, I went there only to find that the ATM is not working. I had no option than do fall on another bank's ATMs that came with lots of charges.
I was even expecting that amid COVID-19, fees on interbank transactions via ATM could be waived to support clients who have an urgent need for cash. ATMs must be funded sufficiently to ensure that there is enough to meet the increasing demands of their clients in critical times like this
Enhance security on Mobile and online channels
In every disaster, there is an opportunity for some people to take advantage of vulnerable members of the public and institutions.
In a crisis like this, Banks are not immune to this threat. While the world is still trying to grapple with the virus and its effects, hackers may see this as an opportune time to hack into bank systems without robust security.
As customers drive traffic to various banks channels, it is important for banks to enhance security to nip any potential fraud in the bud.
Getting it done online
With the emergency of QR codes, apps, mobile money services and other online banking channels, this is the perfect time for customers to rethink their approach to access various financial service products.
This will also in a way help drive financial inclusion and efforts to promote a cash-lite economy. What is the point in visiting a bank branch when you have all banking services at your fingertips? 
Just like European Central Bank cutting rates for 50 basis point from 0.75% to 0.25% and the Bank of Ghana cutting its Monetary Policy Rate (MPC) by some 150-basis point, this is the time to take a critical look at interest rates.
I believe this is the time for Financial Service Providers to review pricing on all various forms of Channels, loans advanced to ease the burden on transaction services. 
The list is endless, the good thing is that a lot of services provides are beginning to appreciate the impact on the entire business and taking necessary steps to address them.
A stronger economy is a reflection of its financial system. Business must therefore embrace and support the fight against the epidemic for a common good.
Credit: Gloria Gyang-Duah
Disclaimer: The views expressed are personal views and doesn't represent that of the banks or the institution the writer work for.
About the writer
The author is a third year PhD (Financial Management) candidate, a Finance and Telecom enthusiast, managing local and global Investors, Intermediaries, Non-Bank Financial and Financial Institution relationships with an International Bank in Ghana.
He has embarked on several international assignments in Singapore, Dubai, Kenya, Nigeria and Southern African markets. He has passion for youth and community development. Contact:  Carl.odamegyenti@gmail.com, Cell: +233-204-811-911
DISCLAIMER: The Views, Comments, Opinions, Contributions and Statements made by Readers and Contributors on this platform do not necessarily represent the views or policy of Multimedia Group Limited.