Ghanaian boxer, Joseph Commey, has been forced to settle for silver at the Commonwealth Games after being declared medically unfit on the eve of his gold medal fight.
Scheduled to fight with Northern Ireland's Jude Gallagher, Commey had booked his spot in the final following a gutsy win over India's Hussain Uddin and was in contention for a featherweight gold medal.
But around 4:30 am on the morning of the fight, Commey allegedly collapsed and was rushed to the infirmary at the Games Village after complaining of feverishness.
After being examined by Team Ghana doctors, the initial assessment declared he would not recover in time for the fight, which is scheduled for 6 pm later on Sunday, August 7.
Officials followed this up with a second assessment by the Commonwealth Games' own weigh-in authorities, who also agreed that Team Ghana should not risk the life of the boxer.
He has thus settled for the silver medal, and Gallagher awarded the gold.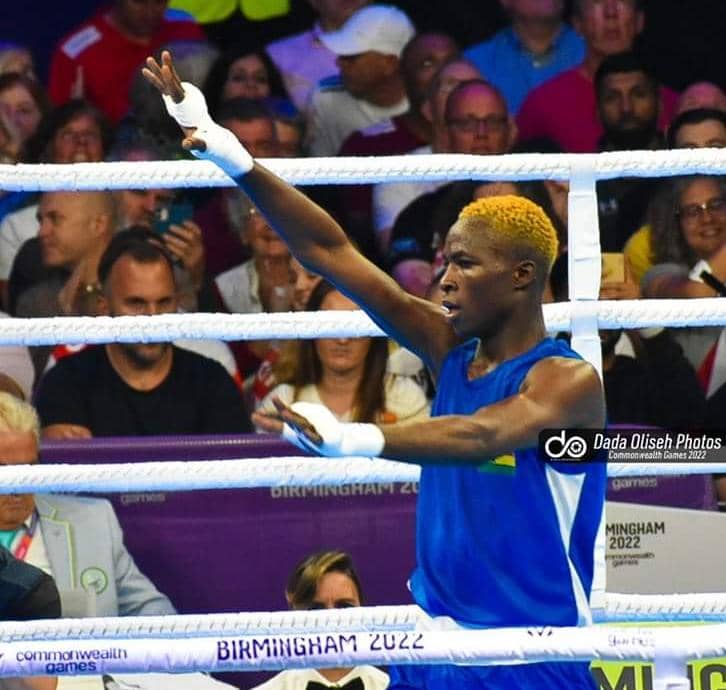 Ghana's only hope of a gold medal now rests on Abraham Mensah, who faces Northern Ireland's Dylan James Eagleson on Sunday afternoon.
It would be recalled that on Saturday night, a similar situation befell Indian boxer Hussam Uddin, who had been advised not to fight Commey in the semifinal by medical experts. This had followed a deep cut the boxer had suffered in the quarterfinal.
Ignoring the advise, Uddin's team allowed him to fight Commey. In the end, the Ghanaian dominated his Indian counterpart 4-1, after which Uddin is said to have been admitted at the infirmary again due to exacerbation of his condition.
The 2022 Commonwealth Games end on Monday, August 8.