The people of Nhyiaeso in the Asante Akim North District are heaving a sigh of relief as, MTN Ghana Foundation prepares to change their plight with the handing over of a 6-unit classroom block and teachers bungalow.
The project follows a JoyNews Agenda report which highlighted the poor and life-threatening conditions in one of the public school in the town.
Reports on deplorable nature of classroom infrastructure in that community caught the attention of MTN Ghana Foundation.
Structures in the Nhyiaeso D/A Basic School became a death trap.
Cracked walls, loose door frames, falling ceiling and foul-smelly animal droppings were the lot of students.
Despite the danger posed by the dilapidated school structures, education authorities were reluctant to close it down.
Children from Nhyiaeso until now were compelled to trek 32 kilometers to and from the nearest town, Ananekrom to attend school.
Some of the girls were sexually assaulted by nomadic herdsmen enroute to school.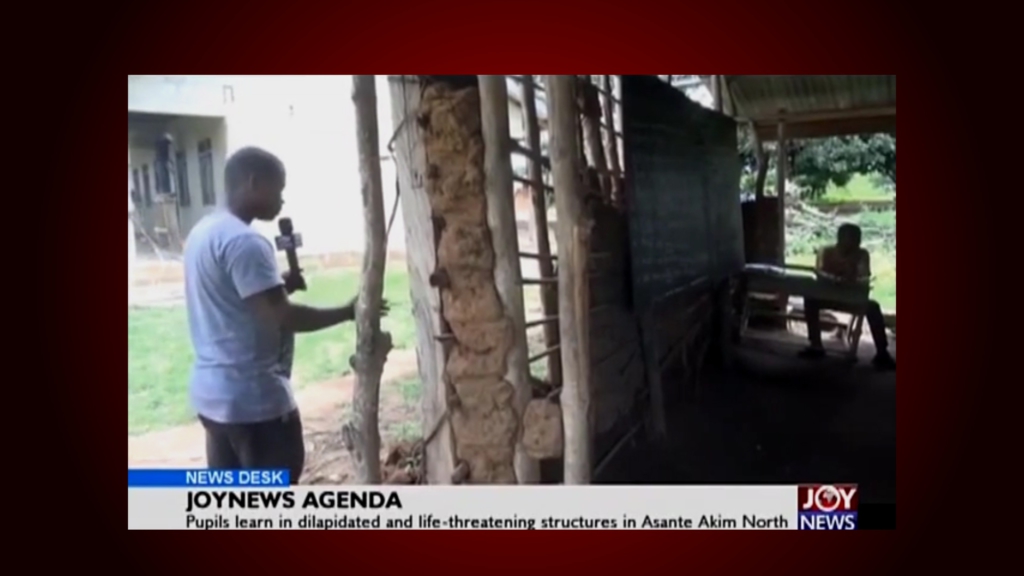 But following a Joynews Agenda report highlighting the plight of the students, MTN Ghana Foundation intervened.
"We are glad to inform you that your request for the construction of a six-unit classroom block and the supply of educational materials for the people of Nhyiaeso in the Asante Akim North District in the Ashanti region has been approved by the MTN Ghana Foundation board," a letter dated  August 14, 2017, addressed by Georgina Asare Fiagbenu, Senior Manager, Sustainability and Social Impact to Mr Ohemeng Tawiah read.
Soon after the announcement, a team from MTN Ghana Foundation visited Nhyiaeso on a familiarization tour.
The delegation was shocked at the level of deprivation.
"It's mixed feelings. I feel excited and as well as surprised at the level of infrastructure provision here. I think it's an eye-opener for me. I first heard it in a report but now you are seeing it for yourself. You see the dilapidated nature of classrooms being used by the students,"  a member of the delegation, Ebenezer Terkpeh recounted on a maiden visit to Nhyiaeso.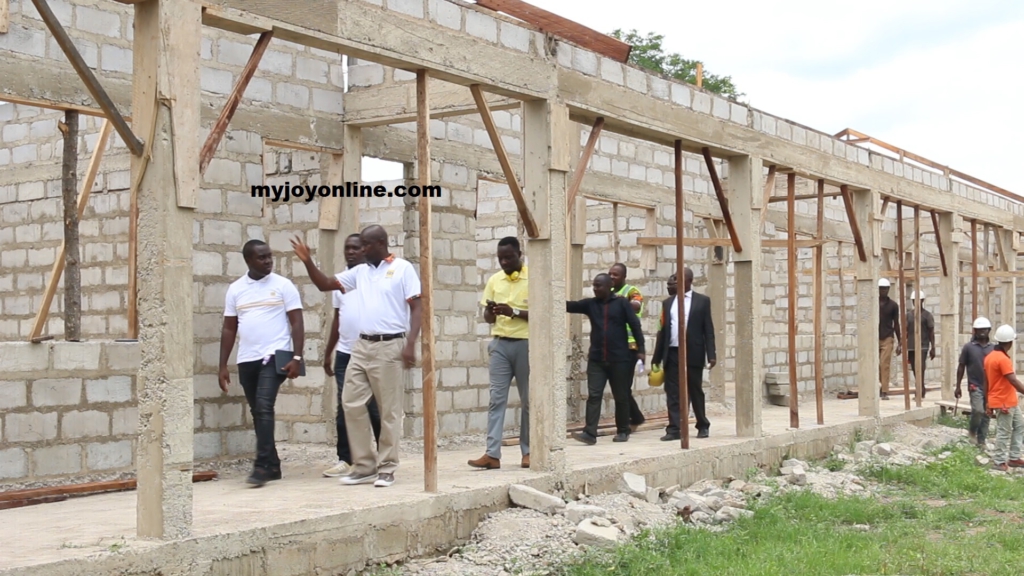 Contractors, Wilfrim Enterprise moved to site and work begun in earnest.
"It comprises 6-unit classroom block, staff common room; we have library attached to it.
We have headmaster's office and then teachers bungalow and we have furniture too. It is fully furnished.
We've done everything; we've done painting. It is now ready for commissioning," Project Manager, Ben Frimpong has revealed.
Thanks to MTN Ghana Foundation, teachers and students of Nhyiaeso D/A Basic school can now boast of a new full cycle basic education infrastructure.
Francis Oti Boateng is the Chief Executive for Asante Akim North.
"It's one of the most beautiful projects in the district.
A 6-classroom block cost around 280 to 300,000 Ghana cedis for the assembly but when you talk about furnishing and terrazzo, this is not an ordinary classroom block.
This is ultramodern 6-classroom block. It has relieved the assembly about GH500,000."
Mr Oti-Boateng who revealed he was initially not at peace with this reporter because his reportage sought to 'wash dirty linen' of Nhyiaeso in public is now full of praise for the journalist.
"I will always give credit to my brother Ohemeng Tawiah for such a very huge project.
The first time I saw the report on TV, I was even marvelled and said what's happening? Are we not washing our dirty linen in public? I wanted to even call the journalist to admonish him about what he has done but not knowing it was a blessing in disguise," he revealed.
For MTN, the Nhyiaeso project does not only give meaning to its "everywhere you go" slogan but a true definition of the telecom giant's resolve to improve education for the rural poor.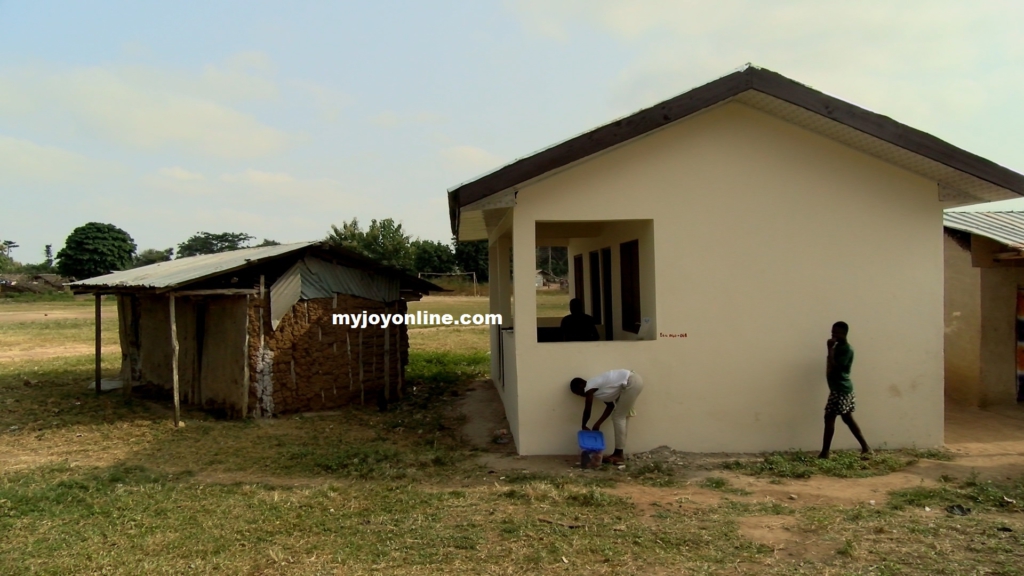 "It is rather fulfilling and gratifying knowing when we first visited the site; what we saw and with the background stories we heard, and to see where we are today where we actually see the completion of what we started, it is something that is quite fulfilling and MTN Ghana Foundation is very excited," says Corporate Services Executive at MTN Ghana, Sam Koranteng.
"The expectation is that, it would increase school attendance in the area.
It would drastically reduce children dropping out of school because it would create a conducive learning environment for them and then it would boost education in that area because the children are the future of this country and educating them is a responsibility of all of us," he added.