JoyNews journalists, Prince Appiah and Justice Baidoo have been awarded among the Best Migration Reporting Journalists in Ghana for 2022.
Justice was runner-up for his story titled, "Accra's Child Beggars".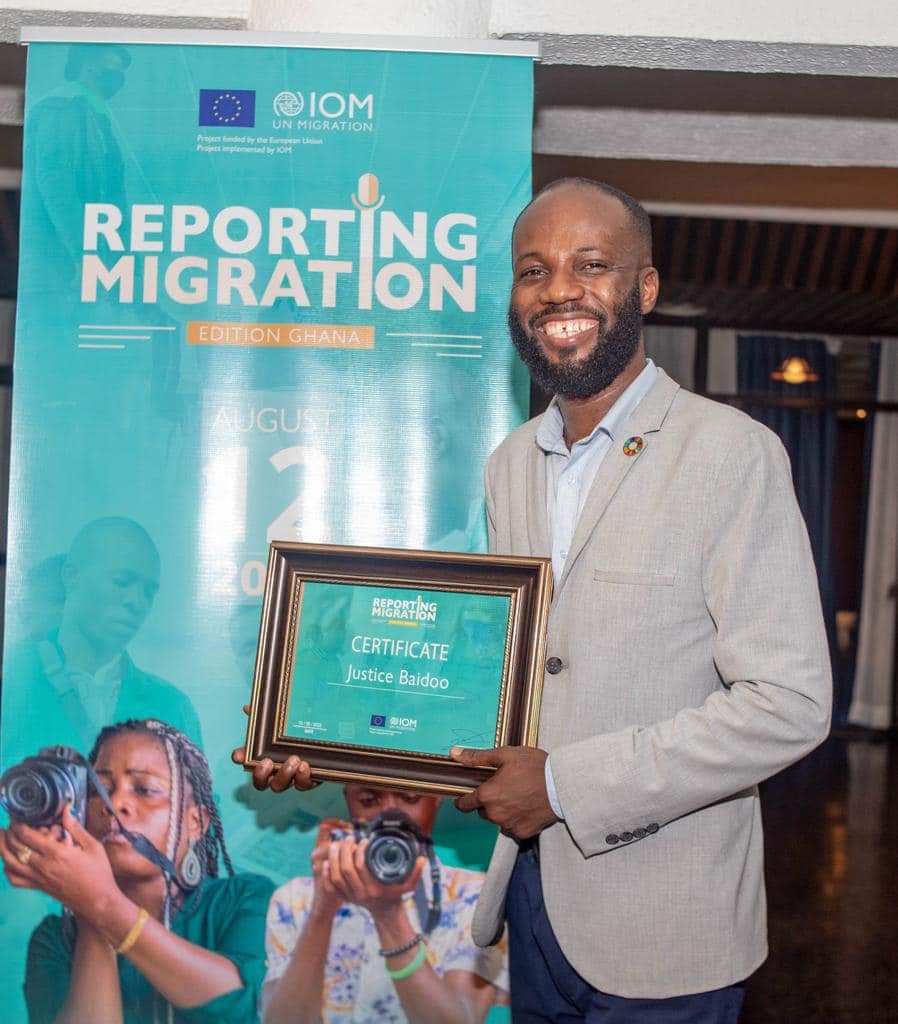 He says, "I hope that the recognition for this story shines a light on the need for Ghana as a country to take the issue of irregular migration seriously than it is doing now. Especially because of the long term impact that it could have for the development of people and the country."
Prince Appiah came third for his report on how the impact of climate change in some communities on the youth of Savelugu district in the northern part of Ghana has compelled them to migrate to the south for greener pastures.
He did the story with Camera Technician, Kofi Asare, who received the award on their behalf.
"I'm super excited to be here to receive this award on behalf of Prince Appiah. My heart is filled with joy because this report is one of the numerous reports that I have worked on from the cameraworks to video editing and it feels great receiving this award," an excited Kofi.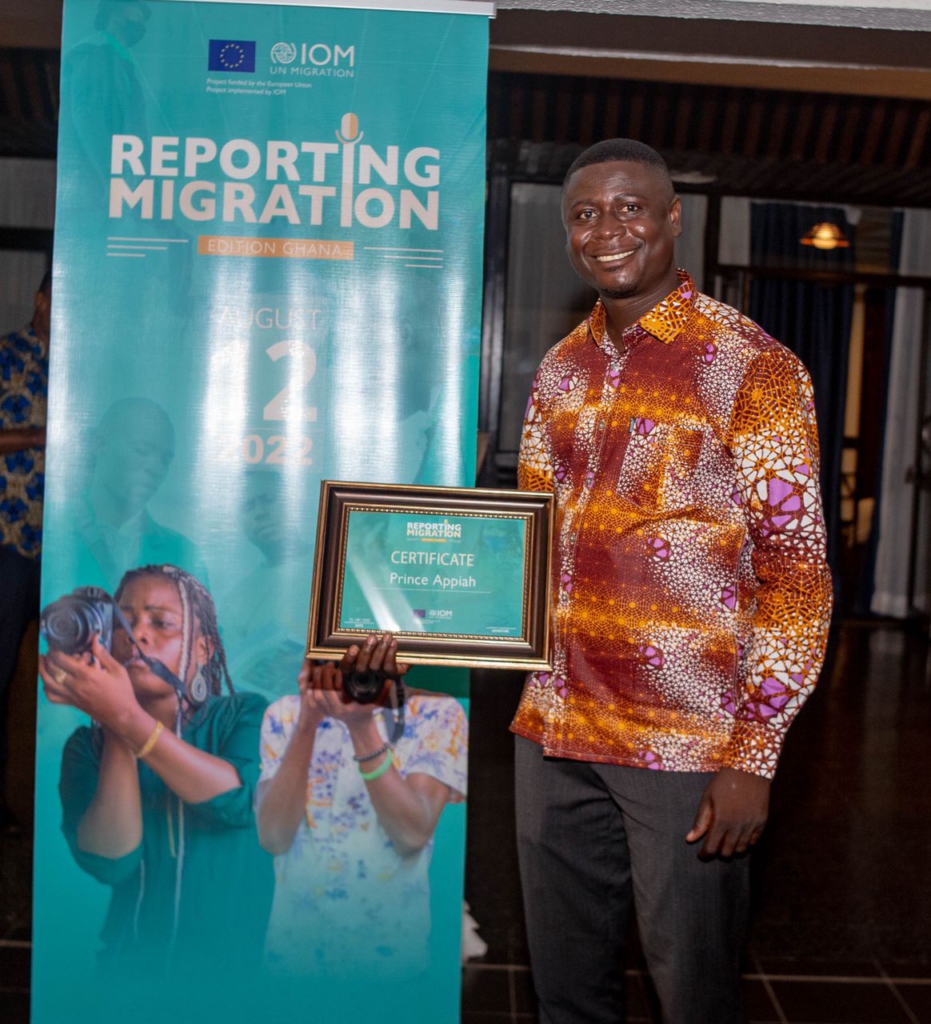 Prince and Justice were recognised together with four others at a special ceremony held at the Lancaster Hotel in Accra.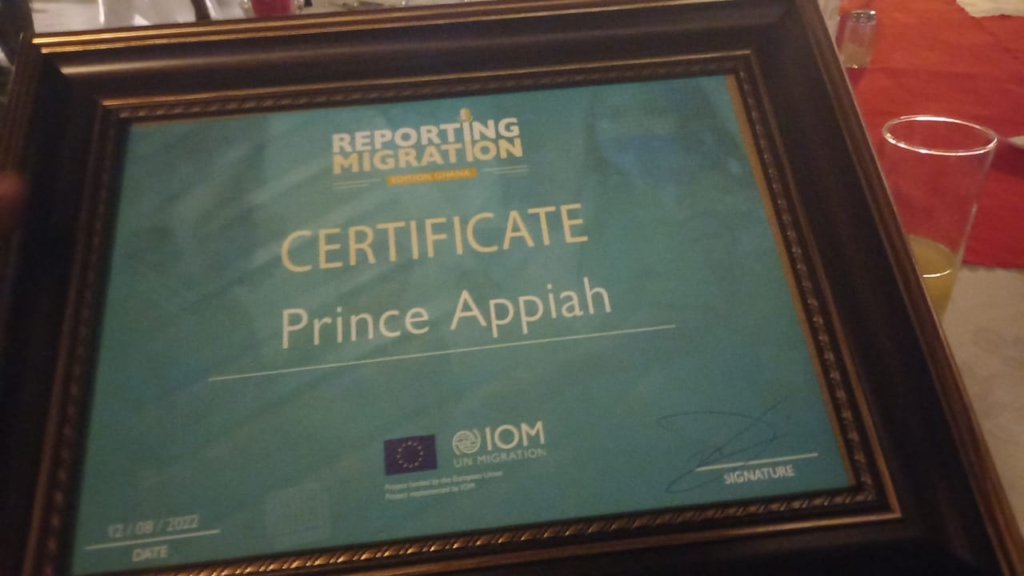 "Today, we have the honor to award journalists who have shared stories of migration, return and reintegration. Today, they have reinforced in the media space, the relevance of migration to our country," said Ms Pooja Bhalla, Project Manager, EUJI, IOM Ghana, in a speech read on behalf of the Chief of Mission IOM Ghana, Ms Abibatou Wane Fall.
"…We hope that they will take this torch forward, reporting accurately and with the sensitivity required for this complex thematic. And of course, encourage citizens to migrate in a safe and orderly manner."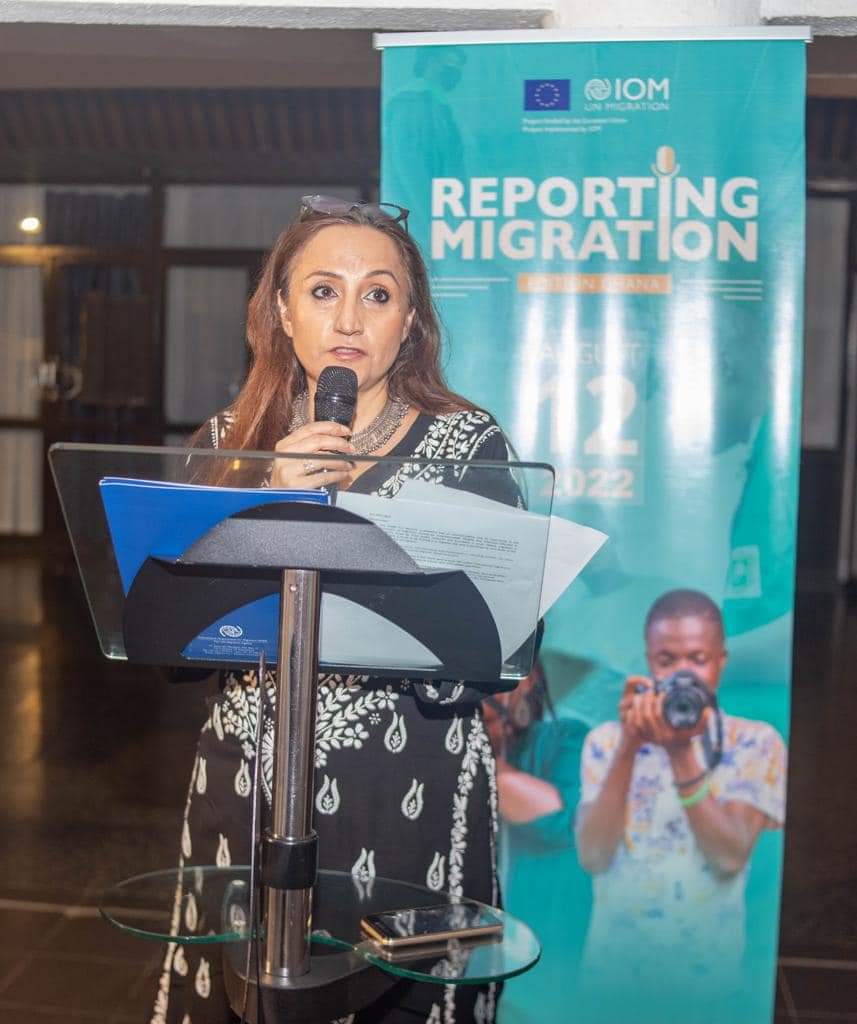 She then called for a strong partnership to champion the cause to address Migration issues.
"We cannot do this work alone! We need strong partners, such as you all, who do important work on the ground, in communities, and directly with and for the migrants."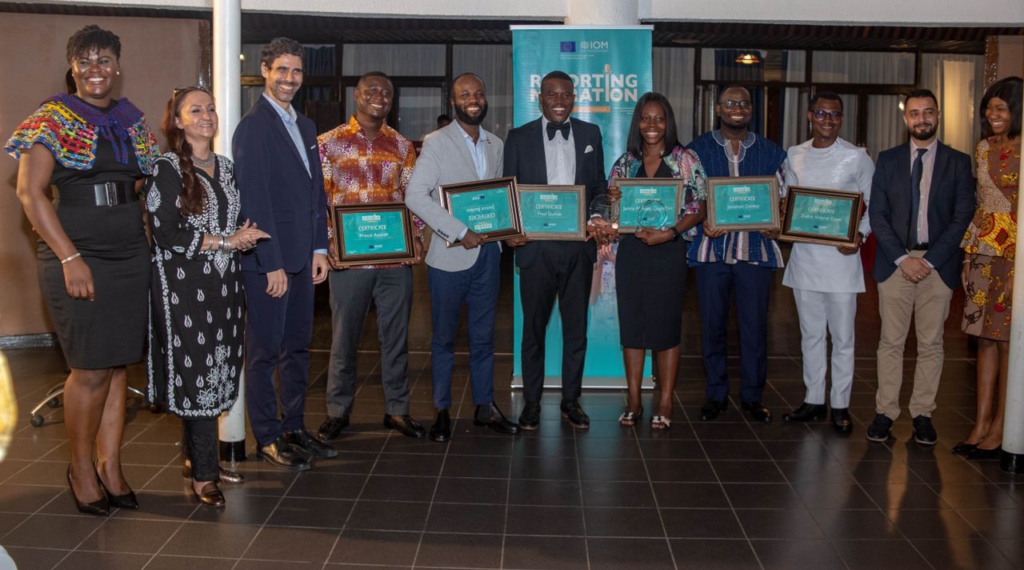 The 2022 Reporting Migration Journalism Competition by the International Organisation for Migration (IOM) is meant to shine light on key Migration issues including but not restricted to migrant protection and reintegration.
In its second year, organisers say the competition builds on 2021's successful Journalism Competition conducted by the Regional Office (West and Central Africa) to shine a spotlight on migration stories.
The project is realised through support from the EU-IOM Joint Initiative for Migrant Protection and Reintegration.