Protector of Sentiments Foundation (POS) facilitating the Justice for All programme in prisons has called for the activation of a contagious disease allowance for prison officers across the country.
The Non Governmental Organsiation (NGO) also wants prison officers to be considered as frontliners in the fight against Covid-19.
Executive Director, Jonathan Osei Owusu, spoke to JoyNews when the foundation organised a short seminar for inmates and prison officers on safety protocols for Covid-19 at the Kumasi Central Prisons.
He observed the pandemic could have grave impact on prisons and security in case of possible outbreak of the virus across various prisons in Ghana.
"When we talk about prison officers and their plight, we need to give critical attention to them because it's just like that of the prisoner, in fact they risking their lives so much and we are calling on government to give them incentives and particularly activate a contagious disease allowance for prison officer because their work is so risky, because whatever happens to the inmates happens to the officers and sometimes they take it home to their families."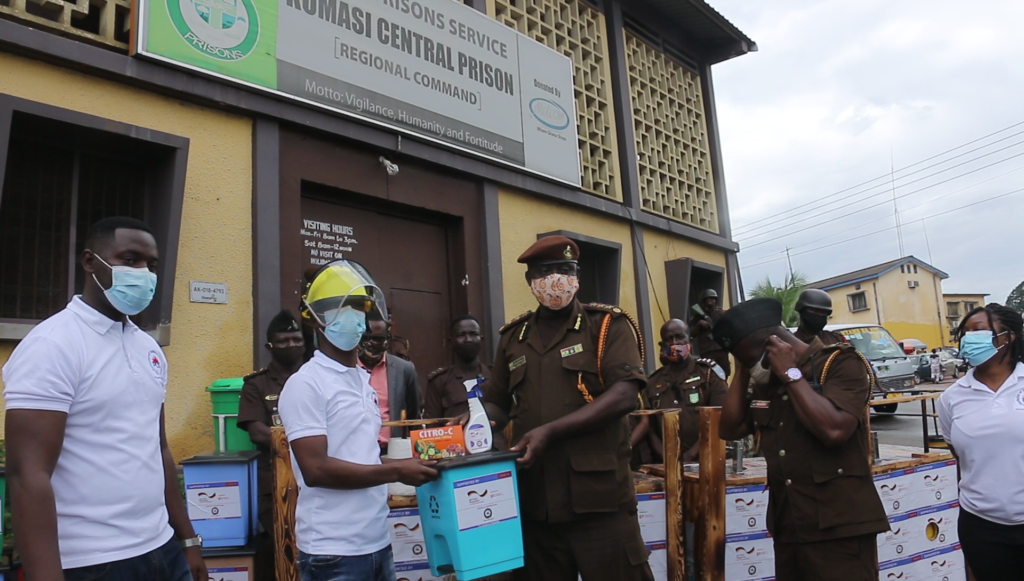 Mr Osei Owusu indicated that the strict adherence to safety protocols and professionalism of prison officers, has drastically reduced the risk that congestion and poor ventilation in prisons posed to the spread of Covid-19.
"This is why we want them to be recognised as front liners in the fight against Covid-19 because the one case that was recorded at Ankaful prisons in the central region, the officer on duty got it, the one who led the inmate to the gate was infected, so their work is as risky as all other front liners in this fight."
The POS foundation appealed to parliament to speed up processes in passing the Community Service bill that will ensure alternate ways of incarceration to decongest prisons across the country.
"We are calling on the speedy passage of the alternative sentencing regime which is the community service bill which is currently at the ministry level so that we may also have alternatives to incarceration as directed by the World Health Organization (WHO) and United Nations (UN) protocol on Covid-19.
"We know that it is at the advanced stage and that we are calling on the Ministry to speed up the processes together with all stakeholders to get the community service bill passed into law to decongest our prisons."
The NGO presented some assorted sanitary materials to the inmates and officers to aid their fight against the virus.
Public Relations Officer for the Kumasi Central Prisons, DSP Richard Bukari expressed gratitude and assured to stick to the safety precautions to ensure zero tolerance to Covid-19.