Lesotho's new Prime Minister Thomas Thabane has been sworn in, two days after his estranged wife was shot dead.
There were doubts whether the inauguration would take place so soon after her killing.
Prime Minister Thabane's ABC party defeated his bitter rival Pakalitha Mosisili's party in a snap election earlier this month.
It was the third election in three years after a bitter power-struggle.
Mr Thabane's party won 48 of the 80 directly contested seats in the 120-strong parliament but he had to form a coalition government with two other parties in order to reach the 61-seat majority required to form a government.
Security was reportedly tightened around Setsoto Stadium, in the capital Maseru, the venue of his swearing in.
Prime Minister Thabane's wife, Lipolelo, was shot dead on Wednesday night while travelling home with a friend.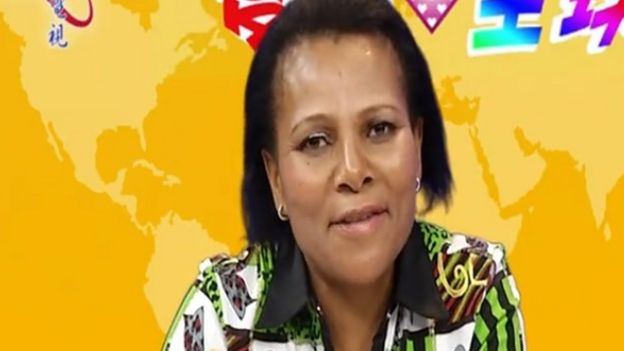 Lipolelo Thabane was going through a prolonged divorce
The police say the motive for her killing is unknown and an investigation is continuing.
The couple had been living separately since 2012 and filed for divorce which hasn't been granted yet.
Mr Thabane still has enemies in the military, says BBC southern Africa correspondent Karen Allen.
Lesotho has experienced several coups since it got independence from Britain in 1966.