A man in the US state of Missouri has been charged with shooting a teenager who rang the wrong doorbell while picking up his younger brothers.
Andrew Lester, 84, has been charged with first-degree assault and armed criminal action, prosecutors said.
Mr Lester, who is white, allegedly shot Ralph Yarl, 16, who is black, once in the head and once in the arm last Thursday night. The boy survived.
A prosecutor said there was a "racial component" to the shooting.
Mr Lester has not been charged with a hate crime, and charging documents do not describe the alleged racial bias.
At a press conference on Monday, Clay County Prosecutor Zachary Thompson said: "My message to the community is that, in Clay County, we enforce the laws and we follow the laws.
"That doesn't matter where you come from, what you look like or how much money you have."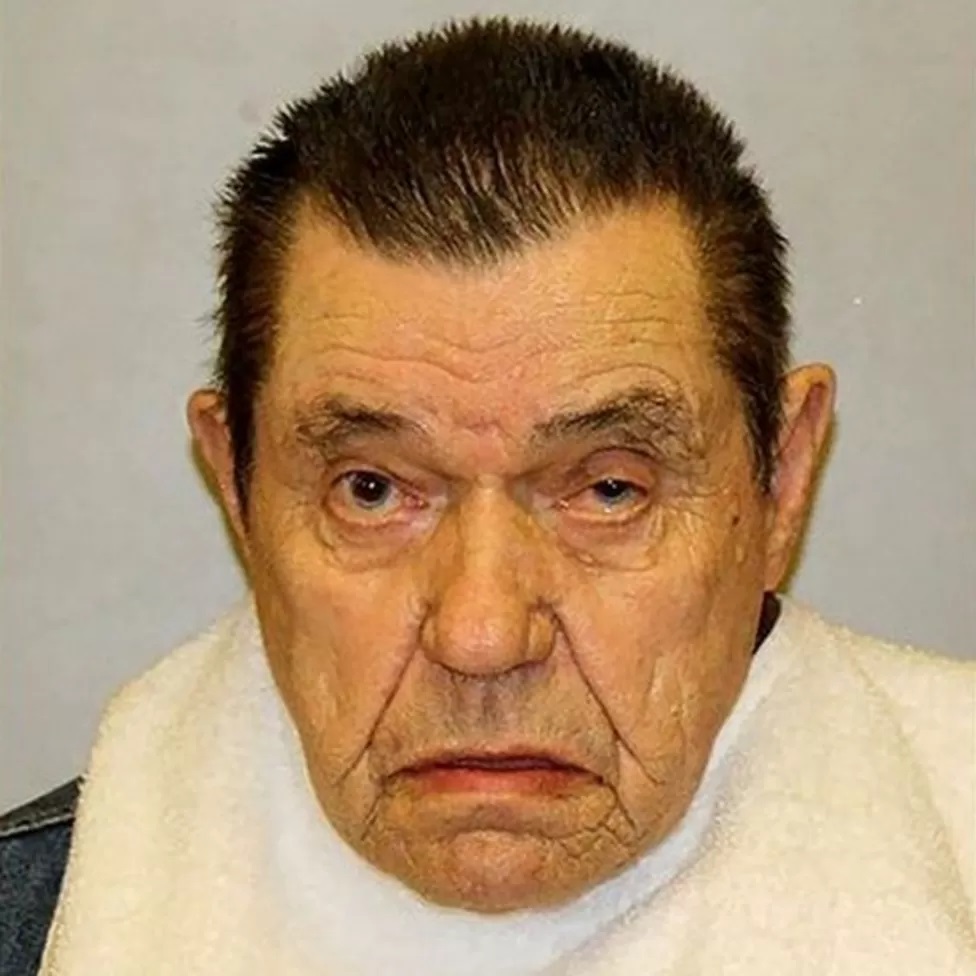 Police initially detained Mr Lester for questioning and let him go, sparking protests throughout the city on Sunday.
On Monday, protesters gathered outside the suspect's home chanting "black lives are under attack" and "stand up, fight back", online video shows. Mr Lester's home has also reportedly been vandalised.
Personal injury lawyer Benjamin Crump, who is representing the Yarl family, said: "You can't just shoot people without having justification when somebody comes knocking on your door - and knocking on your door is not justification."
Ralph's family said the teen had been trying to pick up his younger twin brothers from a friend's house at around 22:00 local time on 13 April when he knocked on Mr Lester's door.
Family members say the boy mistakenly went to 115th Street instead of 115th Terrace and rang the bell twice. After being shot, he went to three nearby homes before someone helped him, they said.
No words were exchanged before the homeowner opened fire with a .32 revolver, prosecutors said.
But another attorney for the family, Lee Merritt, told NBC News: "He heard rustling around going on in the house and then finally the door was open.
"And he was confronted by a man who told him, 'Don't come back around here,' and then he immediately fired his weapon."
According to local reports, Mr Lester told police that he believed someone was breaking into his home and fired two shots through his door. A witness also told the local news station that he heard Ralph "screaming that he had been shot".
On Monday, prosecutors said Missouri citizens have the right to use force if they "reasonably" fear that they are in danger. They declined to elaborate further on the specifics of this case.
Ralph was released from hospital on Sunday and was at home recovering from his injuries, family members said.
The boy's father, Paul Yarl, told the Kansas City Star the charges were "such a relief".
"I'm happy. This is what we've been looking for. It's here."
According to the family's lawyers, President Joe Biden called the Yarls on Monday and spoke with them for 20 minutes.
He told reporters that Mr Biden had offered his prayers and invited them to the White House once the teenager has recovered.
Celebrities including Viola Davis, Justin Timberlake, Halle Berry and Kerry Washington - as well as Kansas City Chiefs star quarterback Patrick Mahomes - condemned the shooting.
A GoFundMe account set up to pay for Ralph's medical recovery has raised over $2.1m (£1.7m) as of Monday.
In a separate incident on Saturday, a 20-year-old woman in New York state was shot after the vehicle she was in mistakenly drove into the wrong driveway.
Friends drove Kaylin Gillis away from the scene and attempted to call for help in a nearby town, but she was was later pronounced dead by paramedics.
DISCLAIMER: The Views, Comments, Opinions, Contributions and Statements made by Readers and Contributors on this platform do not necessarily represent the views or policy of Multimedia Group Limited.