Vice President Dr. Mahamadu Bawumia has stated that if Zipline's drone services were available 20 years ago, his father would not have died.
He recalled seeing his beloved father die in Tamale Hospital due to lack of blood.
Dr. Mahamadu Bawumia, who was speaking at the launch of Zipline Medical Services delivery centre at Nyagbrosoe in the Afadzato South District, lamented that they frantically searched for blood in order to save his father's life but by the time they found some blood, his father had passed.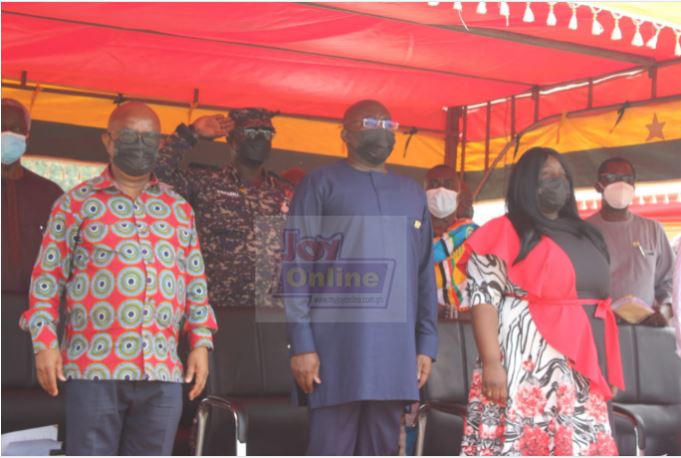 "About 20 years ago, I had to watch my father die in Tamale Hospital because we were looking for blood frantically just to make sure he had blood. We couldn't find that blood. By the morning when we found that blood, he had died," Dr. Bawumia said. 
Dr. Mahamadu Bawumia noted that he was excited when he heard about the Zipline technology on his visits to Silicon Valley and he recognised immediately how it could be very helpful to the people of Ghana in very remote and deprived areas which are very difficult to reach under normal circumstances.
He urged indigenes of the communities to see the initiative as a great help in putting an end to avoidable deaths and providing relief to the people, particularly those in the country's remote areas.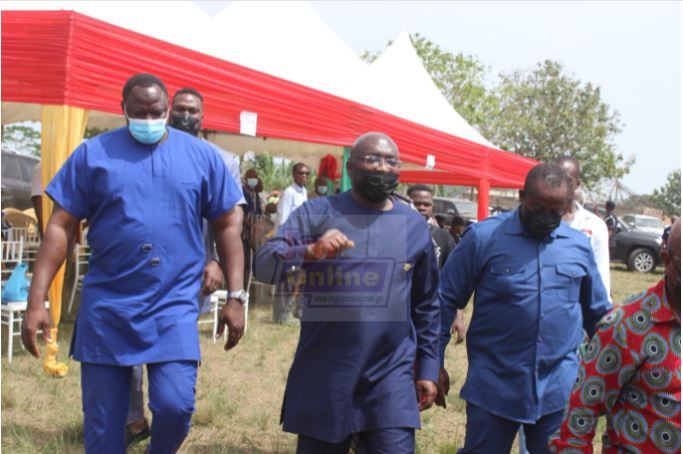 Dr. Bawumia noted that close to a million COVID-19 vaccines have so far been delivered by Zipline to many health facilities across the country, which he believes is one of the reasons why the country has not experienced massive vaccine expiry as has happened in many other countries.
On her part, the General Manager of Zipline, Naa Adorkor Yawson noted that the Zipline technology drone initiative started in 2019, has drastically reduced patients waiting time at health facilities just by the touch of a button.
"Since its inception, drones have delivered 1.7million medical commodities to 2,300 health facilities in 47 districts in 13 regions," Madam Yawson added. 
Naa Adorkor Yawson praised traditional leaders and community members for their unwavering commitment to ensuring the initiative's long-term viability.
The Chief of Nyagbo-Sroe, Ekusi Owusu IX stated that drone deliveries are a great relief to people in various rural communities, particularly the most deprived areas, who now receive their medications without having to travel to urban centers.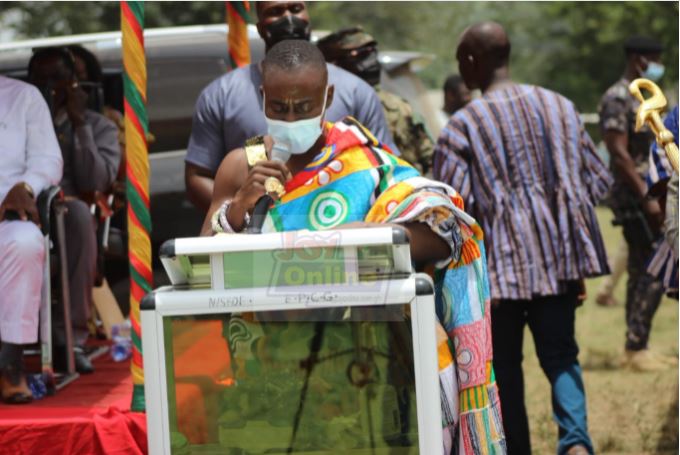 The Director-General of the Ghana Health Service, Dr. Patrick Kumah Aboagye said drone deliveries bridged the gap between rural and remote communities in terms of access to healthcare and that underlined its importance in the overall health delivery system.
Zipline Medical Supply and Logistic Delivery Company has six delivery centres so far in Ghana serving many communities and has so far delivered 1.7 million medical commodities including blood essential medicines across the country. 
People were given a hands-on demonstration of how medical drone services work in the delivery of medical commodities to various communities, with three drones landing with medical supplies right in the center of the programme's venue.
DISCLAIMER: The Views, Comments, Opinions, Contributions and Statements made by Readers and Contributors on this platform do not necessarily represent the views or policy of Multimedia Group Limited.