The 2021 National Best Female Farmer, Helena Awurusa, has appealed to the security agencies and the office of the Attorney General to fast track investigations into the destruction of over 5,000 acres of cashew farms in the Banda District of the Bono region.
About 20 acres of palm and coconut farms were also destroyed in the fire outbreak which occurred somewhere in January this year.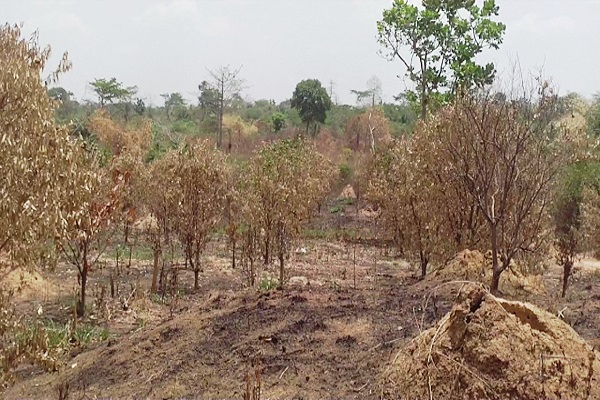 In a telephone interview, Mrs Awurusa said two suspects have been arrested by the police in connection with the burning of the cashew farms and other foodstuffs in 24 communities within the district.
The 2021 National Best Female Farmer said she is aware the police have sent the docket to the office of the Attorney General for advice but she has not heard anything about it yet.
"Justice delayed is justice denied to set as a deterrent to others not to engage in such activities. I want the Attorney General to quicken processes of investigations and prosecution to ensure justice is served," she stated.
She said almost all the affected farmers have used their farms and other properties as collateral for bank loans they accessed, hence the need to get the case resolved quickly.
"Our farmers have been struggling after over 5,000 farmlands got burnt so they need to get compensated for the loss early to avoid being chased by the banks," she added. 
The 2021 National Best female farmer indicated that people are anticipating a severe food shortage due to the extensive destruction of the farms and therefore appealed for aid for the affected farmers.