Imagine doctors getting ready to turn off the life support for a comatose relative and then just when the hand touches the switch, a body jerks up to life.
That was Sandema Senior High Technical School (SHTS) at the ongoing at 2018 National Science and Maths Quiz where they were down, done and almost dusted after four rounds but still managed to win.
Shockwaves swept the N'Block auditorium of the University of Ghana as the losers could not believe they had lost and winners could not believe they had won.
It was a competition where both winner and losers cried for different reasons but cried all the same. It finished Sandema SHTS: 31pts Berekum Presby SHS: 28pts and Tamale Girls' SHS: 24pts.
Kelvin and Awini, the architects of the most unlikely victory which no one would bet a pesewa after a trailing performance in four rounds.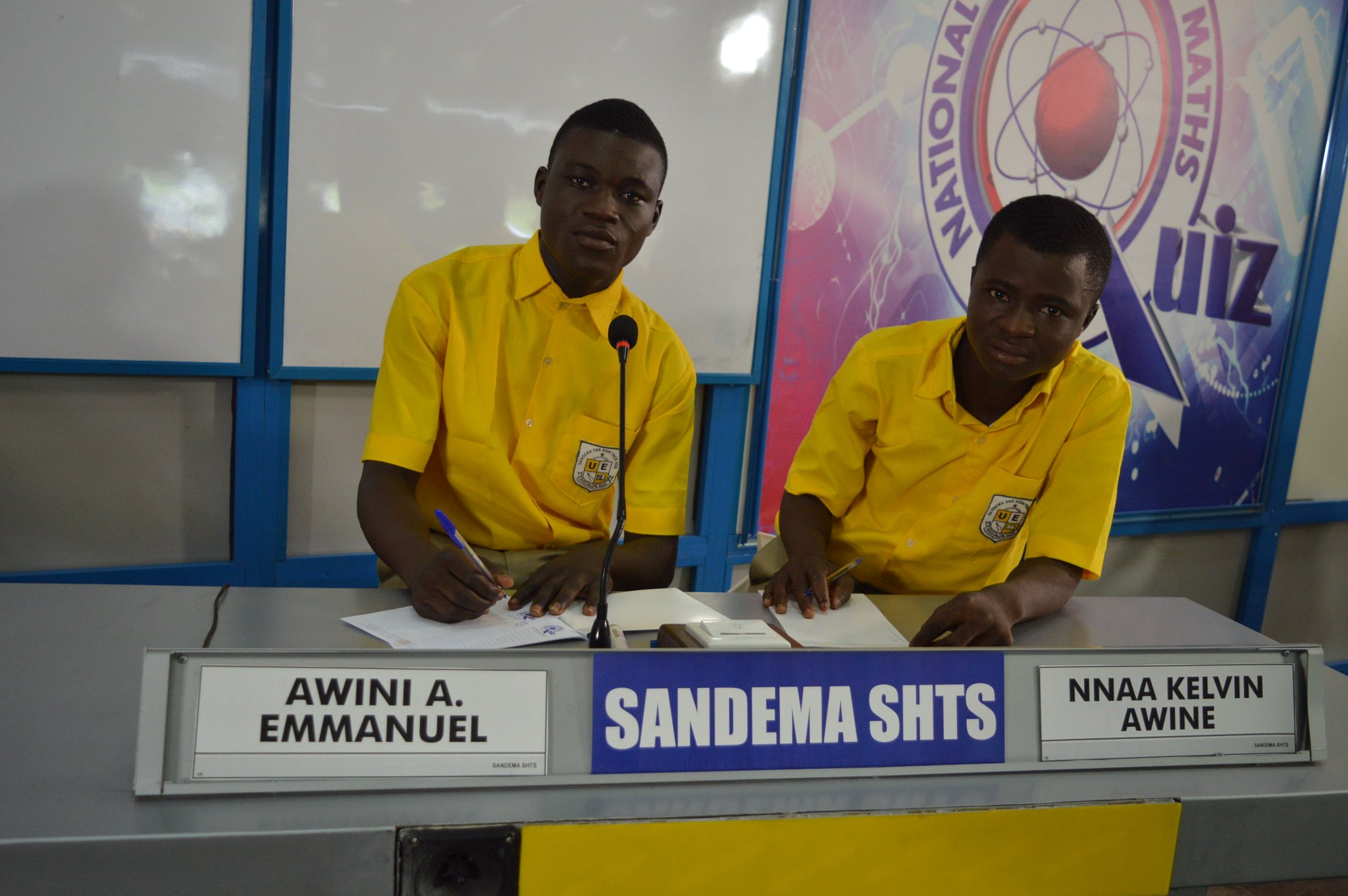 They even answered the first riddle of the final round wrongly to continue a tale of despair.
But the duo got the next two riddles correctly as Berekum Presby and Tamale Girls' suddenly became spectators at a round which was theirs to win.
The two schools failed to pick any riddle as a super Sandema answered correctly, the last riddle to avoid ridicule.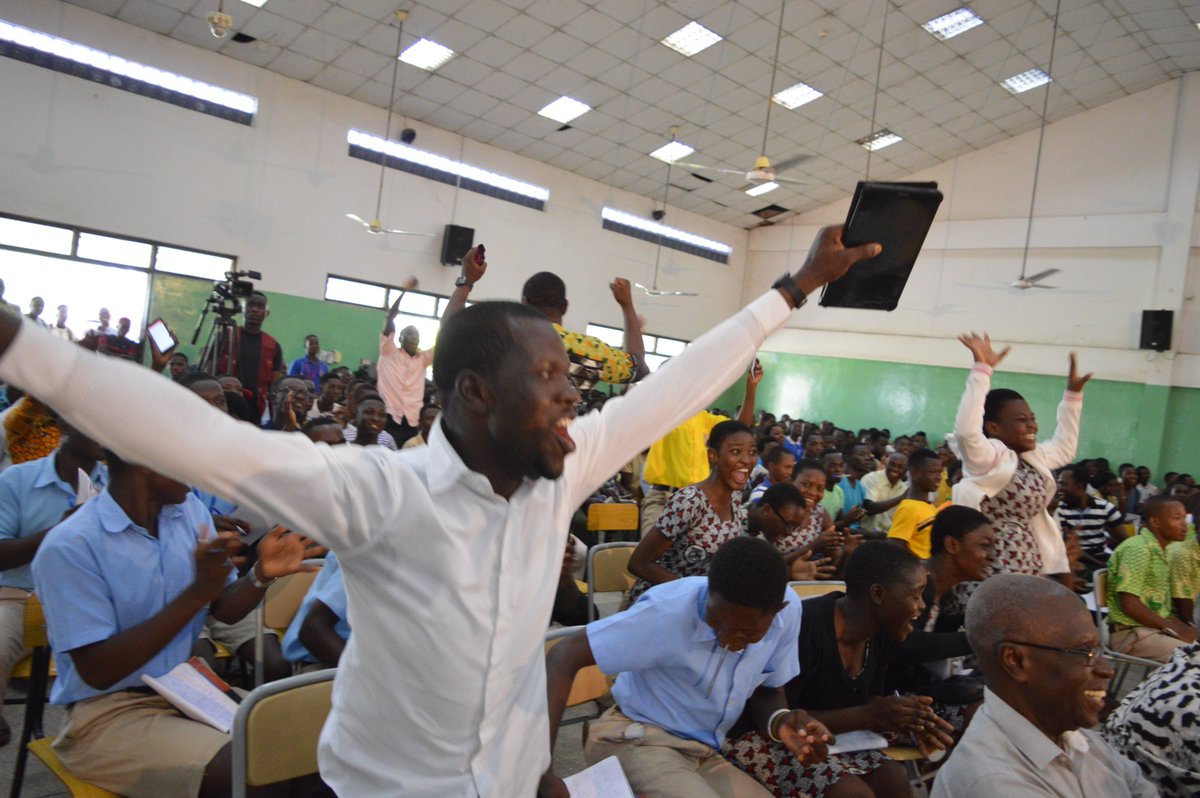 End of Round Four:
Berekum Presby SHS: 25
Tamale Girls' SHS: 24pts
Sandema SHTS: 22pts
End of Round Three:
Tamale Girls' SHS: 15pts
Berekum Presby SHS: 11pts
Sandema SHTS: 09pts
End of Round Two:
Tamale Girls' SHS: 14pts
Berekum Presby SHS: 10pts
Sandema SHTS: 07pts
End of Round One:
Berekum Presby SHS: 13pts
Tamale Girls' SHS: 12pts
Sandema SHTS: 11pts