Wilfred Osei Kwaku, popularly known as Palmer has described as false, claims that his lawyers have received the much-anticipated Court of Arbitration for Sport (CAS) ruling on the case between himself and the Ghana Football Association (GFA).
Techiman Eleven Wonders Chief Executive Albert Commey, who is a member of GFA president Kurt Okraku's camp, boldly claimed that the ruling has been delivered to the respective parties.
However, it was up to Palmer, the appellant to make it known to the public.
"Both Palmer and GFA have received the summary of the verdict but it is up to Palmer who is the complainant to release it to the public," Albert Commey claimed on Angel FM.
"I will not blame the GFA if they decide to hold the verdict because they are not the complainant."
But Palmer has released a statement to squash the claims. Palmer added that he remains hopeful the verdict will be announced in due course.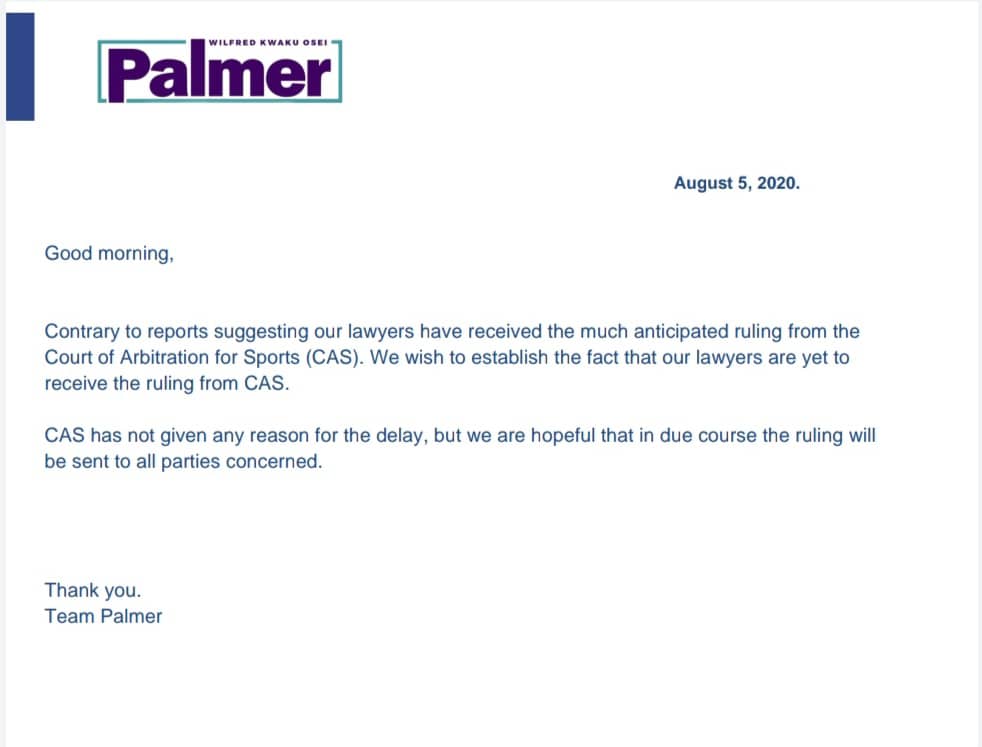 The football community is anxiously waiting for the ruling. CAS had announced it will deliver it on Tuesday, August 4. This is after postponing the initial date of July 17.
—
For more updates on sporting news, follow #JoySports on Twitter (@joysportsgh) and Instagram (@JoySportsGH)