At nine months pregnant, Mathilda Agamu is traumatized by the stigma she is facing after becoming the first patient to test positive for the coronavirus at Bolgatanga in the Upper East Region.
After being declared recovered from the disease, however, she is unable to open her shop in the market because other traders there stigmatize and openly abuse her any time she shows up.
Mathilda boldly declined when JoyNews asked if she wanted her identity hidden for the purpose of this story.
"I have nothing to hide and my identity is already public knowledge" she said.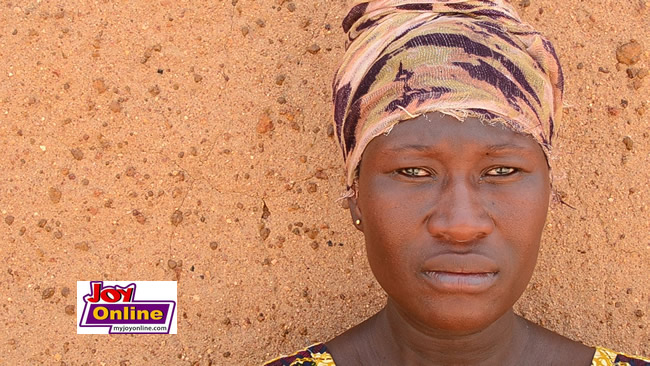 Narrating her ordeal, the 34-year old mother who is expecting her third child soon, said even her eight-year-old daughter was pelted with stones by other children who accused her of trying to spread the coronavirus in their community.
Background
A little over a month ago, a pregnant Mathilda took ill and was admitted at the Maternity Ward of the Bolgatanga Hospital.
She had a sore throat and was showing other symptoms of the coronavirus.
She later tested positive for the virus, becoming the first Covid-19 patient in the Upper East Region.
Mathilda said her identity and the results of her coronavirus test somehow made it into the public domain.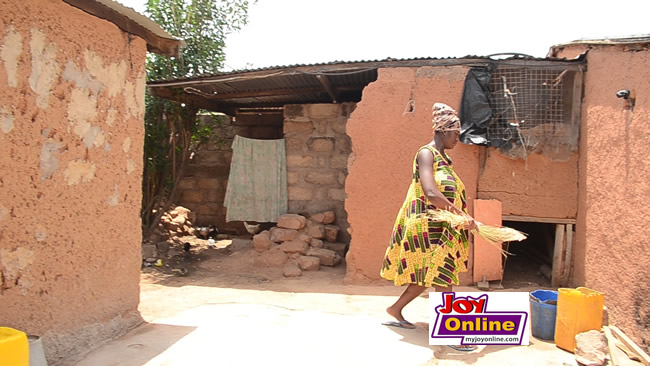 "Immediately my (test) results came out, I don't know what happened; someone quickly posted (a photo of) my husband and I on Facebook and said that we had run away and that we had the virus", a distraught Mathilda said, adding; "the news quickly spread across the entire Upper East".
Stigma
That was how people within and outside the community began to stigmatize Mathilda and the rest of her family.
First, while Mathilda was still in isolation at the treatment center, her eight-year-old daughter was put through a rather painful ordeal.
Fighting back tears, Mathilda narrated how her daughter had been sent on an errand and was pelted with stones by other children in their community.
"As soon as she left the house, they (the children) started stoning her. And even their mothers were sitting under trees and watching the children throw stones at my daughter", Mathilda said, as she tried to prevent herself from bursting into tears.
"They said my daughter was suffering from Covid-19. She was crying but they continued throwing stones at her and she had to run for her life, back into the house", Mathilda narrated further.
When Mathilda recovered from the virus and was discharged from the hospital, she was also met with stigmatization.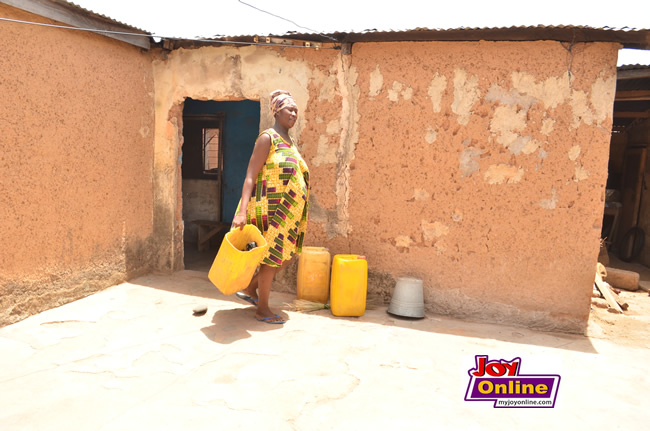 "I sit in the market to sell. So when they (the other traders) heard I had been discharged, they (delegated someone who) called and told me not to come and sit with them. Otherwise, they will not get any customers because of my sickness", Mathilda said.
She added that she then decided to let her younger sister go to the market and operate her shop but even then, they forced her to lock up the shop and leave.
"People would just go there and ask why she was sitting in a shop belonging to a woman who had Covid-19? Then they will say to her; 'go home or you will be infected'. Comments like that got my sister angry so she had to lock up and go home", Mathilda explained.
Financial Hardship
Mathilda and her husband are both traders.
He also tested positive for the coronavirus and is currently in isolation at the treatment centre at the Bolgatanga hospital.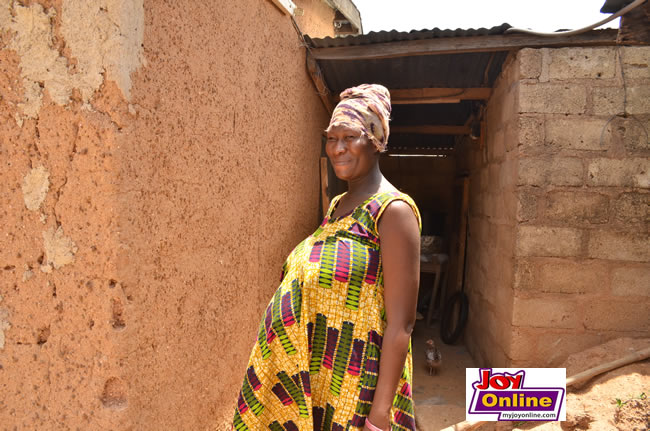 This has resulted in some financial difficulties for Mathilda's family because with all that has gone on in the past month, they have not been able to engage in their trading activities.
"I am now 38 weeks pregnant so any moment from now, I will put to bed. And we have not been able to prepare to welcome this baby because my shop is locked up and my husband is in isolation", Mathilda said with tears gathering in the corners of her eyes.
"I am appealing to everyone to come to my aid. It is not just for me but for my baby too. And the baby is innocent", she appealed.
Mathilda has now tested negative for the coronavirus, declared recovered by the Ghana Health Service and discharged but her story leaves some questions begging for answers.
For instance, how seriously are healthcare personnel treating the issue of patient confidentially in the wake of this coronavirus pandemic?
And, with all the education going on about the coronavirus, how much of the education is addressing the issue of stigmatization?