Residents of Dalun in the Kumbungu District of the Northern Region have embarked on a demonstration over the deteriorating state of their roads.
Clad in red and black bands, the protestors have threatened to block the road leading to the Water Treatment Plant in the community and lock up the facility should government fail to do the needful.
They gave government a two-week ultimatum to allow the contractor to return to the site.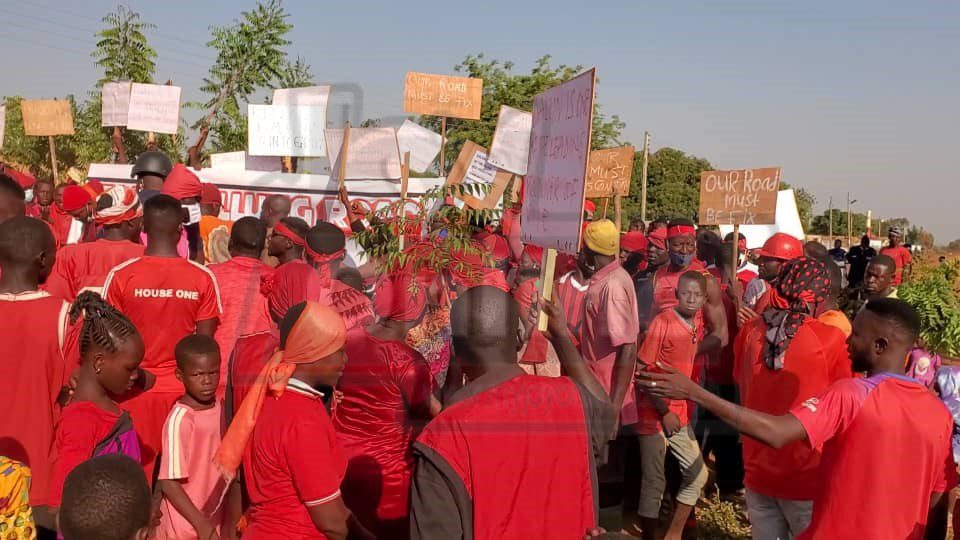 According to them, they cultivate large portions of vegetables and mangoes in the region but these products are left to rot on their farms due to the poor state of the road.
The 10-kilometer road has stalled for the past seven years after it was awarded on contract in 2016.
The Chairman of the Dalun Youth Association, Mahama Safinu told JoyNews that commercial activities in the area contribute about 60 percent of the internally generated funds of the assembly.
Thus, do not understand why the contractor would abandon work on the road for the past 7 years whiles the assembly looked on.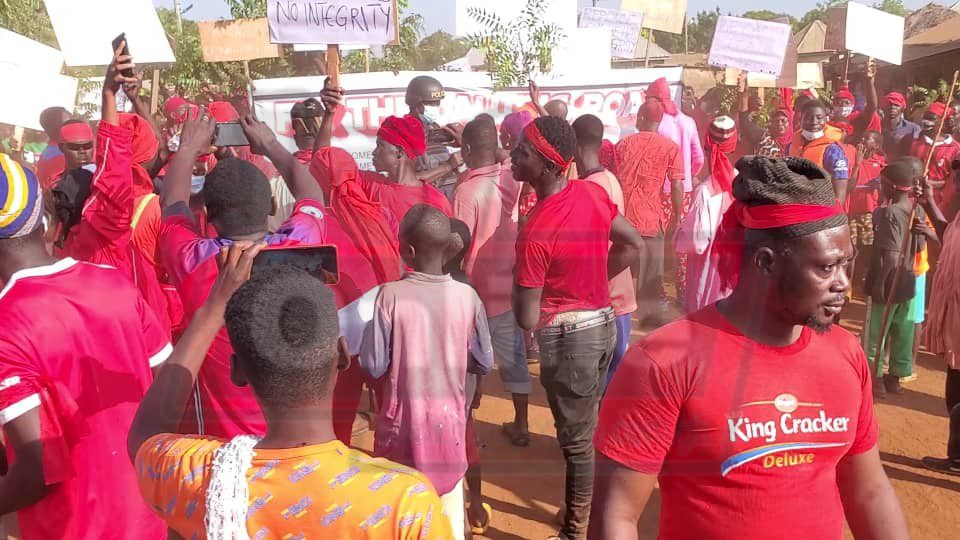 He called on the government to pay the contractor to enable him to return to the site.
Another resident, Abdul Karim Abdul Somed said the nature of the road has contributed to several accidents in the area and in some cases deaths.
He presented a young boy he said is his brother who was knockdown by a tipper truck that attempted to dodge a pothole leading to his leg being amputated.
"If we are demonstrating is not just that we want to demonstrate but if am going to count you the number of lives this road has taken away, in fact, is too much," he said.
Mr Abdul Somed added that the young man is reluctant to go to school because of the mockery from his classmates.
"Sometimes he feels sad going to school because his colleagues mock him," he added.
Some of the women said they have had several miscarriages because of the bumpy nature they have to travel to and from the area.
A representative of the District Assembly Mohamed Kamal Baba who received the petition on behalf of the assembly said they were worried about the road and efforts were being put in place to get the contractor back on site.