Over a hundred former casual workers of the Tamale Central Hospital in the Northern Region, are demanding the removal of the Medical Superintendent and the Administrator from the hospital.
The group is accusing the two of collapsing the institution as well as facilitating their removal three days ago.
Speaking to JoyNews at the Tamale Central hospital where they presented a petition, leader of the group, Fuseini Mohammed Mutala, said services at the hospital have deteriorated immensely.
According to him, this led to a meeting by the group which resulted in the termination of their contracts.
"Since this management took over we've not seen any kind of improvement in the hospital with infrastructure or the welfare of the staff.
"Currently the hospital is in crisis. If you look at the wards, there are no clients in the wards, why? It is because management is not taking the appropriate decision to allow the clients to come in.
"There are no medical supplies at the hospital and nurses have refused to work because they have not provided them with PPEs [Personal Protective Equipment]," Mr Mutala alleged.
He appealed to the government to replace the current management with a team capable of revamping activities, adding that the group will be forced to take matters into their own hands if government refuses to intervene.
"We are concerned people who want to see the hospital grow because the hospital is serving the entire northern sector as a regional hospital. We need to see the hospital restored to its past glory.
"Government should listen to our plea and sack this management and bring in a team that can restore the hospital, if not we will have no choice but to chase them out of their office," he concluded.
But Hospital Superintendent, Dr. Mahama Nbenwaya has denied all the allegations made by the petitioners.
He said the facility had to downsize to save the hospital.
"We used to get OPD attendance above 300 but now we hardly get up to 20 people. The revenue for this hospital would have to be used well and that is why we had to let them go," Dr. Nbenwaya said.
He explained that "part of the revenue will be used to pay for water and electricity bills and remember that out of what we have, we will also have to reimburse money used for drugs.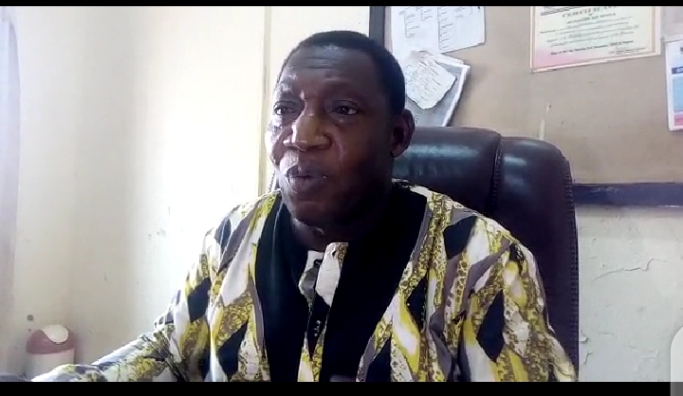 "There are also consumables, water, electricity and even when there is no power we need to buy fuel for the generator. Everything is out of the small money we are having, so how are we going to manage them?"