Upper West Regional Minister, Dr Hafiz Bin Salih has expressed worry over recent reports of some youth in the Upper West Region engaging in homosexuality and lesbianism.
He said the practice is strange and not in line with the custom and religion of the people.
There have been some viral videos of some young men and women in the region engaging in the practice in recent times.
Paraphrasing some verses of the Holy Quran to back his claim, he said the people incurred the wrath of Allah because of men engaging in the lustful unnatural carnal acts.
Dr Bin Salih said these acts are forbidden in Islam and also has serious health effects.
He made the statement at the Eid-ul-Adha celebration at the Naa sidiki Bomi II Park where he joined followers of the orthodox Muslim faith.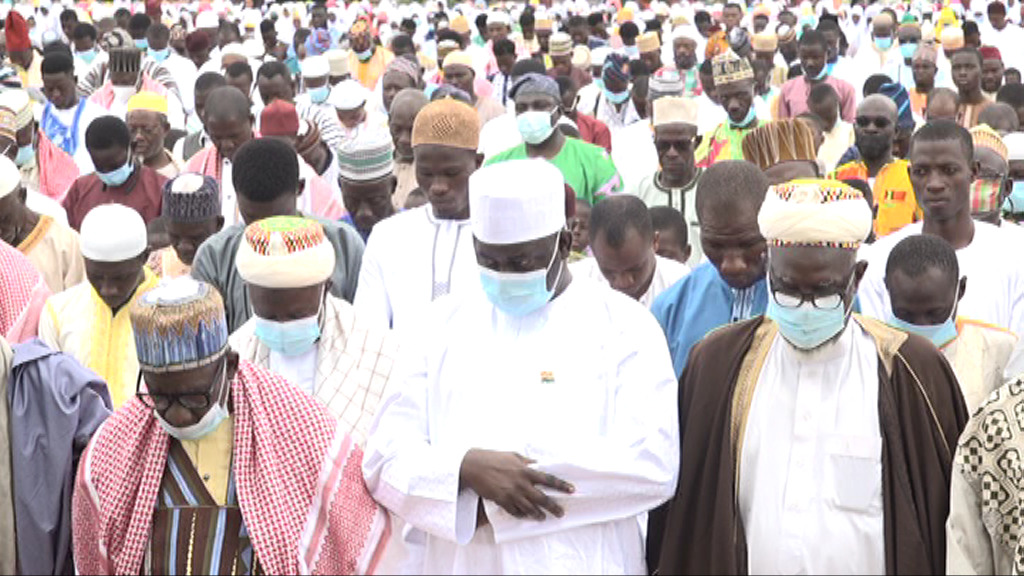 He said the Ghana Aids Commission pegged the number of sexually transmitted diseases among same-sex couples at a higher rate than different-sex ones.
Dr. Bin Salih, therefore, urged the leadership of the Muslim communities in the region to intensify their sensitization on the negative effects of the practice in order for those engaged in such activities to reform.
He also urged the people of the region especially the youth to embrace the planting for food and jobs programme.
The past few weeks, there were reports of a shortage of subsidized government fertilizer for the programme.
He revealed that plans are in afoot to solve the issue of the shortage to release the burden of farmers especially the smallholder farmers.
Eid al-Adha, or the Feast of Sacrifice,' is typically marked by communal prayers, large social gatherings and, for many, slaughtering of livestock and giving meat to the needy.
However, the situation is different today. Previously over 25,000 Muslims would have been at the Naa sidiki Bomi II Park to observe the two Rakat open prayers in a venue that is about the size of three football fields but the novel coronavirus has trimmed down the numbers.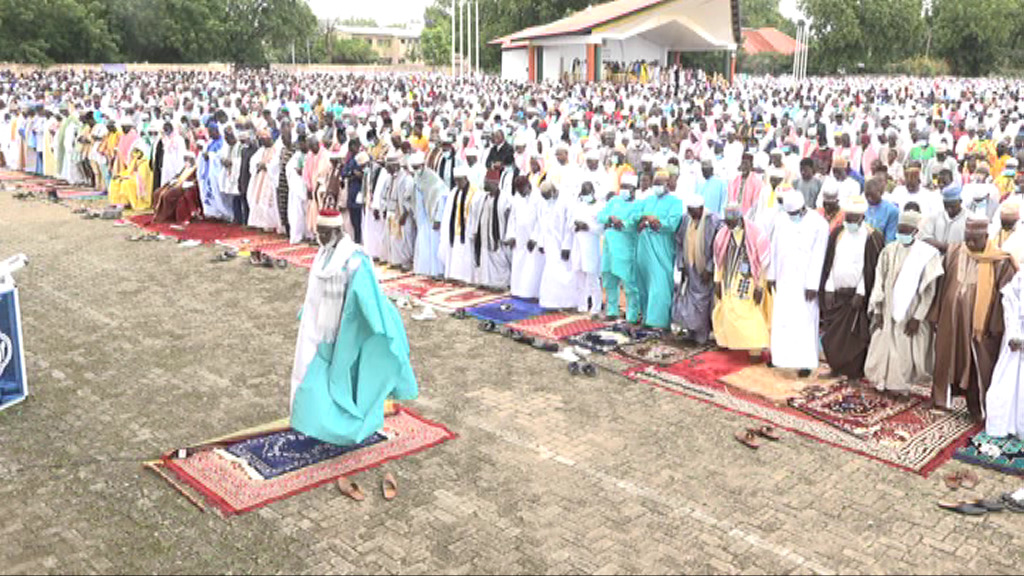 The Upper West Region recorded 500 cases. 19 deaths, 16 of the deaths were recorded this year.
Dr Bin Salih urged the people to continue to adhere strictly to the Covid-19 protocols.
Also present at the Naa sidiki Bomi Park for the Eid celebration was the overlord of the Waala traditional area, Naa Fuseini Seidu Pelpuo IV, Upper West regional chief Imam, Alhaji Osman Kanihi, the Yeri-Naa, Alhaji Mumuni Sungumo. The prayer was led by the Jamii Imam, Alhaji Ahmed Yahaya Nanjo.
A similar event also took place at the Dzudziedayiri Central Mosque where followers of the Ahmadiyya Muslim movement. The prayer was led by Maulvi Muzaffar Masrour Chaudry Ahmed. He urged the congregants to cultivate the habit of sacrifice as the prophet Abraham did in his time for Allah.