The year 2020 has been a long one for everyone across the globe.
On January 7, MzVee made a come back into the limelight after going on a break for over a year.
Her revelation that she suffered from depression while at the height of her career became a big topic of discussion.
Although people were happy she was back, the happiness was short lived when the entertainment industry lost a singer.
Kofi B died
Celebrated Highlife artiste Kofi B passed away on Sunday, February 2, at a hospital in Cape Coast.
The 'Mmobrowa' singer according to colleague musician Kofi Nti, started complaining of chest pains and unusual heartbeat as he prepared to perform on Sunday evening.
He was buried later in the year.
Kency2020
The wedding of Kennedy Osei Kwame, son of business mogul Osei Kwame Despite, has the stamp of Ghanaians as the wedding of the year.
In February, social media could not contain the lavishness and sheer wealth that was displayed during Kennedy and his wife Tracy's engagement ceremony but more was to come.
As the couple completed their marriage celebrations with a white wedding at the Faith Presbyterian Church at Shiashi in Accra, social media was again, in disbelief.
Ghanaians were gobsmucked with the décor, outfits, luxurious cars and many more had people's.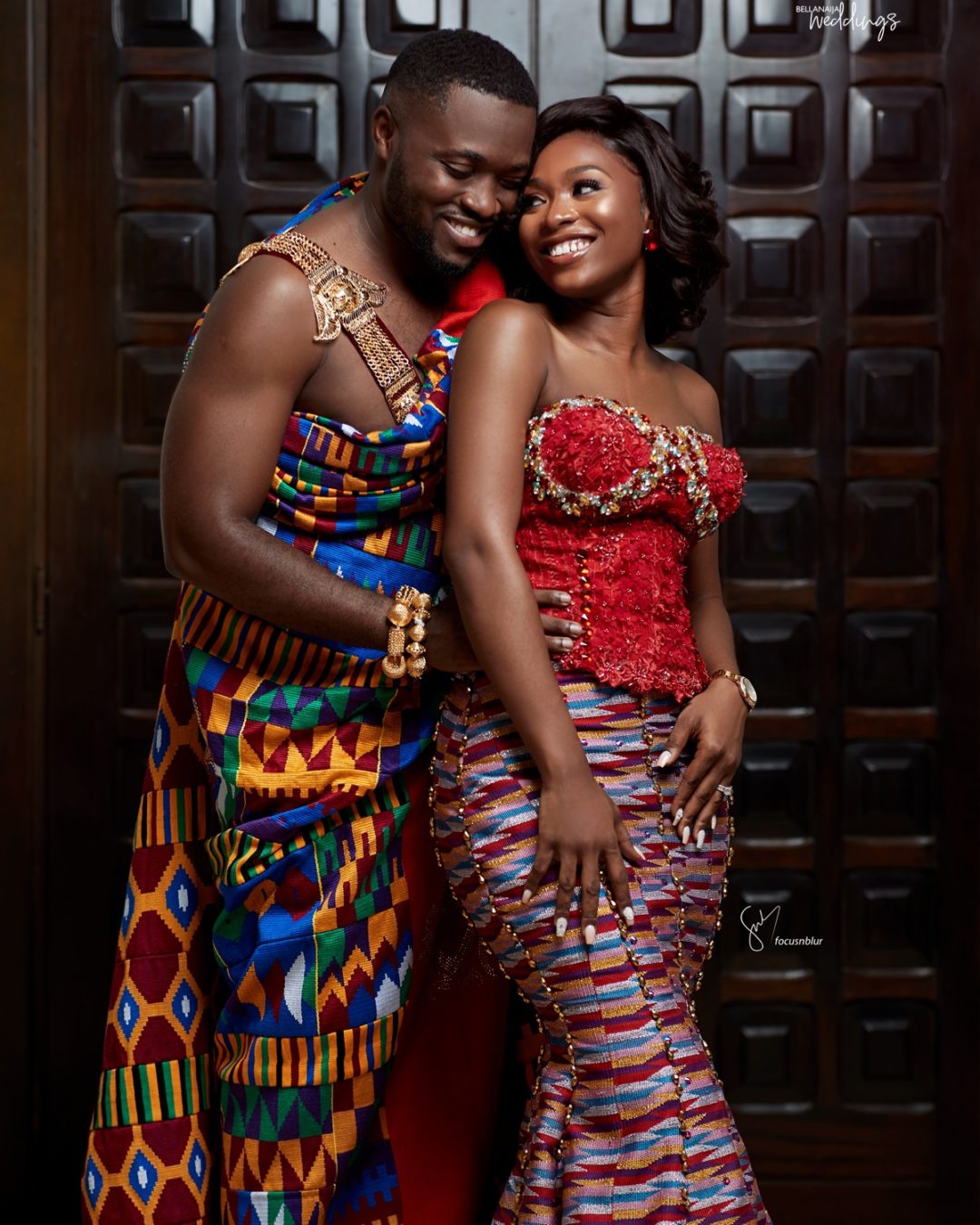 The traditional wedding was tagged "the celebration of Ghanaian culture" by popular magazine BellaNaijaWeddings.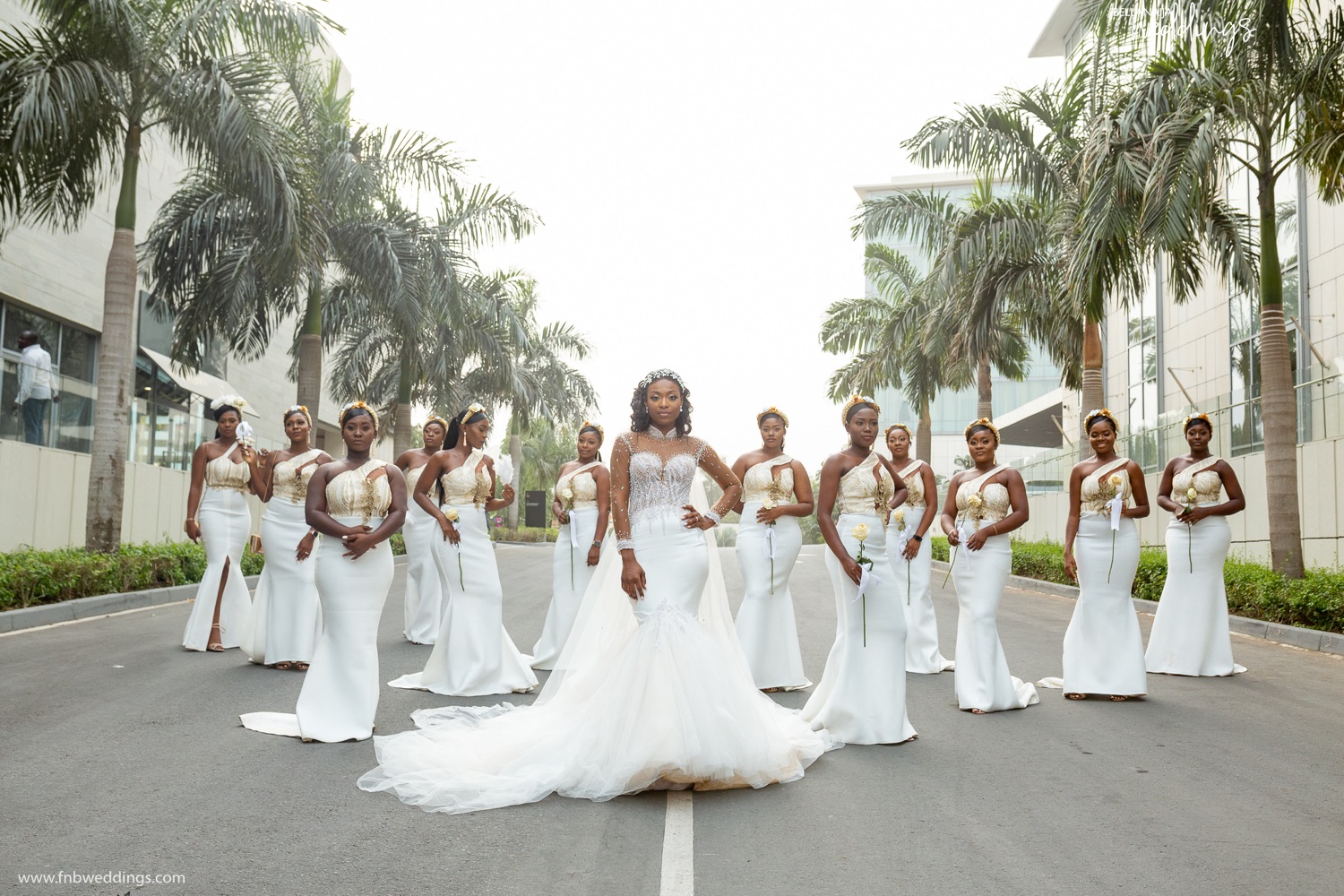 Nana Ama McBrown's kiss of birth
Still in February, Nana Ama McBrown made headlines when people saw her kiss her daughter at her first birthday party.
Some school of thought said it was normal while others said she went overboard.
The saga went viral, the actress and her daughter became a topic of discussion on Fox News.
FOX 5 NEWS discussing Nana Ama Mcbrown licking her daughter #ameyawtv pic.twitter.com/N2AUyKwT86

— Ameyaw Debrah (@ameyaw112) March 3, 2020
Medikal and Fella Makafui got married
Fella Makafui and Medikal tied the knot in a traditional ceremony on Saturday, March 7.
But, before then they took Ghanaians on a rollercoaster ride with a breakup.
It was rumoured that the rapper had cheated on the actress. Among other things Medikal had asked Ghanaians to help him beg Fella Makafui.
Less than a month after the two got married in a ceremony graced by friends and family.
However, the event was not without a highlight. Fella Makafui fainted while dancing with Medikal at their wedding.
She came out later to say she was playing a prank on her newly wedded husband.
Fella Makafui gave birth in September to her daughter, Island, cementing some people's suspicions that she fainted because she was pregnant and dehydrated.
Bernard Nyarko died
Actor Benard Nyarko died on Saturday, May 2, while undergoing treatment at Ridge Hospital. He was 50 years old.
According to the actor's brother, he had been ill for some weeks prior to his passing.
Dancing pallbearers go viral
Ghana's dancing pallbearers became a worldwide sensation after the coronavirus pandemic hit. Their videos had been edited with Russian Composer Tony Igy's 'Astronomia'.
Because many people were unsure where Covid-19 will take the world the phrase 'By June deɛ' alongside the videos of the pallbearers became a norm leaving people – as grim as it may seem – laughing about death.
"Do you want it solemn or with a bit of display?" These were words many said to people they were about to troll on social media.
Later in the year, one Chinese company produced and marketed figurines of the pallbearers. Some social media users also did challenges mimicking the pallbearers.
Female rap beef
In May, three female rappers in the country decided to battle it out for the ultimate title of "Queen of Rap" and it was bloody.
Eno Barony, who had been in the rap game for a long while, and Freda Rhymz were not happy with Sista Afia when she took a dig at some people in her song.
For two weeks the ladies threw lyrical shots at each other on social media and with new songs. Eno released Rap Goddess, Sista Afia also released You Got Nerves and Freda Rhymz dropped KMT.
The beef, however, moved from lyrical shots to physical when Freda Rhymz and Sista Afia fought each other at the premises of Media General. They have since apologised, fixed their relationship and released a song together.
Late KiDi sacked
Lynx Entertainment signee KiDi had a good year. But one thing that threatened to stomp on his winning streak was an interview gone wrong.
The Enjoyment hitmaker was asked to leave a radio station after he came in late for his interview. Although he apologised, the host claimed that artiste being late had happened one too many times.
Some celebrities were not happy their colleague had not been given the chance to do his interview even though he rendered an apology.
Mr Drew accused of song theft
In May, singer Mr Drew had to delete the music video for his song 'Eat' from his YouTube page after it was flagged for copyright.
He was accused of stealing RnB artiste Rotimi's 'Love Riddim' but his management later claimed it was a cover.
Stonebwoy who had been featured on the song said he had no idea it was not an original. Mr Drew later issued an apology to Rotimi.
Nana Tuffour died
Highlife legend Nana Tuffour passed away in June.
A source close to the 66-year-old said he died at home in the early hours of Monday, June 15, after a short illness.
The man popularly known as 9-9-2-4 had lost a brother with whom he is very close to. The source close to the family suspect grief may have fast-tracked the crooner's demise.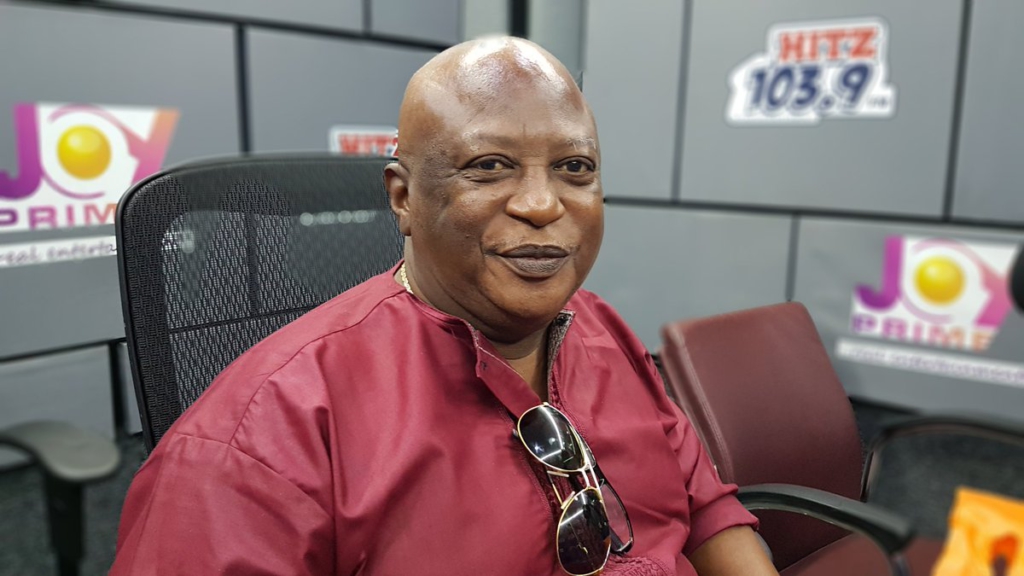 George Floyd's funeral in Ghana
In the wake of the Black Lives Matter movement, some members of the Diaspora Community of Ghana in partnership with the Tourism Ministry and Ghana Tourism Authority (GTA) organised a memorial for African-American, George Floyd in Accra.
They converged at the W.E.B Dubois Centre in Accra to lay a wreath in solidarity and demand for justice for the black man whose killing by police has sparked a lot of protests around the world.
Some Ghanaians were however unhappy about the move stating that same would not have been done for any Ghanaian or African in the U.S.
Akufo-Addo and his government actually budgeted the money spent on George Floyd's Ghana funeral? Me, l leave them to antuah and Nogokpo!😈👹👿💀

You see, the people of US think @realDonaldTrump is the only problem they and the rest of the world are battling with.

— Peter Doe Jnr 🌠💫 (@PeterDoeJnr1) June 5, 2020
Other people were fine with it.
Oh the prez of Ghana did very well when George Floyd died. He sent a very powerful message. Well done Nana Akufo-Addo

— TOMBOLO 🤬 (@MutomboDaPoet) October 20, 2020
Ghana and president-elect Akufo-Addo got a special mention and a standing ovation during George Floyd's funeral service in the US.
Wendy Shay leaves an interview
In June, Wendy Shay walked out of an interview after she was asked if she was in a relationship with her boss and manager Bullet.
She told the host she cannot answer "unprofessional questions" when he kept badgering her with a question she had already made clear was unnecessary.
The 'Emergency' singer stated that Nana Romeo, the host was trying to push her to admit something that was untrue.
The 'Dr UN' Saga
Sarkodie, D Black, Nathaniel Attoh, Vice-Chancellor of the University of Ghana, Professor Ebenezer Oduro Owusu, Chairman Wontumi, among others became topics of discussion when they fell for a fake awards scheme.
In August, one Dr Owusu Fordjour organised the award dubbed 'Global Blueprint Excellence Award' in Accra at the Alisa Hotel.
He claimed the awards was a Kofi Annan foundation's initiative backed by the international body UN. He claimed it celebrated people who had engaged in humanitarian acts.
Dr Un as he is popularly called was later arrested. He was picked up at the premises of Kumasi-based radio station, Hello FM by National Security operatives after an interview.
Sarkodie later addressed the issue in his new song.
Shatta Wale and Exim Bank
In September, Shatta Wale found himself in the news when he was alleged to have taken GH¢2 million to serve as an ambassador for Exim Bank's Made in Ghana project.
MP for Kumbugu Ras Mubarak who made the claims said he did not understand why such colossal money will be handed to one person when the country is still grappling with the effects of Covid-19.
Shatta Wale dismissed the MP's statements adding that the ambassadorial role did not come with money.
Exim Bank also in a press statement said they had not given the artiste such a huge sum of money.
The Head of Corporate Affairs at Exim Bank, Richard Osei Anane, also told JoyNews that the campaign was not rolled out, but put on hold after the coronavirus pandemic hit the country.
Stonebwoy and Sarkodie's relationship hits the rocks
The relationship between Stonebwoy and Sarkodie took a bad turn in 2020.
This was after Stonebwoy allegedly assaulted the rapper's manager Angel Town leaving one of his eye injured – a claim the dancehall artiste has denied repeatedly.
He said in an interview on Hitz FM that he was reported to the police and later released because of inconsistent eyewitness reports and lack of evidence to back the assault claim.
Stonebwoy and Angel Town seemed to have bonded again after the former visited the latter at home to see how he was doing.
The Putuu hitmaker said that he and Sarkodie have not been the same since.
Virtual Concerts
Virtual concerts were the order of the day. 3Music Networks held their 3Music Awards event in May to an empty Fantasy Dome at Trade Fair.
The CEO 3Music Networks, Sadiq Abdulai Abu, said that his outfit did not benefit financially from the show.
According to him, organisers of 3Music Awards did not have one of their primary source of income, sponsorship.
Click here to see some highlights of the show.
In August, Charterhouse also organised the Vodafone Ghana Music Awards 2020. However, they had a limited number of people at the grounds with social distancing in place.
Click here to see some highlights of the show.
Some other artistes including Sarkodie, Shatta Wale, M.anifest, Samini, Adina, among others also organised their shows to entertain fans amid the lockdown.
Kuami Eugene is Artiste of the Year
Lynx Entertainment signee Kuami Eugene was crowned the Artiste of the Year at the 2020 VGMAs.
He beat Sarkodie, Medikal, Kofi Kinaata and gospel singer Diana Hamilton to win the award.
Some fans of Sarkodie and Kofi Kinaata were shocked when the award went in Eugene's favour. They claimed he did not deserve it.
Shatta Wale and Stonebwoy for the first time performed on the same stage
After fighting throughout their career, Stonebwoy and Shatta Wale finally agreed to perform on the same stage, in September.
This came after they had both landed in trouble for causing confusion at the 2019 Vodafone Ghana Music Awards.
Fans on social media were happy to see the two had truly buried the hatchet.
Funny Face and Lil Win
Actor Funny Face picked a bone with his colleagues Lil Win and Kalybos after he accused them of badmouthing him.
The two made headlines when they nearly traded 'blows' on the set of UTV's 'United Showbiz'.
His beef with these colleagues cost him his relationship with his longtime friend Emmanuel Adebayor.
Funny Face and his baby mama
Funny Face may have squashed his beef with Lil Win but picked another one with the mother of his kids. He revealed she was keeping his twins away from him while carrying his other child.
He later released audios and video of the young lady claiming she abused him. Funny Face, weeks later, apologised and promised to wed his baby mama.
Ray Styles
In October Ghanaian artist, Emmanuel Apraku popularly known as Ray Styles passed. His death followed months of battle with liver cancer.
Pictures of the talented artist looking sick and helpless had hit social media in August 2020, drawing attention to his urgent need for surgery.
According to sources, Emmanuel Apraku was in need of £40,000 to cater for both his surgery and treatment.
While a GoFundMe account was set up on Wednesday, August 19 to raise $55,000 to support Emmanuel, a tweet via his handle said the First Lady, Rebecca Akufo-Addo had donated $20,000 to help cover the cost of his treatment.
More donations from fans and social media users poured in beyond the targeted £40,000. However, he died after being in India allegedly for three weeks for treatment.
Mzbel and Tracy Boakye
Mzbel and Tracy Boakye also threw shots at eachother on social media. It was alleged that they were both sleeping iwth one married man they call 'Papa No'.
Many suggestions had dropped as to who it was. However, a recent leaked conversation between Tracy and Mzbel suggested the man was a top politician in Ghana.
Celebrities and Election 2020
Dancehall artiste Samini sparked some controversies when he openly supported the NPP ahead of the general elections.
Ghanaians were divided on whether celebrities had to open up on who they support without suffering some setbacks in their career.
It's Sad that u have joined the naysayers for the token they have given you…The ordinary Ghanaian will continue to go through pain because of self centered people like you🤦🏿‍♂️

— Muniru Kamal (@Amgkamal) November 2, 2020
Kuami Eugene and Sarkodie were tagged NPP supporters when they released the song Happy Day. This was after some fans noticed Sarkodie had praised President elect Akufo-Addo.
"If I talked complained about 'Dumsor' and I also hit on inflation but today if there is electricity and my kids will go to school free, then Nana 'toaso' (Nana continue)," he said.
However, Kuami Eugene was quick to say he didn't endorse any party. In an interview on Hitz FM, he stated that Sarkodie owes him money if he was paid to make the song.
But, Sarkodie explained that Happy Day was not an endorsement song for the NPP.
Some celebrities also became threw light on themselves when they joined Lydia Alhassan's campaign at Ayawaso West Wuogon instead of their colleague John Dumelo who was also vying for the same seat.
Many people had expected the celebs, which included Kalyboss, Prince Davis and others to have supported their colleague actor so he could represent them in parliamnt.
Others also intimated that the actors are free to choose whoever they want to support.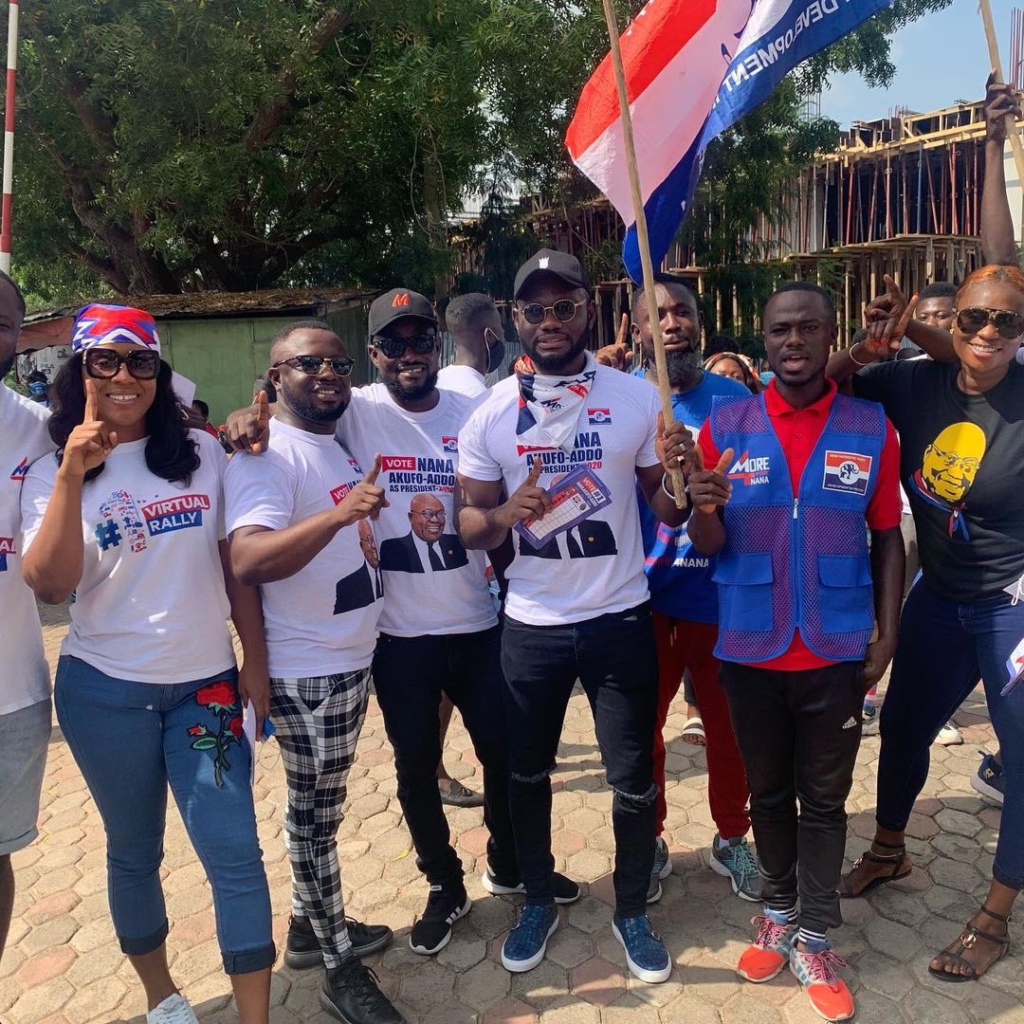 In a subtle protest, other celebrities threw their weight behind John Dumelo's campaign for the Ayawaso seat on the last day of his campaign.
On December 8, it was announced that John Dumelo had lost to his opponent. This was followed by a series of trolls on social media.
DISCLAIMER: The Views, Comments, Opinions, Contributions and Statements made by Readers and Contributors on this platform do not necessarily represent the views or policy of Multimedia Group Limited.