Social media is buzzing with comments on the positions of the various political parties on the ballot sheets.
This comes after the Electoral Commission (EC) conducted balloting for the 12 qualified aspirants contesting for the 2020 presidential election.
President Akufo-Addo on the ticket of the New Patriotic Party picked the number one position followed by former President John Mahama of the opposition NDC.
Leader of the Ghana Union Movement Osofo Kyiri Abosom came next followed by CPP's Ivor Greenstreet.
All the political parties are optimistic these positions will play a significant role in their victory come December 7.
Nonetheless, social media users have also expressed what these positions mean to them and the political parties.
Below are come comments.
Number 1 on the ballot paper de3 , be like Nana Addo go win the thing again oo or ? 😂😂 pic.twitter.com/jlFIscirCD

— Wo wofa Kojo💥 (@kojo_mufasah) October 20, 2020
John Mahama will be number two (2) on the ballot on 7th December, meaning God has ordained him, @JDMahama for a second (2nd) term. President Akufo Addo will be number (1) on the ballot, meaning that President Akufo Addo is ordained for just one (1) term. #TwoSure✌🏻

— Sammy Gyamfi (@SammyGyamfi2017) October 20, 2020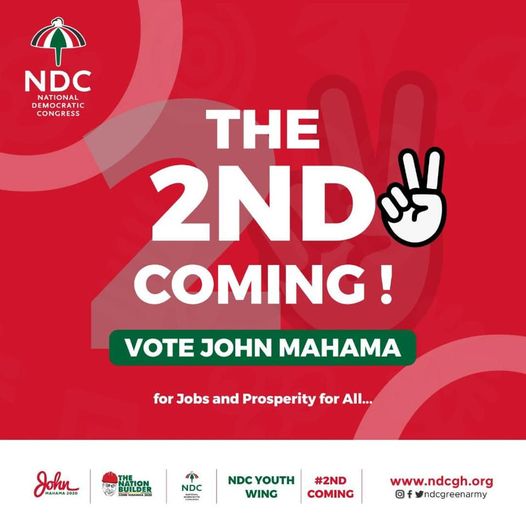 Number 1

— Kojo Oppong Nkrumah (@konkrumah) October 20, 2020
The 2nd coming. ✌️
#2 for JM 😀@OfficialNDCGh @JDMahama@rashpelp @joyce_bawah pic.twitter.com/yJJoKhaezD

— #Choices_Albany (@Choices_Albany) October 20, 2020
One term for Nana

— Alfie Nɔkplim (@alfredagbosuu) October 20, 2020
The 2nd coming of JDM. pic.twitter.com/4Q7yGWn76Z

— #YABRASO-TAIN MP (@Ruffcoins5) October 20, 2020