Students of Afia Kobi Serwaa Ampem Senior High School in the Ashanti Region, has developed a miniature model airplane to aid data collection during maritime security and surveillance.
The mounting of sensors and cameras on the model aircraft allows for security activities including search and rescue, accident and disaster response. 
Project lead and Founder of the Afia Kobi Engineering Club, Sam Fredinard, says the focus on science, technology and engineering will fast track national development.
Engineering has become an integral part of Ghana's education system as efforts to improve science, technology, engineering and mathematics (STEM) heightens. 
At Afia Kobi Serwaa Ampem Girls' Senior High School, a newly formed club aims to exploit the interest of students in practical engineering.
The club attracts students of all study backgrounds and equips them with critical thinking and assembling devices from scratch.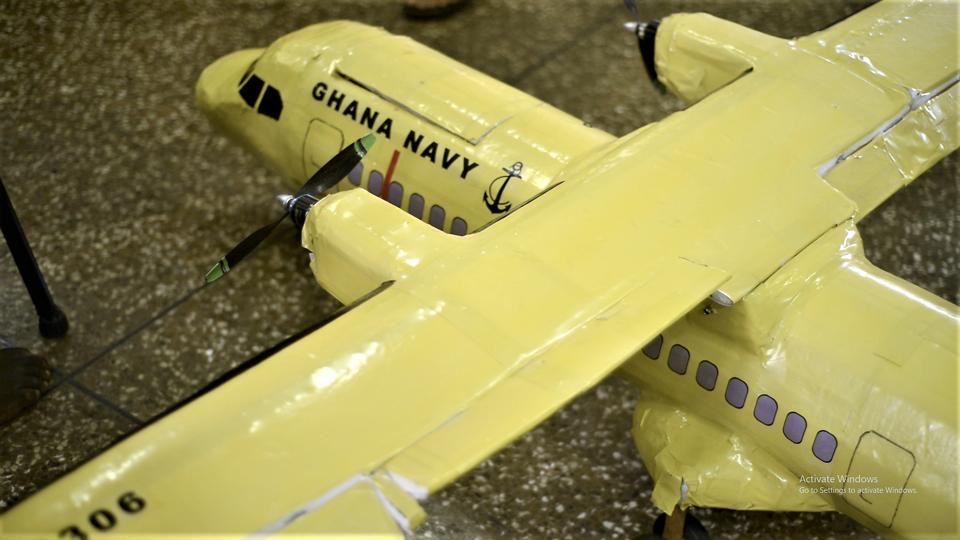 The club has been a toast of netizens with their flying handmade airplane model.
The device is made of styrofoam, electronic motors and speed controllers.
"The purpose of this invention is for maritime surveillance.  It is supposed to have cameras and sensors for surveillance in a maritime environment. 
"Historically, we have not done much for engineering and science at the secondary level. And I believe efforts like this are the stepping stone. 
"But now, we have gotten to the point that we can't do away with technology. We want to move from grammar to inventions. It's not only having grammar abilities, I believe we should move to particularly tech inventions. And I believe it would be a better ticket to progress in some years to come," Sam Fredinard explained. 
The Engineering Club of Afia Kobi Serwaa Ampem SHS visited the Manhyia Palace to introduce the new club and their invention to the Asantehene.
"We are here today to introduce the club and their contributions. We would need more to make bigger things as we move on," said the Headmistress, Silvia Newton. 
Members of the Engineering Club said the knowledge garnered from the pieces of training from the Club will inform their career path.
"There are people who are interested in engineering but they don't get the help. And with this club, even those who have no interest in some of these things are getting attracted.
"As an engineer, even after secondary school, I would have the skills necessary to have a career on my own," said one of the students.
The Asantehene commended the efforts of the students, and promised to support the club. 
DISCLAIMER: The Views, Comments, Opinions, Contributions and Statements made by Readers and Contributors on this platform do not necessarily represent the views or policy of Multimedia Group Limited.