Torrid Global Company Limited, a newly launched Oil Marketing Company, has officially opened its first filling station in Lapaz to serve motorists plying the George Walker Bush Highway in Accra.
The modern service station is equipped with Island pumps, a convenience shop, vehicle servicing lubricant centre and safety equipment.
The newest indigenous brand in the downstream petroleum sector competes with local and international fuel retail outlets by delivering a unique customer service experience.
Speaking at the opening event, the Executive Director of Torrid, Francis Kelvin Opei said the company aims to become the go-to fuel station in the country and the energy partner of choice.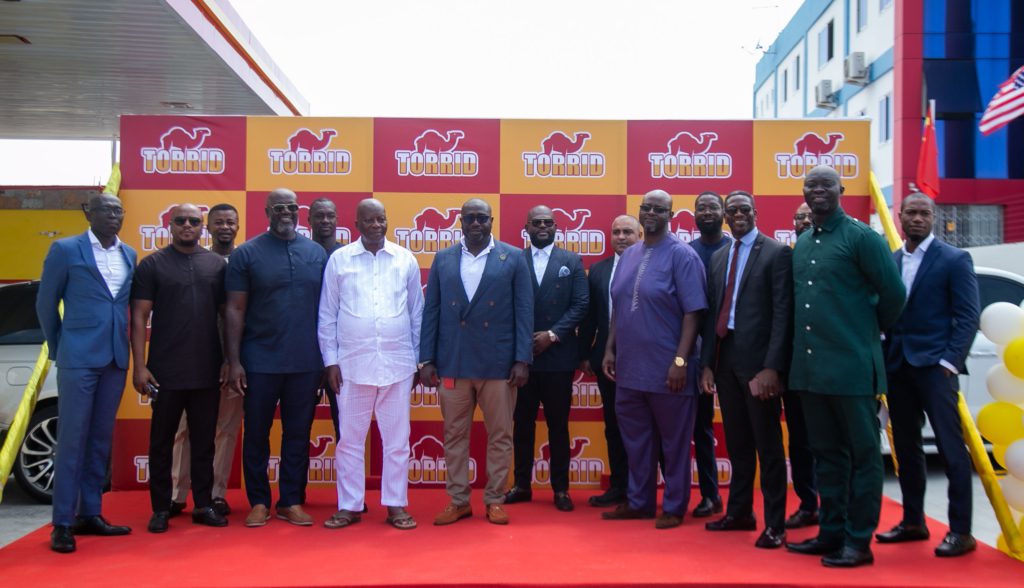 He noted that the brand plans to extend its services by opening about 20 service stations at strategic locations to serve wider customer base by December 31.
The Corporate Affairs Manager of Torrid, Ayla Tissot, assured that the brand will provide the highest standard and quality fuel, offer the most competitive prices, exhibit the utmost respect for customers and contribute to the development of Lapaz.
She entreated Ghanaians, especially drivers, to spread the good news about the new station and its quality fuel.
In attendance at the ceremony were key stakeholders in the petroleum industry, media among others.
The Executive Director, assisted by National Petroleum Authority (NPA) Chairman, Joe Addo-Yobo and other officials, cut the sod to formally open the station.