The University of Health and Allied Sciences (UHAS) has launched its 10 years anniversary at the university's Trafalgar Campus in the Volta Region on the theme, "The role of specialised University in national development".
UHAS was birthed in 2012 by the act of parliament to be the county's first-ever specialised public health university and the school has since produced some 5,428 graduates working in various health departments across the country. During the launch,
Vice-Chancellor of the University, Professor John Gyapong, noted that the University is gradually developing and will soon realise its infrastructural designs.
On teaching and learning facilities, Prof. Gyapong said "Construction is going on earnestly and very soon we will have 2,500 seater lecture hall at ago".
He said academic performances in the University's various colleges have seen progress over the years.
Professor Gyapong acknowledged some individuals whom he noted are very instrumental in the University's development.

The school, although facing some challenges is blessed with a massive infrastructural development that is ongoing and when completed will change its physical appearance.
UHAS started in September 2012 with a student population of 154 and now has a total population of 76, 784,745 being regular students and "about 3,000 sandwich students" he mentioned.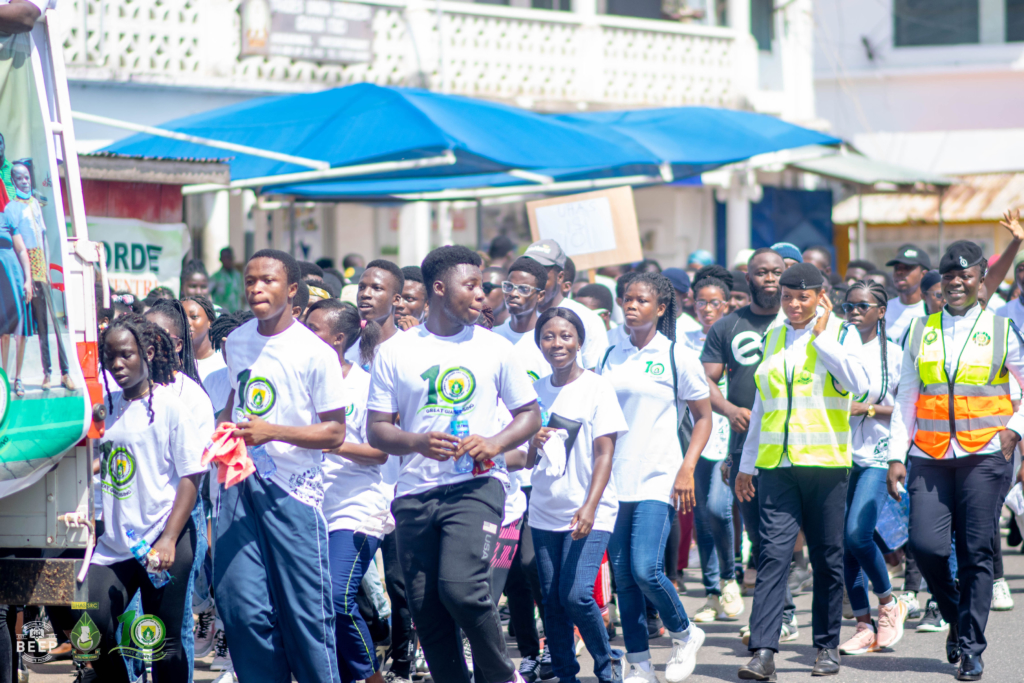 Also speaking at the launching ceremony, the Volta Regional Minister, Dr Archibald Yao Letsa applauded the management of the school for prioritizing quality health education and called on them to do more.