A Ghanaian World War II veteran has ended his campaign to raise money for doctors and nurses at the front-line of Ghana's Covid-19 response. Private Ashietei Hammond, now 95 years, took inspiration from 100-year-old Captain Tom Moore, a British World War II veteran, who recently walked around his house to raise millions in donations for Britain's National Health Service (NHS).
The Military Cemetery sits quietly only a few meters from the Oxford Street where Private Hammond has been walking all week in Accra. And it is here, in between the lush greens and the eerie quietness that Ghana's fallen soldiers lie, some who stood in battle with him. They lay side by side, comforted, it seems, by the chirping of the birds.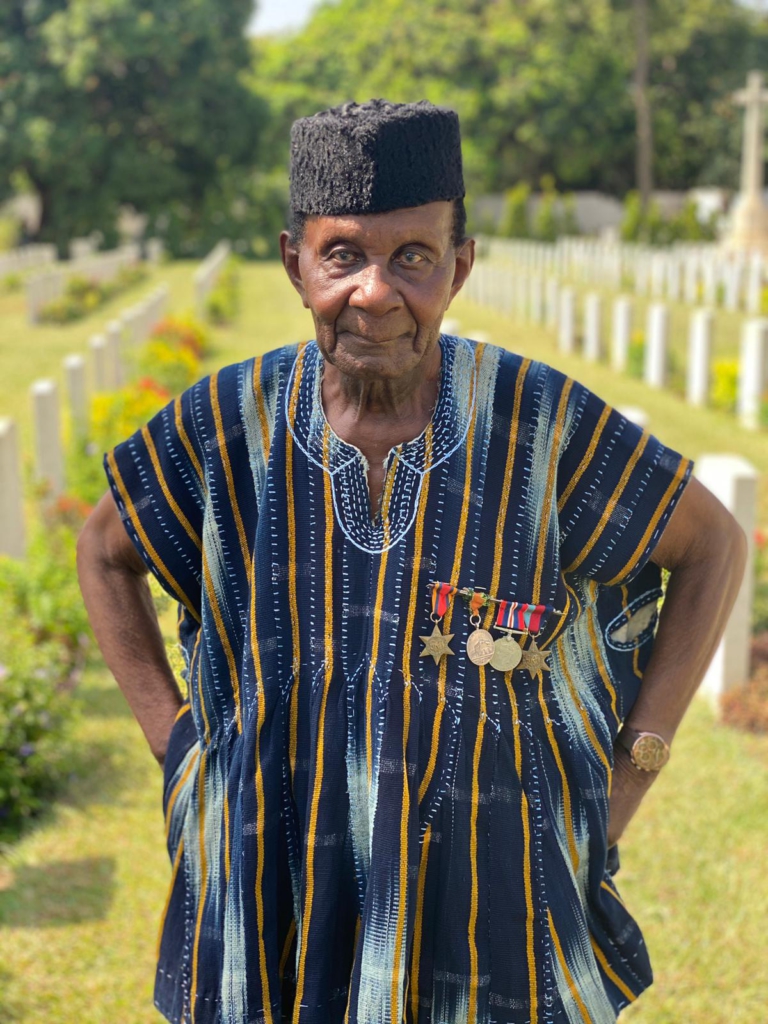 The graves here are the only traces left to show the courage and sacrifice of so many that Private Hammond now remembers.
He doesn't look his age at all. Private Hammond is on a mission to raise funds for frontline health workers. He's been walking two miles a day from his small home in Osu through the Oxford Street to the Military Cemetery over the last one week to encourage people to donate towards his project. He's set his eyes on raising 3.5 million cedis in in support of the battle against Covid-19.
Over the period, Private Hammond has been joined on his adventure by British High Commissioner Iain Walker, hip life legend Okyeame Kwame, movie star Jocelyn Dumas and many more who like him want to stand up and be counted as people who supported a worthy cause by a aged veteran who for all intents and purposes should actually be shielding himself from contracting the disease which has so far killed 345 thousand human beings globally.
His daily walks ended today but his website is still up and people are being encouraged to make donations there.