This year's Ecobank Joy News Habitat Fair will go down into history as one of the most memorable in recent times, as several patrons who thronged the fair and are currently doing so, have heaped praises on the organisers – Joy FM and Ecobank Ghana, and are asking for more.
The exhibitors have also expressed satisfaction with the organisers, saying they've facilitated the exposure of their brands by providing the platform to enable many Ghanaians to experience their tailor-made products and services.
The fair which began on 29th October, 2021 and expected to end today 1st November, 2021, have so far witnessed several thousands of Ghanaians from the Greater Accra region and beyond tasting the products and services of the over 70 exhibitors, from real estate firms to the mortgage financier (Ecobank Ghana) and dealers of building accessories.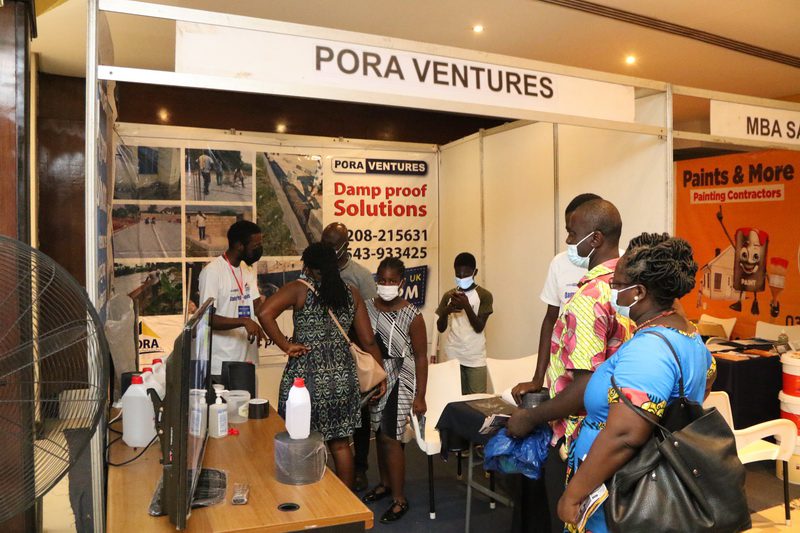 Significantly, key stakeholders and firms in the construction and artisanal industry have been provided with the enviable platform to share their exciting ideas and offer attractive discounts on their products and services. Consequently, the consumers are taking advantage of the huge discounts on offering to secure their dream homes or acquire the prescribed and right building equipment to start building their own houses.
Importantly, Joy News and title sponsor, Ecobank have provided solutions to prospective home owners on what to do and how to own a property with ease.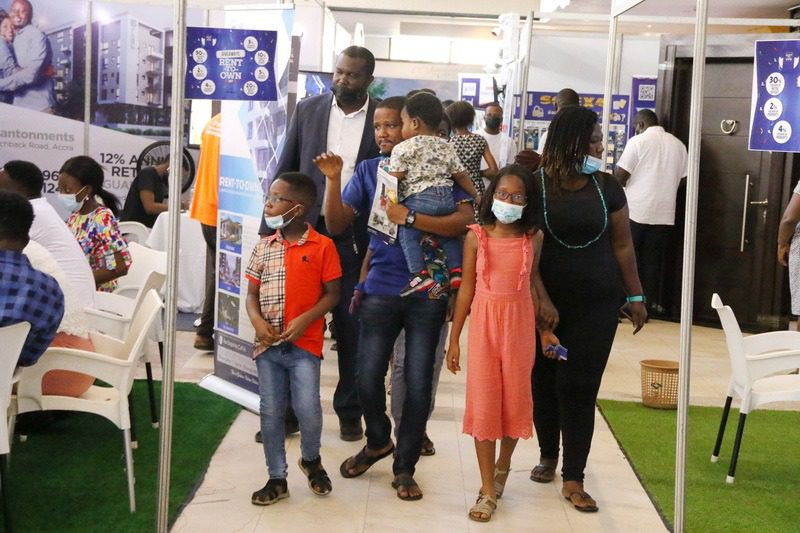 Patrons impressed with offerings from exhibitors
Bernard Ofori of Haatso who expressed delight about the fair said "I'm here prospecting, trying to find what new areas [real estate] are coming up in the city, and opportunity to acquire few lands. I'm saving towards retirement. Basically, it [Ecobank Joy News Habitat Fair] give you lots of options for you to choose from and I like the whole idea. It's possible for everybody to own a couple of properties before you retire."
For her part, Abdulai Imoro of Dzorwulu said "I learnt about the fair from my brother here, so we decided to pass through and see what's happening. I've lot of brochures, but because of time too we have to hit as many stands as we can. They are doing very well to give us much information as they can".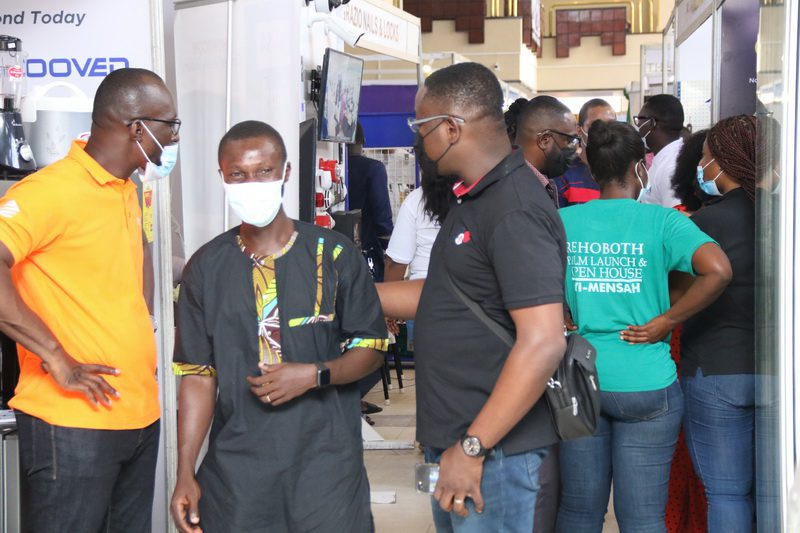 "I'm actually putting up a structure, so I have gotten a few supplies from this place. I will contact them so that they can do some installation for me", Naa Kailey Addo of Kuntunse in the Greater Accra area told Joy News.
Michael Andoh of Weija who was eager to speak with Joy News stated that Joy FM is not only a medium to provide people with information but also a brand that provide business solutions.
"Multimedia is an incredible brand that has lived beyond expectations over the years. Every programme initiated by this illustrious brand excels. Kudos for connecting us to many real estate dealers who can make our dreams a reality."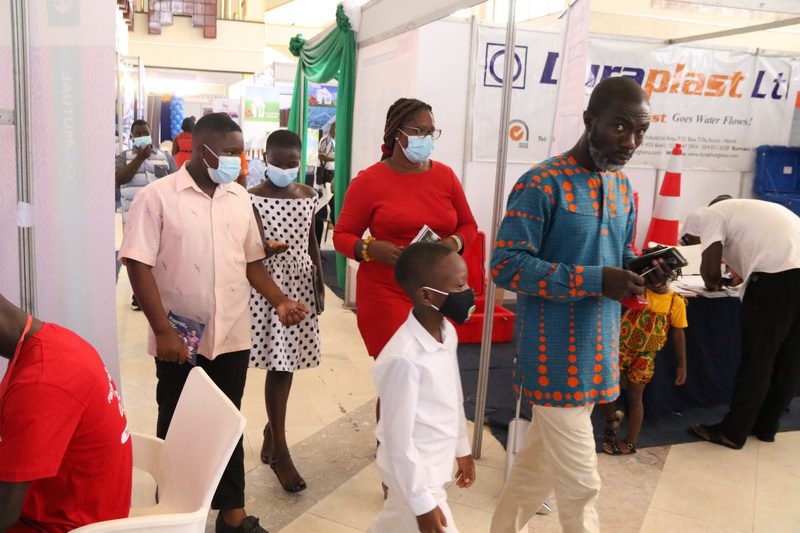 Exhibitors grateful to Joy FM for the enviable platform to sell
The exhibitors expressed gratitude to Joy FM for always providing an enviable platform to sell their brands, products and services.
According to them, their marketing communications strategy has always been made possible by the medium the Multimedia Group provides to aid their business.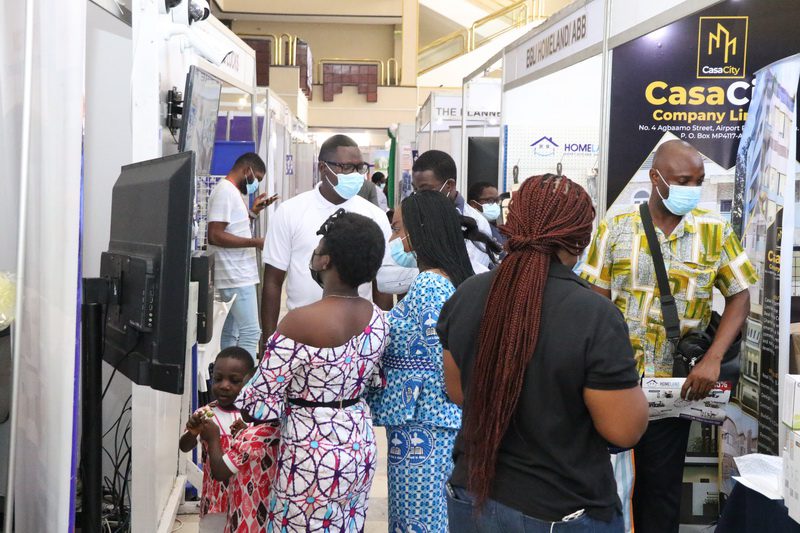 Dorothy Quarshie of Elegant Homes and General Construction said "once you are walking in here, any sale that you are getting right from here – let me put emphasis on here and not after here – at the habitat fair, you will be given a whopping 5% percent discount on any property you buy from us from here."
"Our two-bedroom house is selling at $65,000, three-bedroom going for $100,000 and the four-bedroom, $130,000. Aside all these, we'll be giving a 5% discount to the first 20 people who sign up with us. "We understand the Ghanaian economy, therefore we have a fantastic payment plan. All an interested party needs to do is to make a down payment of ¢4000 and register. We then give you some time to raise 30% of the total amount. After paying 30 percent, one has a grace period of 18 months to complete payment," Simon Tetteh of SNS Estates pointed out.
Another exhibitor also said "so when you come here, what we do is that we have some packages that we give you. We can have an arrangement with you; you pay half, we come and do the installation for you, then we give you some time to do the payment.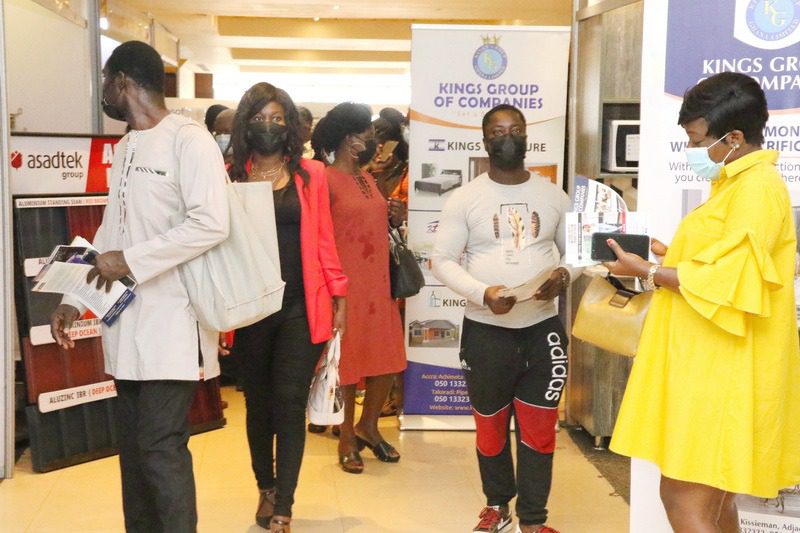 Ecobank Joy News Habitat Fair theme reflects housing needs in Ghana
The 2021 JoyNews Ecobank Habitat fair is under the theme, "Home ownership – to build or to buy".
Some of the partners or exhibitors taking part in the fair are DBS, Planned City Extension, Duraplast, Sam Renters Paradise and General Construction Limited, Signum Development, Mobus Properties, City of Favor and Energy Commission.
DISCLAIMER: The Views, Comments, Opinions, Contributions and Statements made by Readers and Contributors on this platform do not necessarily represent the views or policy of Multimedia Group Limited.