The Ranking Member on Parliament's Foreign Affairs committee has lauded government's decision to allow the return of Ghanaians stranded abroad.
Writing on Facebook, Samuel Okudzeto Ablakwa said: "I am glad President Akufo-Addo has finally given the green light for the evacuation of stranded Ghanaians as I have long advocated."
"Government must always be responsive to the plight of citizens," he added.
The legislator's joy follows easing of Covid-19 preventive restrictions by President Akufo-Addo on Sunday.
Despite announcing that the country's borders remain closed to human traffic, the president yielded to growing pressure to allow the evacuation of Ghanaians stranded outside the country.
He said "special dispensation is going to be given for their evacuation back to Ghana."
"They will be subjected to the mandatory quarantine and safety protocols [on their arrival in the country,]" Akufo-Addo said in the address which is his tenth to the nation since the outbreak of the Covid-19.
The "green-light," as the North Tongu MP puts it, follows months of advocacy for Ghanaians outside who want to return should be allowed to do so.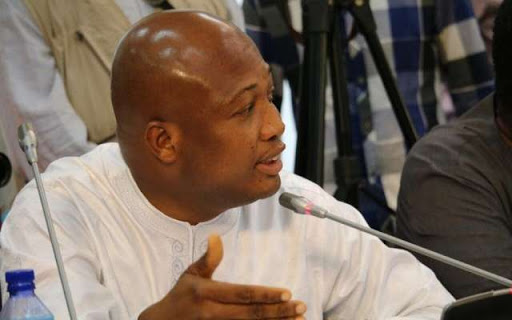 Since the closure of the country's borders on March 21, only deportees from Kuwait have been allowed into the country, besides cargo.
Calls from two-time BET awardee, Sarkodie who is stuck in the US did to convince the president and his advisors until now.
Meanwhile, other restrictions such as ban on religious activities have also been eased with the president announcing that congregants can gather albeit only 25% or up to 100 persons at a time.
All worship sessions must be limited to an hour and safety measures must be put in place, the president directed.