The Alliance for a Green Revolution in Africa (AGRA) and the Ministry of Food and Agriculture (MOFA) are calling for partnerships to improve soil quality in Ghana, saying it is a sure way to enhance food security in the country.
Deputy Minister for Food and Agriculture, Yaw Frimpong Addo says conscious efforts should be made to avoid soil degradation whilst improving soil health if crop productivity can be improved.
"In a modern world where the population is growing and the climate is changing, we urgently need healthy soils. Sustainable management practices will unlock the full potential of soils to support food production, store and supply clean water, preserve biodiversity, among others," he said.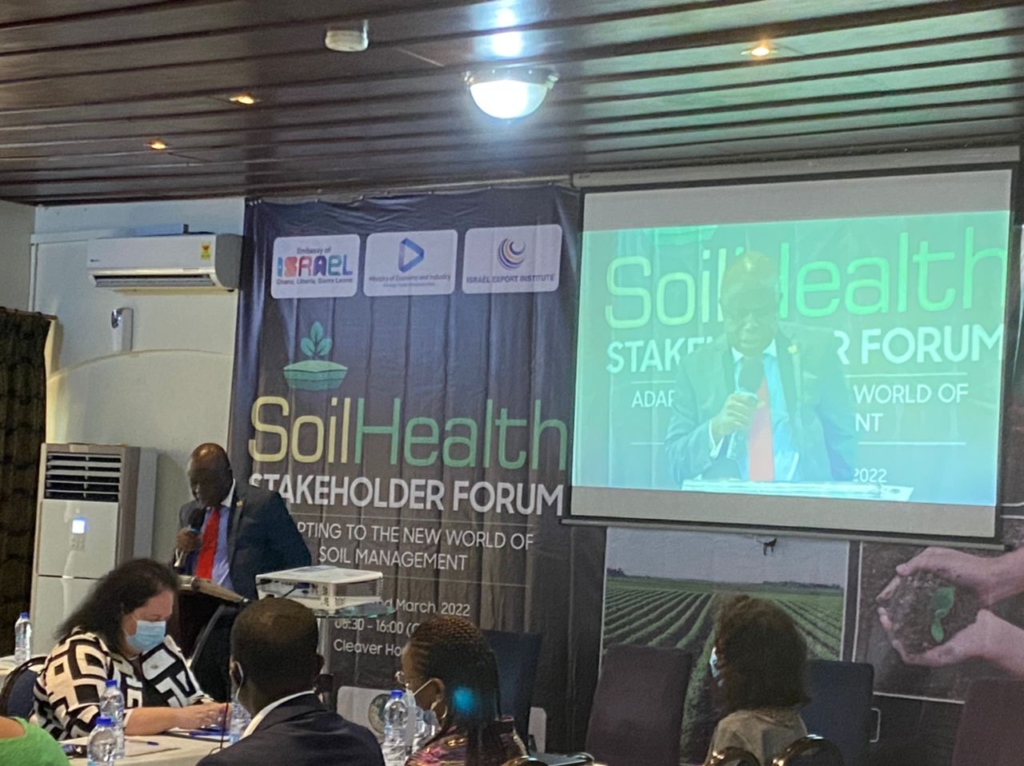 "Sustainable soil management can also help meet the Sustainable Development Goals (SDGs) and Paris Agreement on Climate Change. We need to protect soil over the long term. Declining soil fertility undermine growth potential of agricultural sector," the Deputy Minister noted.
"Health soils are needed to boost food security in the country. We need to minimize soil degradation," he added.
Mr. Frimpong Addo was speaking at the Soil Health Stakeholder Forum in Accra on the theme "Adapting to the New World of Soil Management".
The forum was organised by MOFA, the African Fertiliser and Agribusiness Partnership (AFAP), and AGRA. It discussed among others Ghana's soil health status and fertility management policies, as well as soil health trends and opportunities for improvement.
Program Officer in charge of Agribusiness (Fertilizer Supply and Policy) at AGRA, Dr. Asseta Diallo noted that collaboration between various agricultural organisations is crucial to help improve upon soils.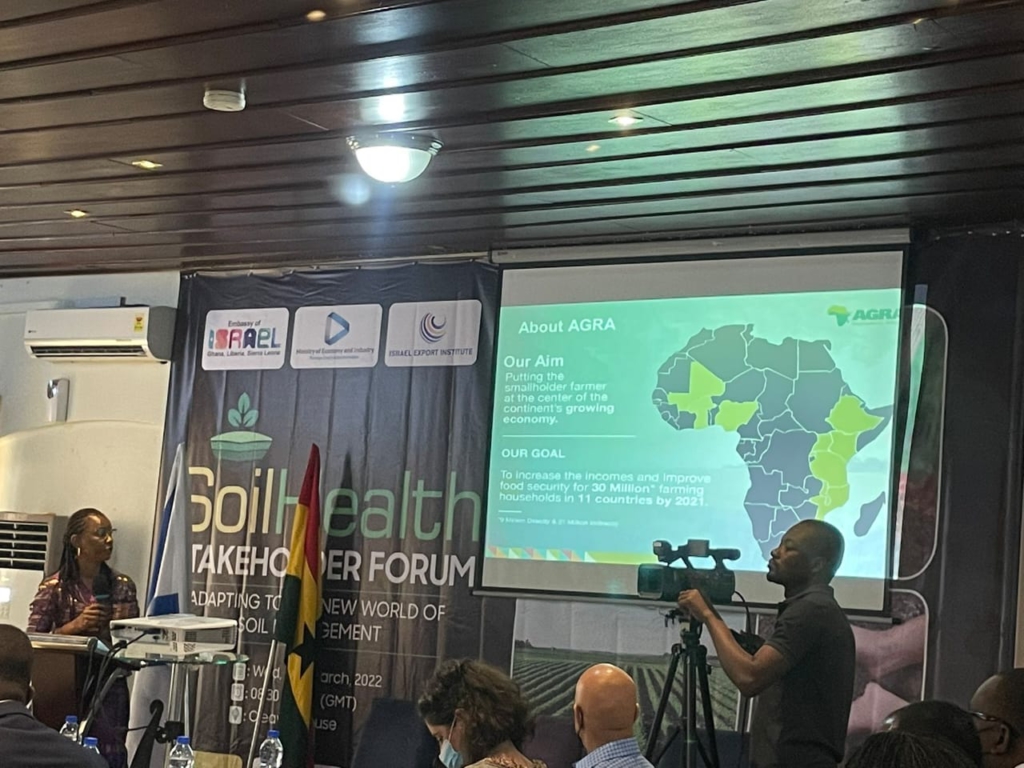 "We are all here and talking about partnerships and building alliances and collaborations so we see what we can all do together to do in terms of making our soils better," Dr. Diallo told the forum.
Israeli Ambassador to Ghana, Shlomit Sufa said her country is ready to support Ghana improve upon the quality of its soil to enhance crop productivity.
"Soil health plays a critical role in agricultural productivity, environmental impact, and wellbeing of the farming community. Join us explore both old and new approaches for improving soil health and how best they could be tailored for the Ghanaian reality to generate substantial income," she noted.
Soil Research Institute of Council for Scientific and Industrial Research (CSIR), Dr. Francis Tetteh said the use of better fertilisers, as well as adequate data on soils is important to helping improve upon soil quality.
DISCLAIMER: The Views, Comments, Opinions, Contributions and Statements made by Readers and Contributors on this platform do not necessarily represent the views or policy of Multimedia Group Limited.