The Ghana Health Service is encouraging Ghanaians to take the second dose of the Covid-19 vaccine, one of the best ways to avoid Covid-19-related deaths and hospitalisation.
Authorities insist the AstraZeneca vaccine is safe and good for Ghanaians after no serious adverse effects were recorded following the first immunisation dose.
"The vaccination is safe and its protective despite all that you have heard about it.
"One thing we can assure you as a health system is that we will give you a vaccination that is safe and protective, and it would help you so that you won't die from Covid-19," Ashanti Regional Health Director, Dr Emmanuel Tinkorang assured.
Dr. Emmanuel Tinkorang told a media briefing no serious adverse effect, such as blood clotting, has been associated with the AstraZeneca vaccine in the region.
"In Ghana here all the AEFI's [Adverse event following immunization (AEFI)] that we've recorded, we've not recorded any as far as I am concerned in the Ashanti region any blood clot issues.
"Most of them were fever, bodily pains and others so these were the major AEFI's that were recorded."
"Those that even died, it was more like incidental death than attributable to the vaccine. The AstraZeneca vaccine is effective, and it's good for us because of the temperature," Dr Tinkorang added.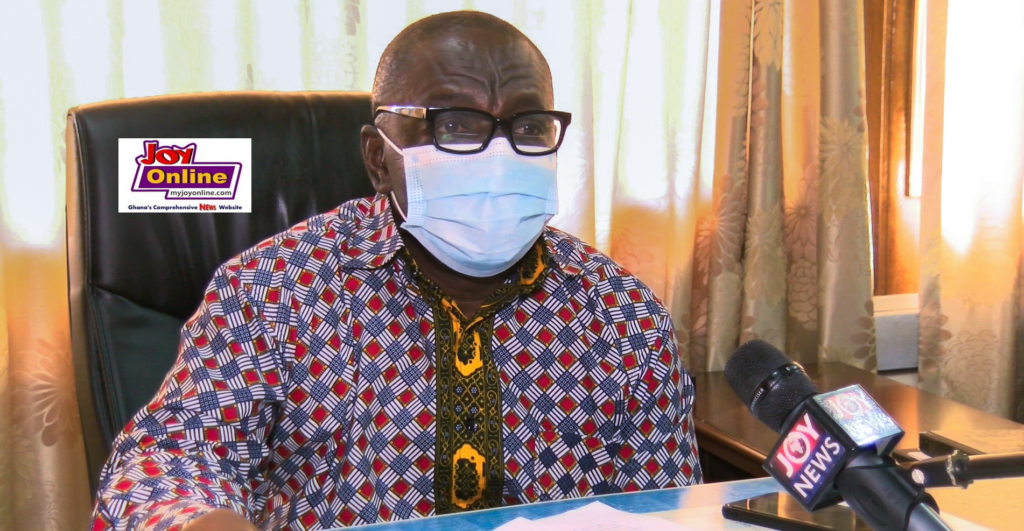 According to Dr Tinkorang, the Pharmaco Vigilance Unit of the Food and Drugs Authority has been collecting and analyzing data on adverse effects of the Covid-19 vaccine in Ghana.
This, he says, when done will bring to rest, discussion on the effects of vaccine on Ghanaians.
The assurance comes as the Ashanti region takes delivery of 153,000 doses of AstraZeneca vaccines.
The region has cumulatively recorded 15,568 Covid-19 cases with 253 deaths. With 15,280 recoveries, the region currently has 35 active cases, with 11 recorded in the Kumasi Metropolis.
250,000 people took the first jab in the Ashanti Region alone.
Though the figure falls short of the required 250,000 doses, health authorities say only those who took the jab between March 2 and 9 would participate in this week's exercise.
Even then, only those who present with their Vaccination ID Cards would be allowed to take the dose as officials insist on a 'No Vaccination Card, No vaccine' policy.
"The data has been provided to these facilities so when you go, you would be identified. You will have to go with your vaccination card.
"Without your vaccination card, you would not be immunised because your special ID is on the card, and that is what you can retrieve to give you the second dose," Dr Tinkorang explained.