Children in the Ashanti regional capital of Kumasi have been participating in covid-19 themed art clinics.
It is aimed at encouraging children to adhere to covid-19 health protocols and encourage their peers to do same.
The art clinics involving over 180 children mainly between the ages of 5 to 15, took place in the Kumasi Children's Home, King Jesus Charity Orphanage, Safe-Child Advocacy (Roman Hill), St. Louise Vocational Center and CeCAST – KNUST.
The project is dubbed: Combating Covid-19 in Ghana using socio-pedagogical method: Educational campaign through children's art. With the Twi proverb of 'baanu soa a, emmia' as the basis that if both adults and children carry the load of addressing Covid-19 the burden will lessen.
The project was sponsored by DAAD under the H_DA/KNUST project on educational partnership in socio-pedagogical methods in social work towards improving the lives of Ghanaian children.
Research has shown children express their feelings through art. Art Educationist and Art therapist and co-lead, Dr. Mavis Osei, of the Department of Educational Innovations in Science and Technology, KNUST, observes the unexpected nature of the pandemic brought traumatic experience to most children.
"A lot of research has shown that when children are traumatized it shows through the way they act; children show their emotions through behavior, they become irritable. They also have headaches and sleep disturbances among others.
"One way, we would like to take away the emotional trauma is allow them to express themselves through art; that is provide a sort of emotional first aid," she said.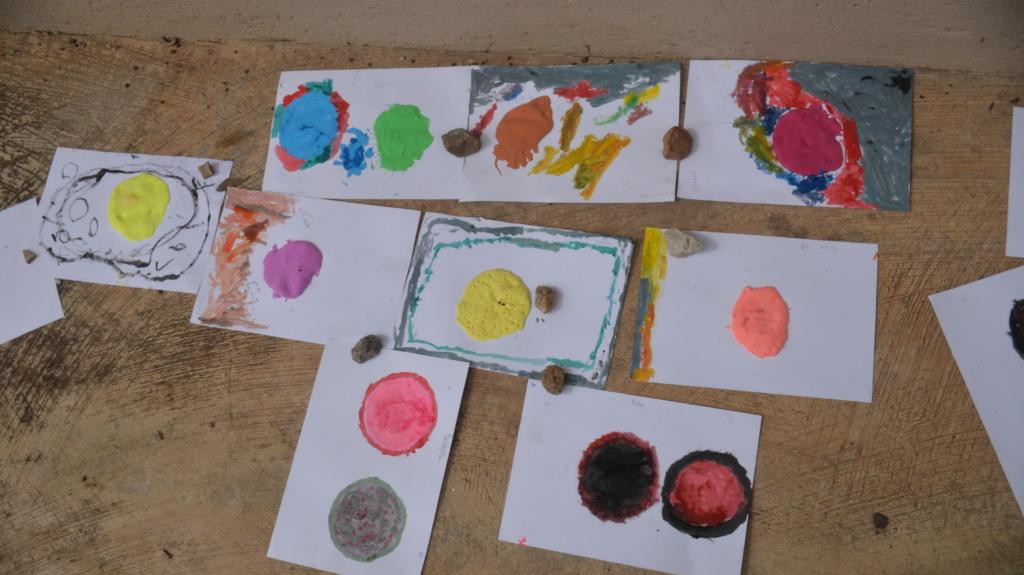 There was an ice breaker which sought to make the children comfortable to undertake the subsequent activities. The first art activity involved a depiction of corona virus using clay, crayons and poster colours.
How coronavirus spread and preventive measures were depicted in the second and third activities respectively.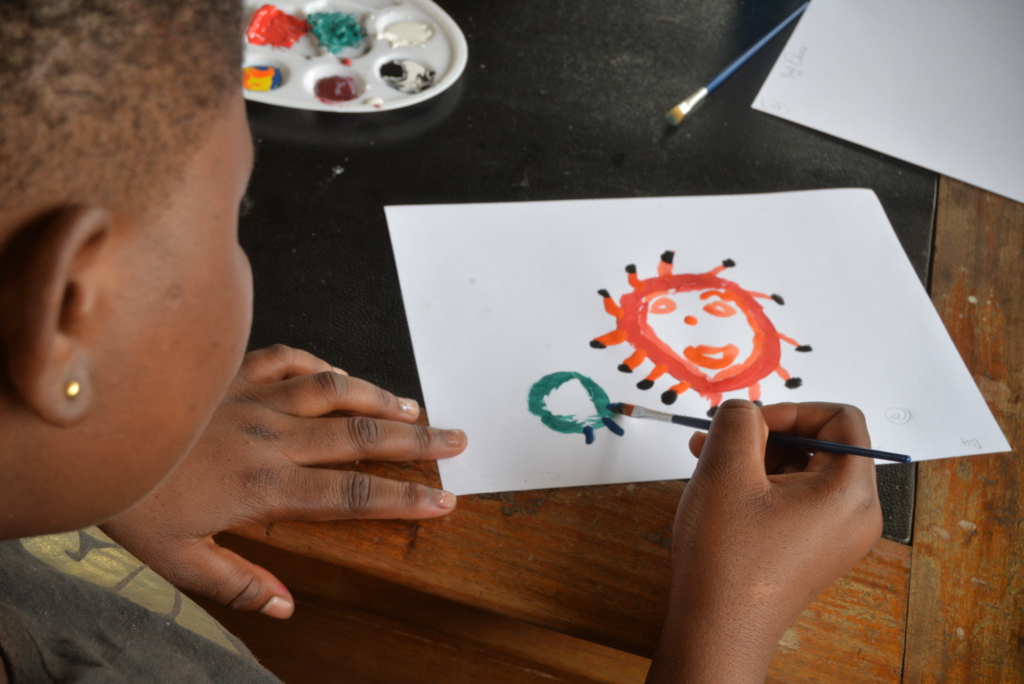 In the last activity, the participants were shown how to craft a nose mask.
One of the researchers, Mr. Nelson Gyasi Boadu, of the Department of Sociology and Social Work was happy with the enthusiasm shown by the participants.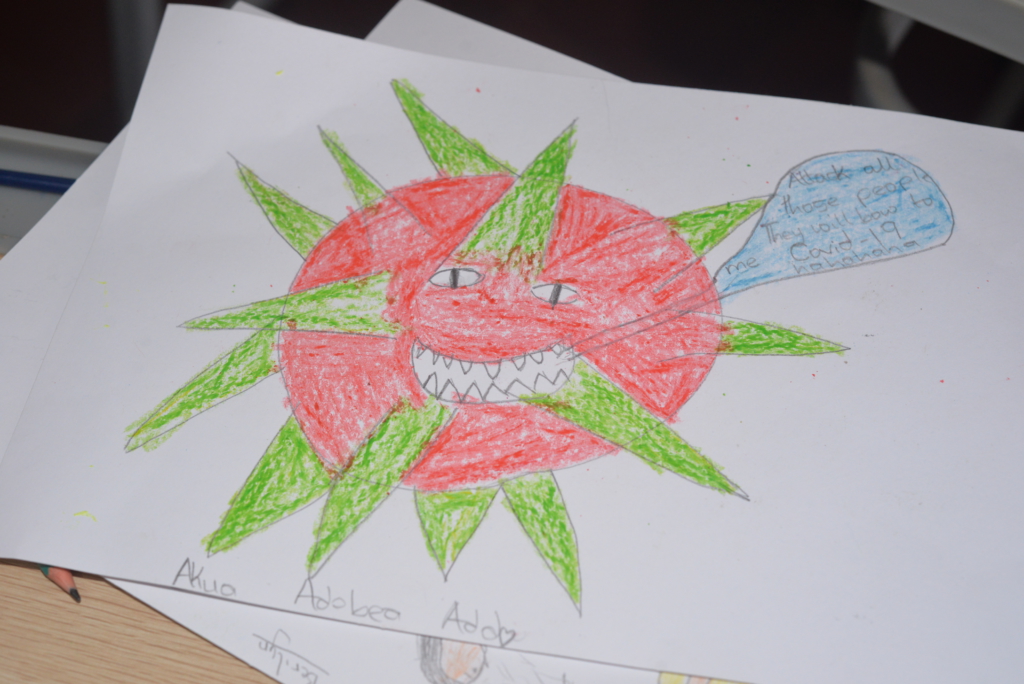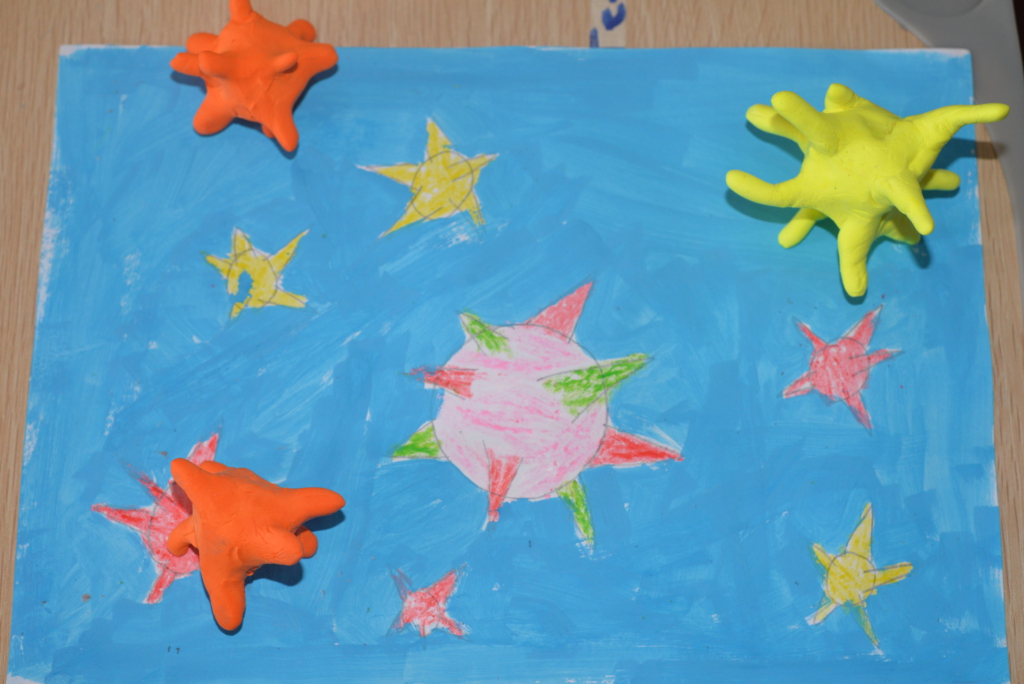 "They showed so much interest in drawing but at the same time they are learning something out of it," he said.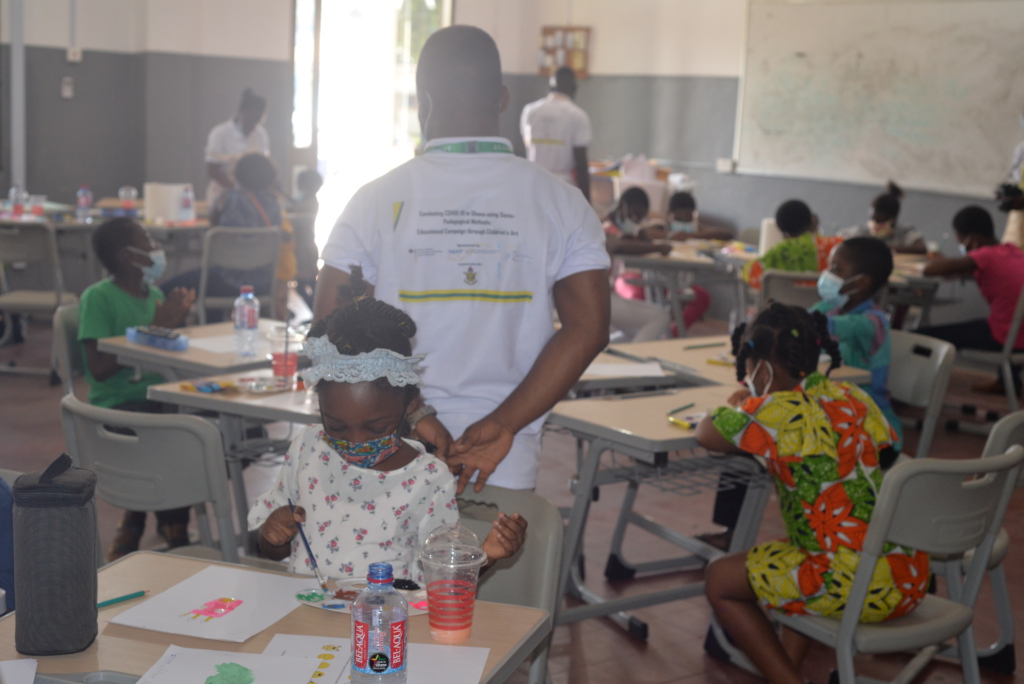 Lead country coordinator Dr. Esmeranda Manful of the Department of Sociology and Social Work observed that the art clinics have revealed that "the children are mimicking the bahaviour of adults."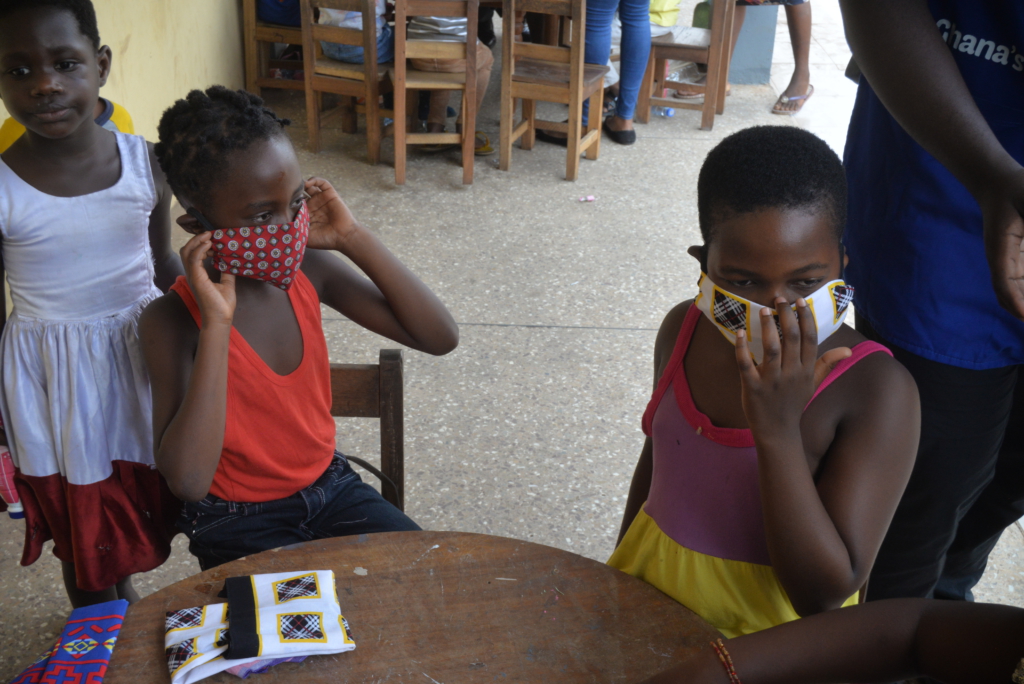 "Therefore, when adults are not wearing facemasks, it is very likely the children will not wear face mask, but thankfully, the art clinics have shown them how to follow the protocols," she was optimistic.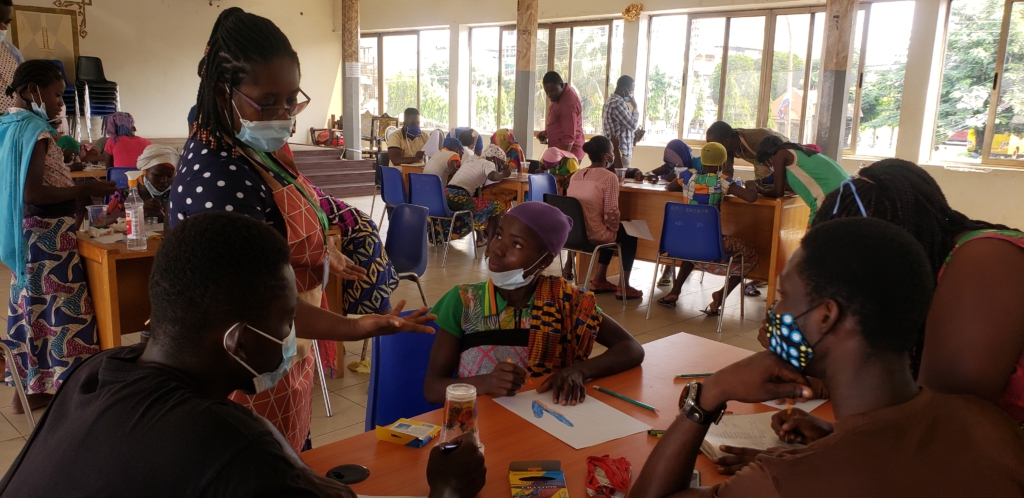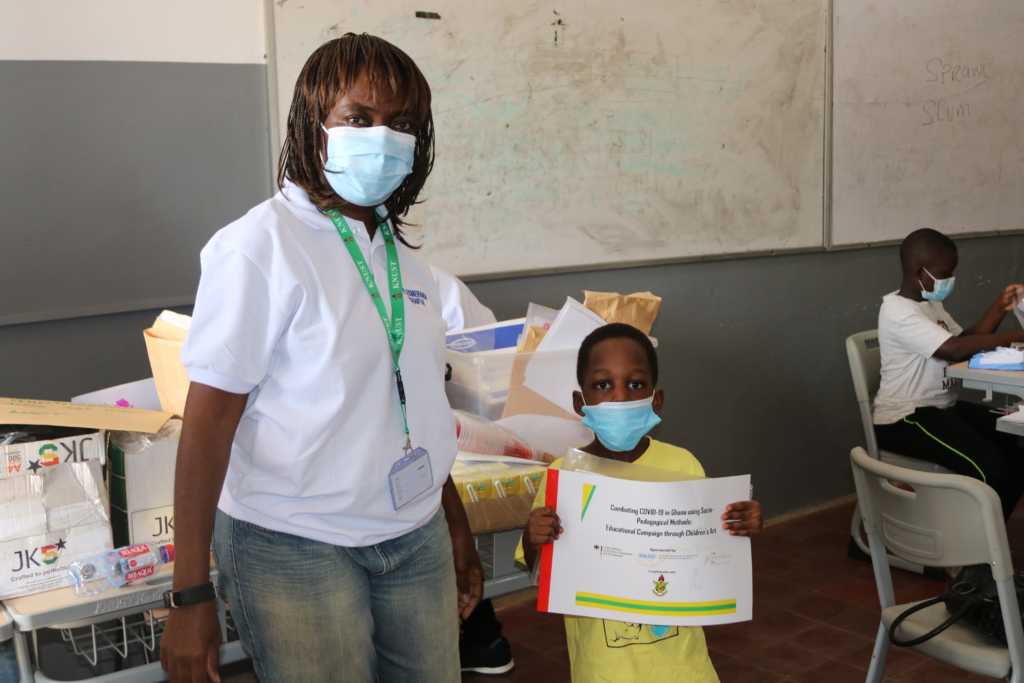 One of the participants, Abena Gyambea Gyan recounted what she has learnt so far.
"Today I learnt how to draw and how to paint. I've drawn a human being, I've drawn a house, and I've drawn how coronavirus lives," she listed.
Rifka Salam at Kumasi Children's Home says, "She learnt to wash her hands under running water and make her own nose mask."
A parent, was happy his ward will become a covid-19 prevention advocate.
"My ward coming here to learn more about the disease itself and how to protect herself will make her a role model for her other peers," Dr. Bob-Milliar noted.