A recent report on the Agric sector, IESO Agribusiness Consult has stated that the impact of the coronavirus pandemic may felt in the import of food to Ghana.
This conclusion was drawn after breaking down each of the leading food import commodities and connecting growth or decline rates in active coronavirus cases in exporting countries.
It also looked at how these trends could impact international trade restrictions.
It was discovered that Thailand Vietnam and Malaysia contribute over 25% of Ghana's total food import bill.
Meanwhile, these countries have seen active Covid-19 cases drop significantly during the month of May.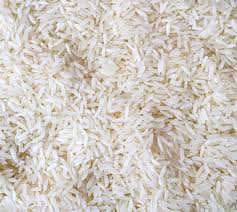 The Agribusiness consult focused on foodstuff such as; rice, wheat, animal or vegetable oils, fish and fish products, meat and edible offal which contribute over 55% to the country's food import bill.
For each commodity, they examined the top three or two leading countries that make up over 70% of specific food imports.
For example, Thailand and Vietnam contribute over 95% of Ghana's rice import bill.
According to them, cocoa revenue may not be affected in the short-term because, "80% of cocoa beans were already procured and exported before the COVID 19 pandemic significantly made its presence felt in both Ghana and our countries that import our cocoa."
However, IESO Agribusiness Consult added that in the medium term, the potential growth in cocoa-producing regions may affect labour supply, productivity and production.
Also, declined demand for cocoa products like chocolate from importing countries will force chocolate factories to close down and affect demand for cocoa beans.
This comes after the Finance Minister Ken Ofori Atta, predicted food shortage in the country if coronavirus pandemic persists.
Recently, International lenders have refused to underwrite the risk of $1.3 billion cocoa syndication loan for the 2020/21 crop season.
Reuters stated that these lenders have cited Covid-19 risks and the uncertainty of affair as the reason for their decision.
IESO Agribusiness Consult is committed to adding value to the emerging agribusiness sector in Sub-Saharan Africa through the provision of strategic advisory, training and development services.