Two Togolese, suspected to be armed robbers, have been remanded by the Juaboso Magistrate Court over their alleged involvement in robbing activities.
The two, Emmanuel Kombat, 21, and Lala Mohammed, 25, were arrested on Wednesday by Dadieso Immigration Command led by Chief Superintendent Stephen Opoku Agyemang for engaging in the incident at Sehwi Africa in the Juaboso district of the Western North Region.
Stephen Opoku Agyemang told Adom News the suspects were arrested on intelligence received from some civilians after they snatched an unregistered boxer motorbike from an okada rider they bordered for their transport.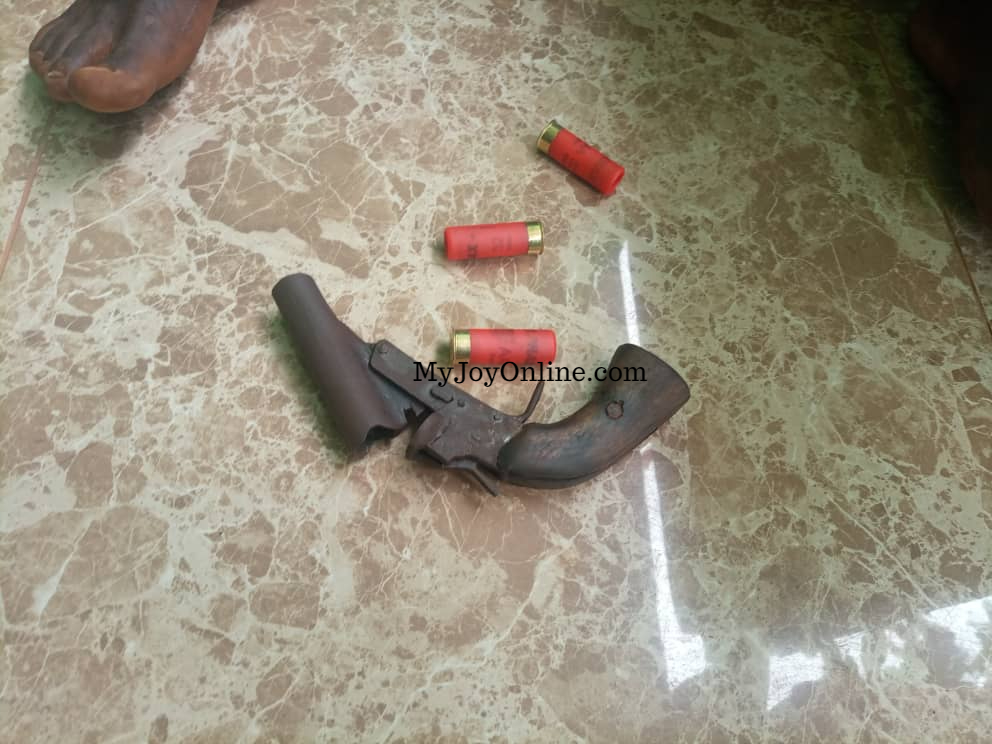 The immigration officers, acting upon intelligence, laid ambush throughout the night after combining the adjoining villages within the operational area and, per the description earlier given, saw the unregistered boxer motorbike being used by one of the suspects, Emmanuel Kombat, and therefore arrested him after a hot chase at Africa.
In his written statement, Emmanuel gave information on his accomplice, Lala Mohammed, leading to his arrest by the immigration officers.
The two suspects indicated that they entered Ghana illegally through an unapproved border in Bunkprugu in the North East Region in 2019 and went to Suaboi, a farming community in the Suaman district, to engage in illegal mining activities.
They disclosed that with time, they came into contact with one Abu from Sunyani, who introduced them and 20 other young men to an armed robbery.
Upon interrogation, the suspect said armed robbery is a very lucrative venture adding that they stole motorbikes and rob road users at communities such as Suaboi, Dadieso, Akatiso, Nkyensekokoo and its environs.
They further indicated that they cease cash and other valuables from their victims but stated that the guns they used were brought from one Alhaji in Cote d'Ivoire.
After a thorough search on the two suspects, one locally manufactured gun and three AAA cartridges were retrieved from Lala Mohammed and one boxer unregistered motorbike, which was being used by Emmanuel Kombat and two mobile phones at the time of the arrest.
The court charged them with three counts; I) unlawfully possession of a gun, ii) possession of an unregistered gun, and iii) abetment of crime.
The magistrate, His Lordship Clement Asomah, upon hearing their charges, remanded the two suspected armed robbers into two weeks of police custody.