Residents of Danso in the Bosome Freho District of the Ashanti Region are peeved with the illegal mining activities in the area.

The residents are demanding an immediate end to the menace that is negatively impacting their livelihoods.
Speaking to JoyNews, the residents complained about the destruction of their forest by galamsey and its effect on the environment and promised to resist it.
"Some people are taking the law into their own hands and decided to destroy the forest which will benefit the country in the near future.
"We are not going to let that happen here. We stood against it some time ago but the issue went to sleep. They have now returned to destroy the crops again."
Some cocoa farmers who spoke to JoyNews' correspondent Mahmud Mohammed-Nurudeen lamented on the destruction of water bodies used for irrigation purposes.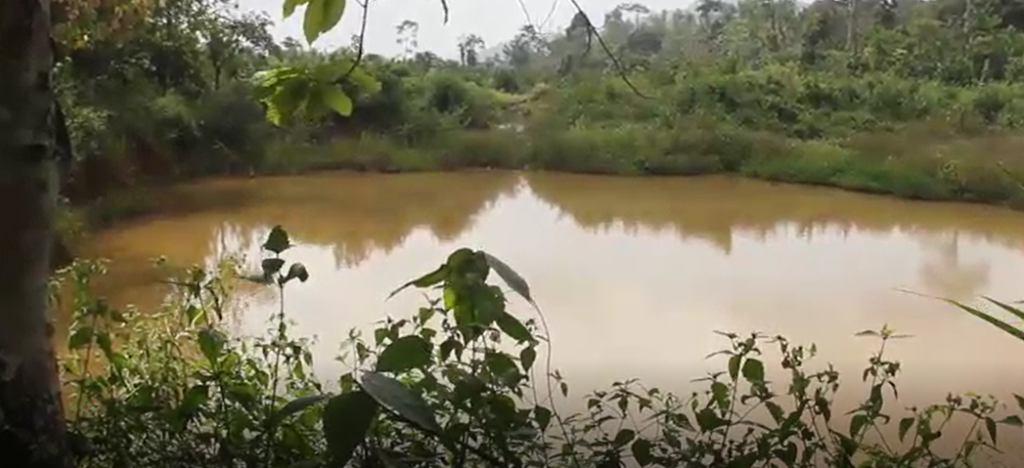 They noted that there has been a decline in their harvest as a result of the destruction of their farmlands caused by illegal mining activities and forecasted famine in the near future.
"We are going to face hunger soon. We plead with President Akufo-Addo to come to the aid of the people of Danso because we are indeed suffering.
"Our only source of drinking water is being destroyed. They have destroyed all our crops," they said.
Leader of the group, Opanin Kwabena Kyei, pleaded with the government to help them destool the Chief of Danso, who they blame for continued activities of illegal mining in the district.
Meanwhile, the District Chief Executive for Danso is yet to respond to concerns raised by the residents.