Derby's Foundation has donated some items to the Kings University College (KUC) and also the Lamgba community both in Accra in support of the Covid-19 fight.
The items including hand sanitizers and food items were donated to the students and members of the community who were hard-pressed by the negative effects of the Covid-19 pandemic.
CEO of Derby's foundation Christabel Queensley Derby and SRC President of the Kings University College said the gesture was to support both students and members of the community, considering some hefty challenges they may be facing to get access to these items.
The team donated bags of rice, oil, soap, packs of toilet rolls, Derby's antiseptics amongst others.
While Members of the community were being educated on how to prevent themselves from contracting the Covid-19 disease, students of KUC were also charged to continue observing the safety measures provided by the Ghana Health Service.
"We encourage all students to adhere to the safety precautions that have been vividly spelled out by the Ghana Health Service.
"We would like for every student to know that we are here to support them in these stormy times but also urge them to stay safe because we would be elated to welcome everyone alive and healthy when this is all over," Ms Derby said.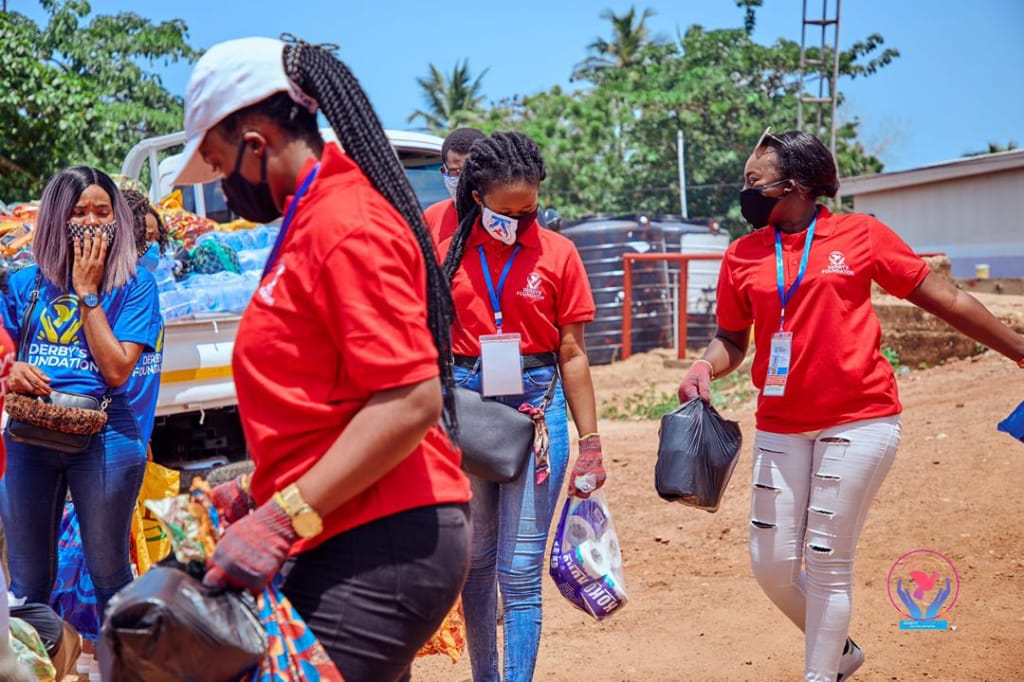 She also expressed gratitude to all stakeholders who made the donation possible and encouraged all other organizations to make efforts in reaching out to Ghanaian students in these times.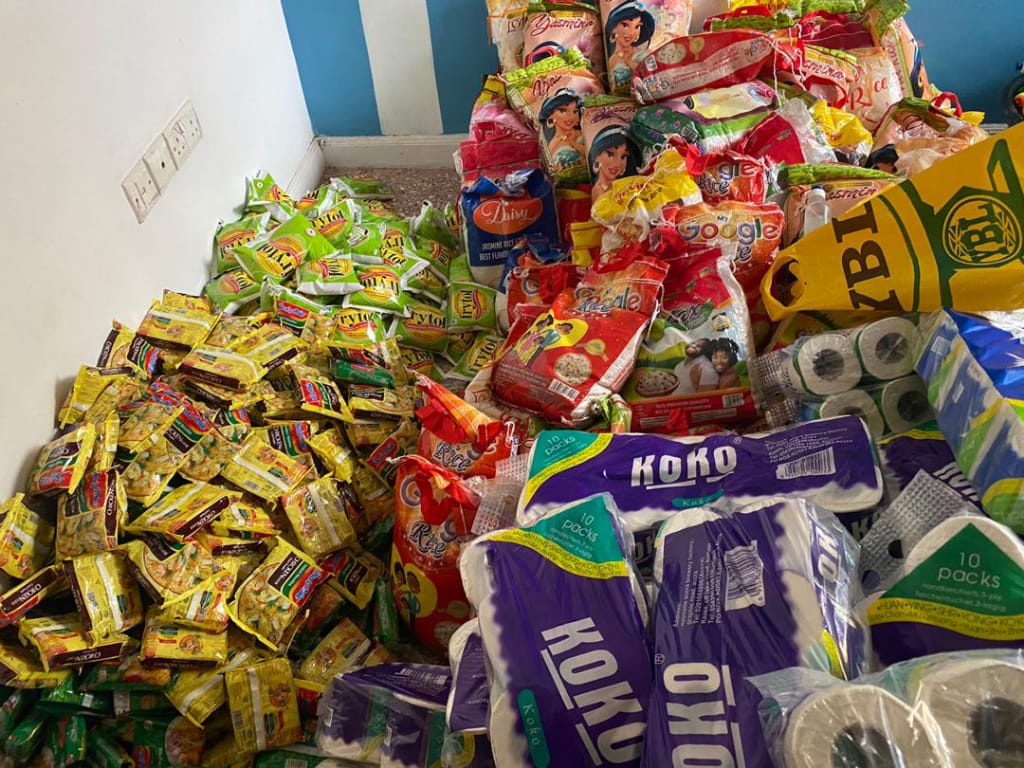 Members of the community, on their part, expressed their profound gratitude to the foundation for the support given to them.
They, however, requested for more support and used the opportunity to invite other organisations to come to their aid.