Global consumer goods company, Reckitt Benckiser, has provided market traders with hand washing units as well as Dettol soap to promote hygiene and curb the spread of COVID-19.
A total of 15 hand washing units have been handed to market associations in 3 high-traffic markets across the capital, Accra. The beneficiary markets are Kaneshie, Madina and Okaishie market.
These hand washing units, each with a capacity of 100 litres of water, will be stocked with Dettol soap and will be managed by the market leaders who run the respective markets.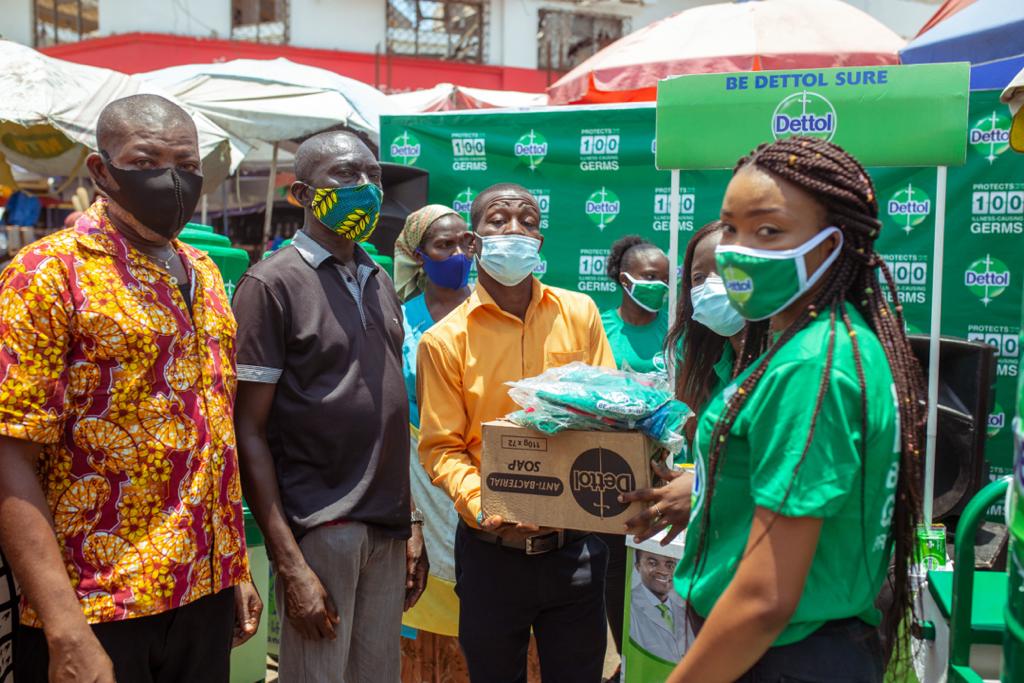 The units have a foot pump, and piping leading into a drainage bucket.
The foot pump is a convenient mechanism that allows for users to wash their hands without having to twist a tap, thereby, helping to maintain a higher standard of hygiene.
"By partnering with market traders, who have been mostly hit by the pandemic, we will be helping these traders to remain in business by making their working areas hygienic during these unprecedented time," said Cassandra Atibila the Brands Manager, during the handing over of the handwashing units at Okaishie.
"These hand washing units help deliver the right to hygiene and sanitation for both traders and consumers," she added.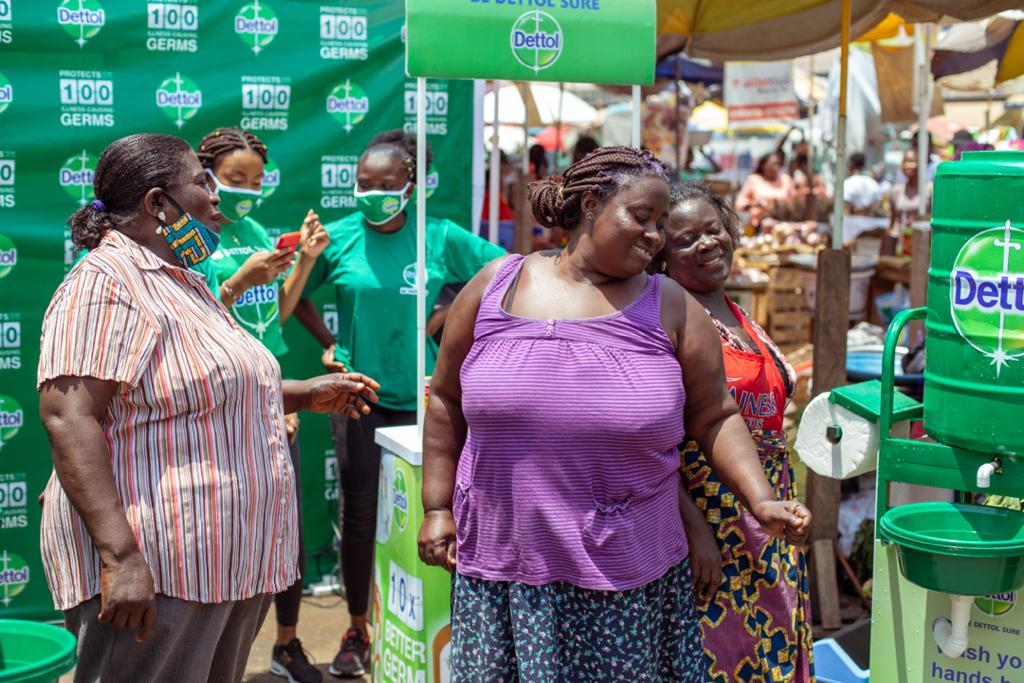 A significant number of the informal sector workers, such as Kayayei, small-scale farmers and traders, are confronted with a major challenge of accessing proper hygiene during this coronavirus pandemic.
To address this gap and safeguard income security to this sector, Dettol is partnering with the market leaders to ensure that markets remain safe and hygienic to continue trading.
The company will also be carrying out sensitization and habit education campaigns within the markets to improve knowledge on hand hygiene and drive positive habit change, said Henry Nii Ankrah, Wholesale Channel Manager