The Information Minister, Kojo Oppong Nkrumah, has disclosed that bank transfers, merchant account and inward remittances are excluded from the 1.75% electronic transaction levy in the 2022 budget.
He made this known while interacting with the host of Ekosiisen, Philip Osei Bonsu on Monday, December 6.
"If you take a look at the informal sector – you take away merchant account, bank transfers, inward remittances. All these are not included. It is MoMo (mobile money transaction) ¢100 and above, that is what will be taxed 1.75 per cent," the Minister said.
According to him, at Ghana's current Gross Domestic Product (GDP) of 12.2 per cent, government will be unable to undertake several developmental projects such as providing good roads, security, an efficient public sector among others.
"E-Levy EXCLUDES bank transfers, MoMo merchants, inward remittances."— Information Minister @konkrumah pic.twitter.com/c8FaRawUcr

— Lenox Osei (@LenoxOsei) December 6, 2021
However, should Ghanaians welcome government's 1.75 E-levy, the Ofoase-Ayirebi MP noted the country's revenue-to-GDP will catapult to about 16.5 per cent; therefore, enabling the incumbent government to generate enough revenue to fulfil the needs of its citizens.
"This is will be close to the sub-regional average. The target we want to attain, if we want to be like South Africa and other international countries, we need to reach about 20 to 25 per cent of GDP," Mr Oppong Nkrumah added.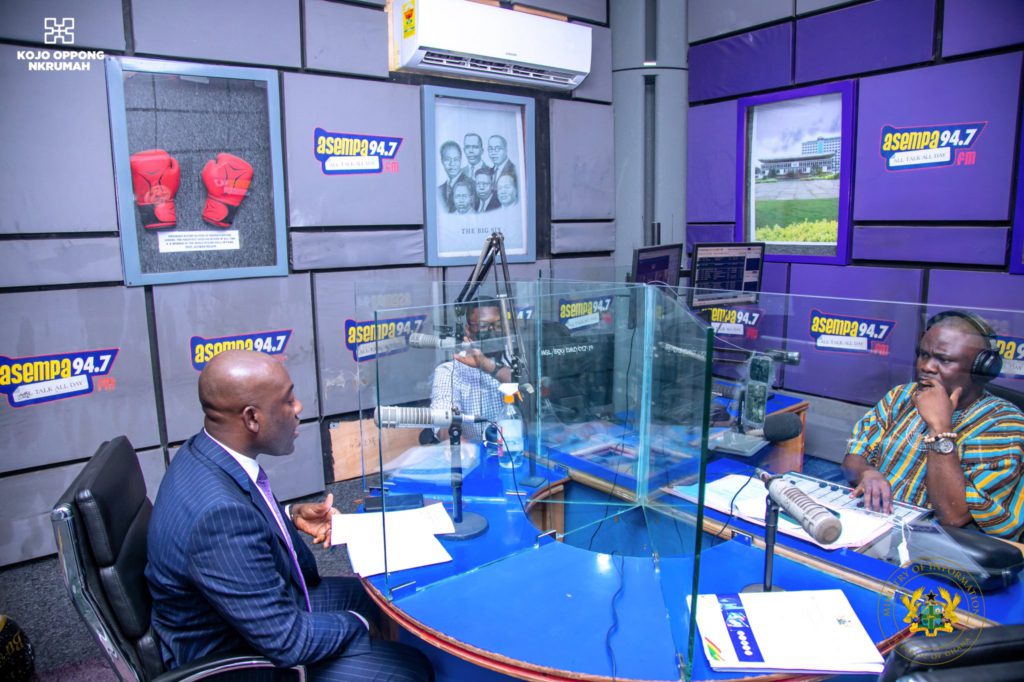 His comments come after Finance Minister, Ken Ofori-Atta during a press briefing on Monday disclosed that he has officially submitted a letter to the Speaker of Parliament, Alban Bagbin on modifications made to the 2022 Budget.
He said paragraphs 442 and 443 of the Budget statement, which relates to the 'Agyapa' Royalties Transaction, will be amended.
The Finance Minister also disclosed that the percentage to be charged as electronic transaction levy (E-levy) remains 1.75% and not 1.5% as being reported.
Deputy Majority Leader, Alexander Afenyo-Markin while interacting with JoyNews' Evans Mensah on PM Express, said that the percentage to be charged as electronic transaction levy (E-levy) will be reduced from 1.75% to at least 1.5%.
Meanwhile, according to Mr Ofori-Atta even though government is in a rigorous consultation with the Minority Group to ensure the approval of the budget, no modification has been made to the e-levy rate yet.