Efforts to identify 39 bodies found inside a lorry are focusing on the Vietnamese community, police have said, as officers seek to establish whether a "wider conspiracy" was involved.
Eight women and 31 men were discovered in Grays, Essex, on Wednesday.
Det Ch Insp Martin Pasmore said he remained "open-minded" about the nationalities of the victims.
A fifth person has been arrested in connection with the deaths, while four suspects remain in custody.
The victims – whom police initially believed to be Chinese nationals – were inside a refrigerated trailer which came to the UK via the port of Zeebrugge.
Essex Police said there had been a "large amount of engagement" from the Vietnamese population since the discovery.
VietHome, an organisation that represents the Vietnamese community in the UK, said it had received photos of nearly 20 people reported missing.
In Vietnam, Father Anthony Dang Huu Nam said he had been told of "more than 100" people who left the Yen Thanh province "on their way to a new life".
Families from the area believed their relatives were victims of the "tragic journey", he said.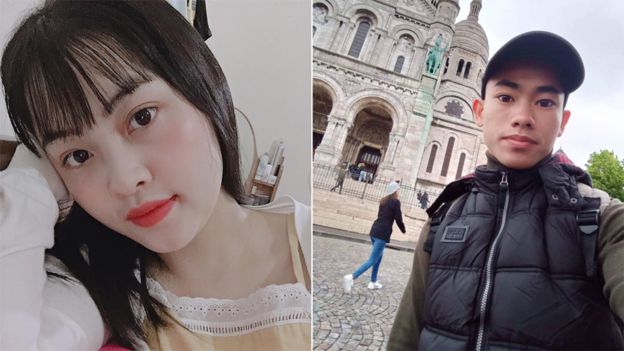 Det Ch Insp Pasmore, who is leading the Essex force's identification efforts, said the bodies had been removed from the trailer and taken to Broomfield Hospital in Chelmsford.
Those inside were carrying "very few" identity documents, leaving officers to rely on fingerprints, DNA and distinguishing features such as tattoos or scars, he said.
Appealing to the Vietnamese community, Det Ch Insp Pasmore said people in the UK illegally may be concerned for a relative but fearful of approaching the police.
He said Essex Police would "take no action whatsoever" against those who come forward.
Det Ch Insp Pasmore said he had also met the Vietnamese Ambassador to the UK, who had vowed to help with the identification process.
Addressing a press conference, he said he was unable to comment on "investigative elements" of the case.
However, he said there were "lines of inquiry that are set of course to establish whether or not there are wider conspiracies involved in this".
"It must be clear that criminals, murderers are taking more and more chances with these vulnerable people and the risk is massive," he said.
The BBC has also been contacted by Vietnamese families who fear their relatives were among the dead.
The last message from Pham Thi Tra My, 26, was sent to her family at 22:30 BST on Tuesday – two hours before the trailer arrived at the Purfleet terminal from Zeebrugge in Belgium.
Her family have shared texts she sent to her parents which, translated, read: "I am really, really sorry, Mum and Dad, my trip to a foreign land has failed.
"I am dying, I can't breathe. I love you very much Mum and Dad. I am sorry, Mother."
Nguyen Dinh Gia, believes his son, Nguyen Dinh Luong, 20 was also among the 39 victims.
He said he had not heard from his son since he said he was joining a group in Paris to try and reach the UK last week.
Mr Luong's brother, Nguyen Dinh Oanh, wanted to warn others against making similar dangerous journeys.
"My advice to them is stay at home, work hard enough just to make a reasonable living.
"We want the money but we value the human life more."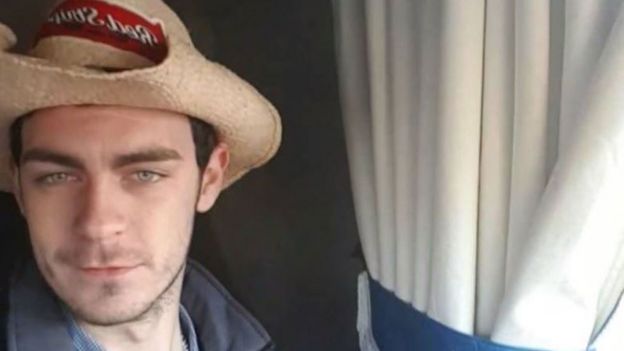 In Ireland, a man in his 20s considered of "interest" to the Essex Police investigation was arrested in Dublin.
An Garda Siochana (Irish Police) said they had detained the suspect in relation to "an outstanding court order" connected to an offence in the Republic of Ireland.
Three others were arrested on Friday on suspicion of manslaughter and conspiracy to traffic people.
A 48-year-old man from Northern Ireland was detained at Stansted Airport and a couple from Warrington, Joanna and Thomas Maher, were arrested in Cheshire.
Before their arrest, the couple denied having anything to do with the lorry and told reporters they sold it last year.
The driver of the lorry, Mo Robinson, has been held on suspicion of murder since Wednesday.
Police have been given extra time to question the 25-year-old of County Armagh.
The trailer arrived in Purfleet on the River Thames from Zeebrugge in Belgium at 00:30 BST on Wednesday.
It left the port shortly after 01:05 the same day and the bodies were discovered at Waterglade Industrial Park about 35 minutes later.
Police in Belgium are trying to trace the route of the trailer and the driver who delivered it to Zeebrugge.
"We would like people to be arrested as soon as possible," said a spokesman for the Belgian prosecutor's office.
DISCLAIMER: The Views, Comments, Opinions, Contributions and Statements made by Readers and Contributors on this platform do not necessarily represent the views or policy of Multimedia Group Limited.