A 29-year-old ex-convict, Eric Arhin, who was tied to an electricity pole for allegedly stealing 11 fowls, has been handed over to the police.
This was after the suspect had suffered reported brutalities by angry community youth in Awutu Bereku, in the Awutu Senya West District of the Central Region.
An eyewitness, Alex Acheampong, who spoke to Adom News said, he and some others heard some people making noise from Fetteh heading towards Awutu Bereku and followed the sound of the commotion to find out that Eric Arhin was being beaten by some angry youth.
"The boy stole chickens so we also went after him to tie him and beat him. We did it until the police came. Two patrol men came and we told them that taking him there would not work," he said.
"They advised us not to take the law into our own hands and insisted he should be taken to the Awutu Bereku police station but we told them if we take him, no charge would be brought against him," he added.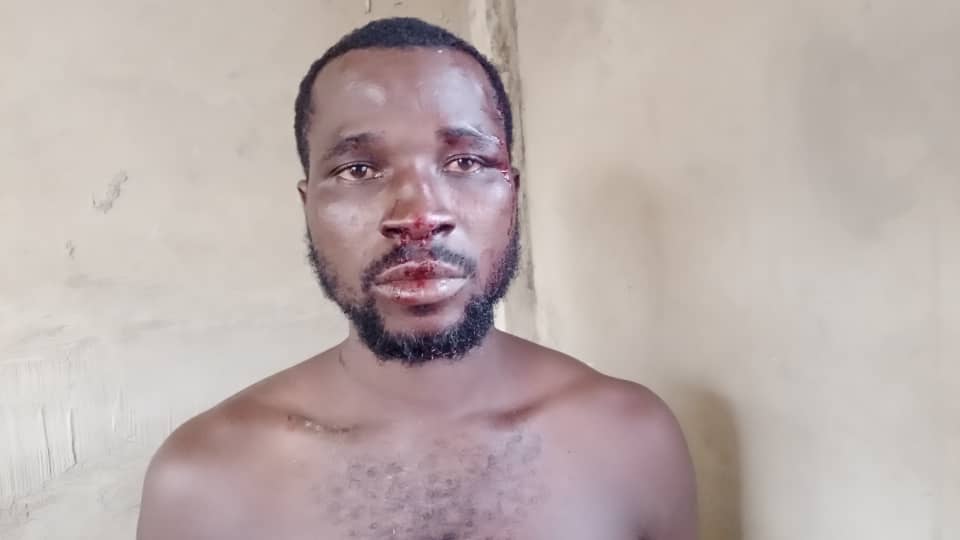 Mr Acheampong added that beating the ex-convict was the best option because Eric Arhin is a known local thief.
"The reason why we decided not to give him up to the police is because he's our fellow neighbour, everybody knows him and I knew his father. His father did the same thing and the boy is following in the father's footsteps," he alleged.
Awutu Bereku station officer of the Ghana Police Service, Chief Inspector Stephen Tamakloe, confirmed to Adom News that the suspect committed the offence with his senior brother. Although his brother, Kwaku Arhin, is still at large.
"He is a repeat offender because he has been taken to court for the same crime and the first time he stole 14," he said. "It seems it is their job to steal chickens."