I have been compelled to resume one week earlier from my self-imposed break by the fallouts from the 2022 Budget Estimates and Economic Policy presented to Parliament by the Minister of Finance, Mr. Ken Ofori-Atta.
Touted as the 'Agyenkwa' (Saviour) budget, it was submitted to the 8th Parliament on November 17, 2021.
Like many of its predecessors, the 2022 financial estimate has engendered controversy. Currently, the disagreements on the 2022 budget are mainly over two proposals. Note, proposals. These are the electronic transactions levy, aka, 'e-levy' and scrapping of payment of road toll.
The controversy is to the extent that the Minority in Parliament has rejected the budget, "absolutely".
The CEO of a key stakeholder organisation such as the Ghana Chamber of Telecommunications, Dr. Ken Ashigbey has revealed, rather disturbingly, that they were not consulted. Some academics have gone to the extent of describing the e-levy as a lazy approach to raising revenue.
So it came to pass that the Majority caucus in Parliament strategically absented themselves from Parliament on Friday November, 26, when voting on the national economic proposals was scheduled to take place.
"If you want to reject and I am not present to debate you, what would you reject?" the Majority may have planned.
This notwithstanding the business of the day proceeded and members of Parliament, all NDC MPs, present and voting, rejected the 'Agyenkwa' budget.
But the Majority caucus will not take it lying down.
"That whole procedure was unconstitutional. As far as we are concerned, it's null and void and has no binding effect on anybody. The motion on the budget, as far as we are concerned, hasn't been pronounced on by Parliament, and it's still standing in the name of the Finance Minister and in the fullness of time, a properly constituted House, not one presided over by the Rt. Honorable Speaker, will make the decision," Majority Leader, Osei Kyei-Mensah-Bonsu said during a press briefing after the Minority threw the financial statement out, so to speak.
The Majority Leader explained that per the standing orders of Parliament, a decision can only be taken by the House when MPs present are more than half of the total number.
He expatiated that the NDC MPs present in the chamber were 135 and not 137, insisting that the number present at the time of the ruling could not support the decision of the House in accordance with the laid down processes.
"Article 104 (1) of the Constitution says matters in Parliament shall be determined by the vote of the majority of members present and voting, with at least half of all members of Parliament present. We have cause to believe that at least 2 of the NDC MPs were not in the chamber and yet out of mischief, the Speaker said that they were 137.
The two MPs, who are said to be sick, according to MP for Adaklu, Kwame Governs Agbodza were flown in to vote.
Hon. Osei Kyei-Mensah-Bonsu does not believe so. He is however ready to concede. "In any event, even if you go with 137, it is still less than one half of the 275 members of the Chamber. So when he puts the question, the Speaker should have known that the number would not support the decision of the House. So that purported decision is a nullity and does not have any effect on anybody," he told the media.
The NPP MP for Asokwa, Kobina Tahir Hammond's reaction to the news about the rejection of the 2022 budget was devoid of any long talk or diplomacy, "Read my lips, Parliament has not constitutionally rejected our budget, we shall return to the House on Tuesday, November 30."
Clearly, the stage is set for another attempt to present a revised budget, to be debated and constitutionally approved. If that happens, the crucified 'Agyenkwa' budget may resurrect not too long before the real saviour is born on December 25.
As we say in Ga, "ebaa fee gbeyei"- It will be a showdown in Parliament. Make a date on Tuesday. Don't be late.
The focus of this article is on the e-levy. The scrapping of payment of road toll is the subject for another piece.
Electronic Transactions Levy as 'MoMo tax'
I wonder how the Management of MTN Ghana are feeling right now over the inadvertent description of the e-levy announced in the Budget, as 'MoMo tax'.
Ghanaians are very conservative in our thinking. Whatever happens first in this country, we use its name to refer to any subsequent replica. So Daily Graphic is synonymous with Newspaper. Hence, you see someone reading The Daily Dispatch and another person goes like, "please let me read your Graphic when you finish."
Another instance. Someone has ordered the services of Bolt, Yango, Ehyen or Dropynn. You ask, how are you coming? "I am using Uber"- the name for all car hailing services in Ghana is Uber.
Daewoo Matiz, Kia Morning and Hyundai I10 are few of the notable cars used for Uber, Bolt etc. Somehow, if you drive one privately, you get waved down by any desperate commuter. "Hey Uber"- they shout. Hm!
So, Management, especially the Marketing guys at MTN should be proud that they have been able to make the 'MoMo' product top of mind for no less individuals as Members of Parliament (MPs). For an educated group to only think of 'MoMo' at the mention of electronic transaction levy, is no mean achievement, marketing wise. Kudos guys.
On the other hand, by the reference to 'MoMo tax', the erroneous perception is created that the levy applies only to 'MoMo'. Not on Vodacash (Vodafone Cash) nor ATM (ArtelTigo Money). The danger here is that 'MoMo' users who misconceive the goings on, are likely to switch to competitor brands, in order not to pay the levy.
That's just by way of an alert for your attention, MTN.
e-levy- to pay or not to pay?
In the season of National Science and Maths Quiz (NSMQ), the secondary school one attended or attends becomes very critical. You are either proud to mention it or ashamed to do so.
On the final day of this year's contest, which was won by Prempeh College, we had exciting debate among ourselves in the office. Well, all that is over now and as it turned out, 'And God rested on the 'Seven' day in order to 'Glory5' Prempeh College.
During the discussions, the Real Boss at myjoyonline.com asked which secondary school I attended. I mentioned Accra High School. He remarked, "They are nowhere near the competition". We both laughed. Not that Bishop Herman College, his alma mater did any better though.
Thus, although Accra High School is mentioned nowhere around the NSMQ, I remain a proud AHISCO product- 'Redimentis Opportunitatem' (Make hay while the sun shines) is our motto. Black and White is our uniform. You can call us 'Kwaakwaa Lobite'- crow. But we will not mind you.
I got my first lessons in Economics at AHISCO. Upon being introduced to the subject, I loved it at first sight. However, when the calculations and 'inelasticities' became rife, I began having second thoughts. But I persevered and 'blew' it at the O-Level.
At the A-Level, it shook me a bit. Again at GIMPA, it was part of the courses that made up the programme. I 'butchered' it.
Therefore, I understand very well why government would want to tax a service that has gradually assumed the status of being inelastic- can't do without it, essentially.
Inelasticity and Elasticity of Demand refer to the degree to which demand responds to a change in another economic factor, such as price, income level, or the availability of a substitute.
Elasticity measures how demand changes when any of the other economic factors change.
On the other hand, if demand does not change in relation to any of the aforementioned economic factors, it is said to be Inelastic.
Stated differently, Elastic Demand means there is a substantial change in quantity demanded when any of the economic factors change (typically the price of the good or service), whereas Inelastic Demand means that there is only a slight (or no change) in quantity demanded of the good or service when price changes.
I remember, very well that after making this distinction, one would proceed to cite goods with Inelastic Demand such as; cigarettes and prescription drugs. Cigarettes, because one becomes addicted to it such that no matter how high the price, ceteris paribus, demand will not change, if at all, slightly.
In the case of prescription drugs for diabetes or hypertension (BP), demand does not change no matter the price because one's life depends on them.
Goods considered as having Elastic Demand include; luxury items and certain food and beverages. As the name implies, luxury items are not necessities, thus one could do without them. Moreover, there are cheaper substitutes- Landcruiser V8 and Daewoo Matiz are both means of transport.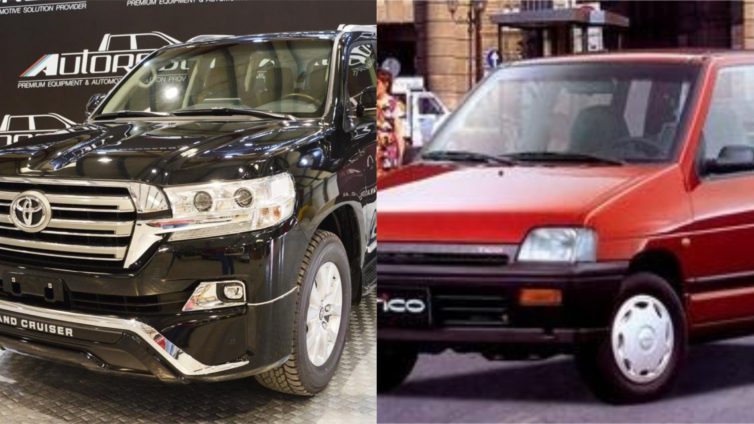 As regards food and beverages, substitutes abound- 'Waakye' or Jollof Rice or Plain Rice, Milo or Chocolim or Ovaltine, Ideal or Nunu or Peak Milk etc. Thus, high prices for any of these lead to change in demand significantly.
The logical question then is, where does mobile money transfers or broadly, electronic transactions, fall?
Twenty years ago, I could have said easily that these services have elastic demand. A levy on electronic services would have resulted in a significant abandonment of the service.
Here is the trick. Successive Ghanaian governments have over the years, strategically invested in the telecommunications sector. Gradually, they, in 'cahoots' with the telecommunications companies and the banks, got us hooked (addicted) to the convenience of these services.
'Transfer money from the comfort of your sofa', 'remit your mother in the village at the press of a button', 'save yourself the queue at the bank, your bank account is in your palm' etc are calls to action that lured us into using these services. We did. And now they have become part of our daily lives, like the BP medication.
So will you pay or not pay? Will you be able to frequent the bank to withdraw money for transactions despite the long queues, when you could just press buttons on an app for the same purpose?
How about the possibility of suffering the wrath of 'Ataa Ayi's' gang, who now use motor bikes and wield guns and machete's, stop people right in the middle of the road in broad day light and rob them of money withdrawn from a bank? I dare say that you will think quadruple times about it.
Wherefore I, with the power vested in me as a student of Economics, hereby propound that electronic transactions have inelastic demand.
Therefore, the incumbent government deems the time as ripe to apply the economic principle of Elasticity of Demand to make money for the development of the country, including building roads.
Against this backdrop, I disagree with anybody who says it is a lazy approach to tax collection. What I can compromise on, is that it is a low hanging fruit for any manager of an economy.
Indeed, it is trite knowledge that no country can develop without taxes. In America, there is a saying on the street that, "Uncle Sam (Government) pays you with the right hand and takes back the cheque with the left hand".
Americans pay an arm and a leg as taxes. The difference is that one can see to what use these taxes are put- good roads, efficient transport, housing, welfare, healthcare and other systems to mention a few.
Our case is different. In spite of the numerous taxes collected, lack of potable water in some communities in Accra, the capital city, poor transport system, filthy streets, erratic power supply and high unemployment rate, are but a few of the bane of the ordinary Ghanaian.
Flip the coin and you will see members of the political and elite classes enjoying the taxes they force out of the ordinary trader, driver, mechanic and administrative clerk, 'Nyafu-Nyafu' as we call it here.
Personally, I do not see anything wrong with the e-levy in so far as proceeds will be used to better our lot. My issue is with the threshold at which it is pegged, at the moment. I think a maximum of 1% should be acceptable.
Here is why, "If I want to send GH¢100,000 to my business partner in Kumasi to buy something to send to me for my business, 1.75 per cent of the amount is GH¢1,750. How much is the return ticket from Accra to Kumasi? It is less than GH¢700.
"Would it make sense for me even to send it? I will hop in the next available flight, go give them the money and perhaps visit family, friends and have direct contact with my business partner; come back, and I will still have GH¢1,050," the Tamale Central MP, Murtala Mohammed illustrated during an interview on JoyNews AM Show.
It is on the basis of this that many have said that they would resort to cash transactions if the proposed e-levy is passed by Parliament. In my considered opinion, this must not be allowed to happen.
Thankfully, observing Mr. Ken Ofori-Atta's posturing, I believe he is ready to compromise on any rate similar to my proposition and will do the needful before resubmitting the savior budget to Parliament.
As for the Minority in Parliament, I understand their absolute objection to the levy and subsequent rejection of the budget. But I dare say it is a self-serving stance to take. Because they know that this country cannot develop without taxes.
What I believe they should focus their energies on, is to get government to account to us, through them, for what our taxes have been, are being and are going to be used for. That is a duty they owe us and we shall demand of them just as we expect government to provide our needs.
They may also want to join the call for a reduction in the starting threshold. Otherwise, if they are to prevent the NPP from breaking the 8, and they come before us with taxes, we the people of Ghana shall playback their words for them, like we have been doing to Dr. Mahamudu Bawumia lately.
It's time to go
Ghanaians love free things. Free SHS and we swallowed the bait hook, line and sinker. Free Electricity and Water bills as well as hot meals during the peak of Covid-19 and we were in cloud nine.
So when 'Covid Recovery levy' was introduced we were shocked. This one is called Uncle Akufo-Addo not Sam. He gives free things with the right hand and takes it back with the left.
Who do we think pays for such things anyway. Of course not President Akufo-Addo, not his Ministers or MMDCEs. It is you and me- Our taxes, levies, tolls, rates, fees and charges.
Let's bear in mind that there is nothing free anywhere- "When you get something for nothing, you just haven't been billed for it yet" Franklyn P. Jones.
So pay we must. But at a lower rate of 1% or less when the saviour budget is resurrected.
After that, we shall, through #FixTheCountry and other channels demand what is rightfully ours.
Zaijian – That's goodbye in Chinese.
Let God Lead. Follow Him directly, not through any human.
PS: I have a word for the Finance Minister. Please, after the 2022 budget has been re-submitted and approved, take a three-month leave. Ghana will work without you. Let no one deceive you.
At this time, what should be your priority is your health. If this statement you made during the interview with Paul Adom-Otchere is a summary of what your doctors told you, then please listen to them, "…and you need to just manage your rest and sleep and exercises and some good food."
I can hear the President asking you, "na wo ko a, hwai na ebe ye edzuma no?". Who will do the job in your absence? Please answer him, thus, "Ye be ye"- it will be done.
Did you see how the Speaker of Parliament, Rt. Hon. Alban Bagbin abandoned us, at this crucial moment, for his medical checkup in Dubai?
A word to the wise, is enough.
The writer works with myjoyonline.com. e-mail: eric.mensah-ayettey@myjoyonline.com