Minister of Lands and Natural Resources, Samuel Abu Jinapor has expressed his displeasure on illicit logging and trading of Rosewood in the country.
According to the Minister, he finds it worrisome that the illicit traders have devised a modus operandi of getting people to step up in their stead to purchase the Rosewood and later get them exported.
According to him, his Ministry will now "move one step forward" to prohibit such mechanism from working.
Mr Jinapor noted that he frowns on the practice where confiscated Rosewood still ends up in the hands of those who illegally log and sell them.
"It's about time for us to interrogate how Rosewood is disposed of when they are confiscated. If the situation is that persons who are behind the trade find a mechanism and go through the backdoor to get fronts to buy the wood for them, it will not work."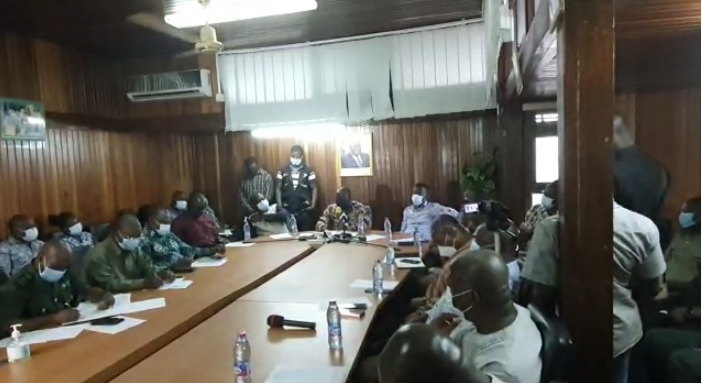 He added that "I thought I should say it publicly so that all of us begin to examine it. So in the shortest possible time, we can either review the policy or if it requires us to go to Parliament to amend the law to ensure that the disposal of illegally procured Rosewood is redone or rearranged in a manner that does not have it end up in the hands of the people who are behind the trade, we may have to look at it."    
He urged stakeholders to come up with necessary policies that will rebuild the timber industry.
"Because you are in the industry, you understand how the industry works and you certainly will appreciate the type of measures or interventions which are required to ensure that the once vibrant timber industry of our country gets revamped so we will be counting on you."
"The sustainable use of our natural resources that cannot be over-emphasized, we need to pay particular attention to that. And I am particularly excited that Rosewood turns out to be under you. There is a big issue. Rosewood continues to be a big issue for us. There is a ban on it and we expect that the ban is enforced and enforced strictly," he added.
The minister proposed measures to ensure that Rosewood is utilised in a sustainable manner.
"So we get to a point where we have a comprehensive strategy which can ensure that we lift the ban and get the economic value out of it within the context where it does not become unsustainable because in the end when we are talking about the reason why there is a ban, is because the harvesting or the utilisation of this species is largely unsustainable," he said.
Commenting on illegal mining, he stated that the law which amended the disposal of equipment used in illegal small scale mining should be given a second glance, adding that when the mining equipment are confiscated by law, they should be auctioned to the public sector.
"They have to be allocated to public institutions, but we no have legal right to hand over the excavators to private individuals. The owners of the excavators cannot find fronts to come and participate in the auction to buy the excavators and then turn around to sell it to them and that obviously would be an incentive for that trade," he stated.